China's Natural Gas Demand Feels the Heat from Economic Slowdown
by Tim Daiss
|
Rigzone Contributor
|
Friday, February 12, 2016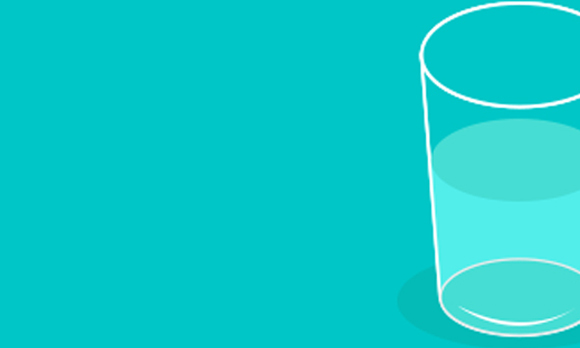 In regard to China's gas demand growth, will the proverbial glass be half-empty or half-full in 2016?
Though touted as the cleanest-burning fossil fuel and a means to help China mitigate its ongoing air pollution quandary, natural gas will be unable to escape the impact of the country's economic slowdown.
China's economy grew last year at a 6.9 percent rate – the slowest pace in 25 years. The Wall Street Journal said that, with growing debt and too much housing and factory capacity, many economists and even Chinese officials project an even tougher year ahead. Xu Dianqing, an economics professor at Beijing Normal University, predicted that the country's economic growth could dip below 5 percent for the year.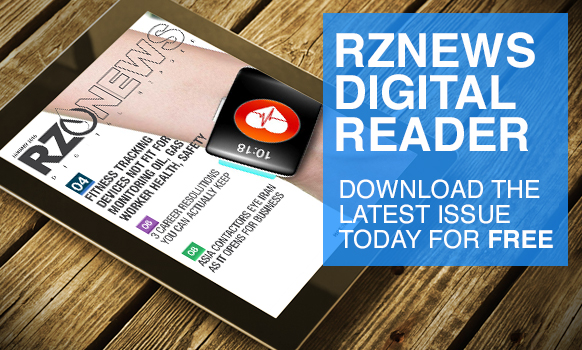 One of the main factors behind slowing growth is the country's shift from manufacturing to a services-oriented economy. Manufacturing growth slowed to 6 percent in 2015, down from 7.3 percent in 2014 and the slowest pace since 1999. The services sector expanded by 8.3 percent last year, up from 7.8 percent the previous year.
China's slowdown in industrial output has impacted its natural gas usage. In the first 11 months of 2015, China's natural gas demand grew at only 3.7 percent but finished the year at a growth rate of 5.7 percent – 193.2 billion cubic meters (bcm) – after Beijing cut the wholesale price of gas by 25 percent to stimulate demand. Gas demand posted a 5.6 percent growth rate in 2014, down from 12.9 percent the previous year.
Jane Nakano, a senior fellow in the Energy and National Security Program at the Center for Strategic and International Studies (CSIS), a Washington D.C. based think-thank, agreed that both China's economic slowdown and the policy decision to shift away from heavy manufacturing to services put downward pressure on gas consumption. She told Rigzone that the government's strong push for renewables and nuclear for power generation will also increase competition for gas.
"Lower gas demand growth, however, in 2015 does not necessarily indicate that China has lost its appetite for natural gas," she said. "The Chinese government forecasts 8 to 11 percent growth through 2020 and even higher beyond 2020. Such growth can come from a combination of continued push for fuel-switch away from coal, expansion of gas use in the transportation sector and price deregulation, including the one announced for non-residential/industrial usage that is to enter into force by the end of 2017."
Graham Tyler, senior director at the energy advisory firm Galway Group, however, offered a different analysis. He told Rigzone that the outlook for China's gas demand growth to 2020 and the pace of that growth remains uncertain.
"We have seen many commentators revise down their near-term forecasts last year and there may be even further revisions down," he said.
"The economy is key, but it is not just the overall growth level but which sectors that will determine how gas fares," continued Tyler. "For instance, a strengthening service and financial sector, along with greater investment in China's hinterland, are unlikely to support gas demand growth. For gas demand, industry and power generation, particularly in coastal provinces remain key. Power sector demand growth for gas will remain low for the next couple of years due to surplus power generation capacity, and high hydro output."
Another problem for China has been the high price of domestic gas. China's National Development and Reform Commission (NDRC) lowered wholesale gas prices to boost demand twice last year. However, with global oil prices off more than 70 percent since mid-2014 and hovering just above $30 per barrel, oil as well as other fuel sources will remain a competitive option for industrial natural gas users. Nakano said that Chinese energy policymakers have a challenging balancing act in keeping gas prices low enough to make the fuel competitive vis-à-vis coal, while low prices discourage production.
2020 Gas Consumption Goal Called Into Question
China's economic slowdown is also calling into question Beijing's ambitious goal to have natural gas meet at least 10 percent of the country's energy demand by 2020. The government also said that it expected natural gas production to reach 420 bcm per year by 2020. The plan, however, neither factors in nor foresees any kind of economic slowdown.
Nakano said that the government's 10 percent share is a very ambitious target.
"A major, positive turnaround in Chinese economic growth and several other policy and regulatory factors may help raise the share from the current level (4 to 5 percent), but doubling the share seems like a tall order absent some major breakthrough in China's unconventional gas production," she said.
Tyler said that the target for gas to comprise 10 percent of overall energy demand by 2020 was set in a different economic climate, and is just that – a target.
1
2
View Full Article
Generated by readers, the comments included herein do not reflect the views and opinions of Rigzone. All comments are subject to editorial review. Off-topic, inappropriate or insulting comments will be removed.