Meet the Texas Railroad Commission's New Executive Director: Kim Corley
by Valerie Jones
|
Rigzone Staff
|
Thursday, February 11, 2016
Less than two weeks in the new position, Texas Railroad Commission's Executive Director Kim Corley shares her excitement with working with commissioners and continuing the agency's mission.
After retiring from Shell Oil Company in May 2015, Kim Corley didn't have any serious plans of returning to work. However, she did want to give back and use her leadership skills in a meaningful way. She considered the nonprofit route, but after seriously evaluating where she could make the most contributions, she decided on oil and gas – a field in which she had spent 30 years.
Kim Corley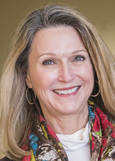 Executive Director
Texas Railroad
Commission
When the Texas Railroad Commission (RRC) reached out to Corley to fill the open position of executive director, she wasn't convinced at first. But she was interested in the job and impressed by the commissioners' dedication to the agency's mission.
In December 2015, the Texas RRC appointed Corley to the position of executive director. Her official start date was Feb. 1.
The Commission "is something I could sign on to and help make a difference in," Corley said in a Feb. 10 conference call with reporters. "I am impressed with the people here, their diligence, their dedication and their pride in working for this agency."
In just her eighth day as executive director, Corley admitted she didn't yet know what her biggest challenge will be in her new role.
"I do want to emphasize that no matter what the challenges are, the most important thing for us is to make sure we don't make any compromises or change anything that would impact our ability to enforce the rules of the commission and protect public safety," she said.
Corley characterizes her leadership style as open, collaborative and focused on empowering people.
"From a perspective of transparency and collaboration, I think it's completely compatible with the mission of the commissioners, and I've seen the staff and the leadership here is very open to that," said Corley.
Just like the oil and gas industry overall, the Texas RRC, which is a self-funded agency, has also felt the impact of low oil prices, Corley said. Whether the agency will change its funding mechanism or look at different ways of funding, she maintains that her job is to support the commissioners and it's ultimately up to the legislature to approve agency funding.
Something else Corley said that is completely up to the legislature – renaming the Texas RRC to something that better reflects what the agency actually regulates, which is oil and gas.
"We know who we are and we're proud to be a regulator to the State of Texas for the oil and gas industry," she said. "Any changes are completely up to the legislature and we'll support whatever decision it is. One of the things that I love about this job is that I don't have to be political."
Just a little over a week into her new role, Corley is enthusiastic about the future.
"The mission statement of the commission is to serve Texas and serve the people of the State of Texas through stewardship of our natural resources," Corley said. "And it's important to have someone who understands the industry in order to carry out that mission. [The commission] has been nothing but welcoming, open and transparent with me, and I think that's very indicative of the way they run this agency."
Generated by readers, the comments included herein do not reflect the views and opinions of Rigzone. All comments are subject to editorial review. Off-topic, inappropriate or insulting comments will be removed.
RELATED COMPANIES