Total CEO: Oil, Gas Industry Must Engage in Climate Change Challenge
|
Thursday, February 11, 2016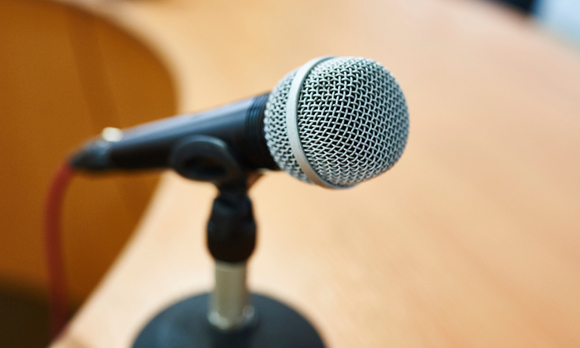 Total CEO Patrick Pouyanne says the energy industry needs to get involved with the issue of climate change in a positive way after December's COP21 deal.
The boss of French oil major Total S.A. has told a conference in London that the oil and gas industry must engage with the challenge posed by climate change in a positive way.
Speaking to delegates at International Petroleum Week, Total CEO Patrick Pouyanné noted that there has been little discussion among energy companies about climate change so far this year in spite of 195 nations signing the COP21 climate change deal in Paris only two months ago. He said that while January's Davos gathering of world political and business leaders, for example, had little mention of the problem climate change, the issue "is still there".
"But for oil companies it is very important and we should take it into account in our strategies," Pouyanné said. "The oil industry still needs to be engaged in this climate change challenge, and positively."
Pouyanné said the oil and gas industry has a key role to play in helping to tackle climate change and noted the role that natural gas – the least-polluting of the three main fossil fuels – has to play in the energy mix, and that gas should be prioritized.
"We have the answers because we know the energy business and we have the engineers," he said.
Pouyanné said that Total will expand its investment in renewable energy but also cautioned that "society will not accept intermittent power".
Pouyanné also talked about the problems facing the oil and gas sector right now due to the low oil price, pointing out that volatility was part and parcel of commodities businesses. He said that if oil and gas businesses continue holding off on the sanction of major projects this will likely lead to a sharp increase in the oil price in a few years' time.
"If we continue like this, we are just preparing the next rebound," he said.
In the meantime, the industry should focus on what it can control, Pouyanné said. While being mindful of safety, a focus needs to be made on improving operational excellence, reducing costs, using technology effectively and managing its people.
While Pouyanné regards using technology to make North American shale oil commercial at current oil prices as "a waste of time", he pointed out that smart use of technology in lower cost parts of the world can work well. For example, the Total-operated deepwater CLOV project – which aims to liberate some 505 million barrels of oil offshore Angola via an FPSO (floating production, storage and offloading vessel) over 20 years – has a cost of just $25-to-$30 per barrel, he noted.
The Total CEO also referenced the production start-up of the Laggan-Tormore gas and condensate fields, in the West of Shetland area of the North Sea. These fields, after having been delayed several times, will produce up to 90,000 barrels of oil equivalent per day.
Patrick Pouyanne takes questions from the floor of the International Petroleum Week conference in London