Total Brings Laggan-Tormore Onstream
by Andreas Exarheas
|
Rigzone Staff
|
Monday, February 08, 2016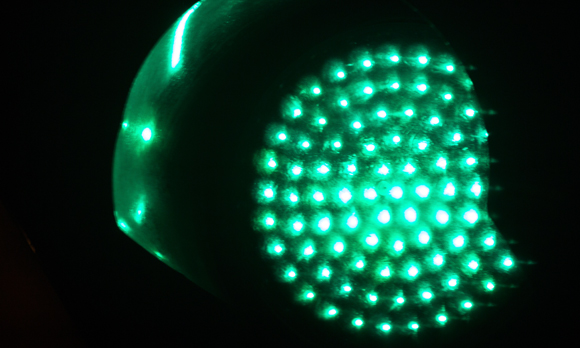 Total starts production from the Laggan and Tormore gas and condensate fields, which are located in the West of Shetland area.
Total S.A. announced Monday that it has started production from the Laggan and Tormore gas and condensate fields, which are located in the West of Shetland area.
Situated in 1,968 feet of water, the fields will produce 90,000 barrels of oil equivalent per day, according to Total, which has labelled the project as a "key component" of its future production growth. The Laggan-Tormore development includes an 86 mile tie-back of four subsea wells to the new onshore Shetland gas plant which has a capacity of 500 million cubic feet of gas per day. Following treatment at the plant, the gas is exported to the mainland via the Shetland Island Regional Gas Export System (SIRGE) and the condensates are exported via the Sullom Voe Terminal.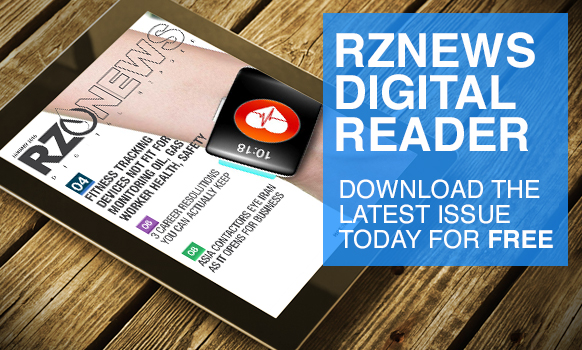 The start-up of Britain's Laggan-Tormore gas condensate fields have been delayed numerous times, with initial output commencement expected at the end of 2014. Delays caused by adverse weather conditions and industrial action last year meant that oilfield services firm Petrofac incurred a $195 million loss on its work on the Laggan-Tormore gas plant project, which followed a previous $230 million loss. Total E&P UK operates Laggan-Tormore with a 60 percent interest alongside partners DONG E&P (UK) Limited (20 percent) and SSE E&P UK Limited (20 percent).
Arnaud Breuillac, Total president of exploration and production, commented in a company statement:
"Laggan-Tormore is a key component of our production growth in 2016 and beyond. The innovative subsea-to-shore development concept, the first of its kind in the United Kingdom, has no offshore surface infrastructure and benefits from both improved safety performance and lower costs. By opening up this new production hub in the deep offshore waters of the West of Shetland, Total is also boosting the United Kingdom's production capacity and Europe's energy security."
Oil & Gas UK, the representative organization for the UK offshore oil and gas industry, welcomed the start-up of Laggan-Tormore. Commenting on the commencement of production, Deirdre Michie, Oil & Gas UK's chief executive, said in an organization statement:
"The confirmation of first gas production from the Laggan-Tormore field is very welcome news at a challenging time for the UK oil and gas industry as a whole.
"Developing the field attracted billions of pounds of investment to the UK, employed thousands of people and required technological innovation over many years. Production from the field will supply a significant proportion of the UK's gas needs, supporting energy security at a time of sustained dependence on gas as a fuel.
"Investment in Laggan –Tormore was made possible by the introduction of a tax allowance for deepwater gas developments several years ago. The significant economic contribution made by the project illustrates how changes to the tax regime can be a real enabler in maximizing the economic benefit from our oil and gas reserves."
Total has been present in the United Kingdom for more than 50 years and is one of the country's leading oil and gas operators, with equity production of 107,000 boepd in 2015 and expected operated production of 260,000 boepd in 2016. Total's production in the United Kingdom comes from several operated fields located offshore in three major zones, the Alwyn/Dunbar area in the Northern North Sea, the Elgin/Franklin area in the central North Sea and the new Laggan-Tormore hub in the West of Shetland area.
Following Total's news, another Europe-headquartered energy firm announced that it would be bringing a project on-stream. SDX Energy revealed Monday that it will place the Al Amir SE 23 development well in Egypt into production in the coming days, after it encountered "significant" oil bearing reservoir sections in the Kareem Rahmi and Shagar formations. Al Amir SE-23 was drilled to a depth of 9,900 feet where both the Shagar and Rahmi oil reservoirs were encountered. Log analysis has indicated 23 feet of net Shagar oil pay and 28 feet of net Rahmi oil pay and the well has flowed oil at a rate of 3,860 bpd with 2.55 million cubic feet of associated gas per day.
Generated by readers, the comments included herein do not reflect the views and opinions of Rigzone. All comments are subject to editorial review. Off-topic, inappropriate or insulting comments will be removed.
RELATED COMPANIES