Shell Posts Worst Performance on Oil Reserves Since 2004 Scandal
|
Thursday, February 04, 2016
Royal Dutch Shell says it depleted its oil and gas reserves faster than it replenished them in 2015, its poorest showing in 12 years.
(Bloomberg) -- Royal Dutch Shell Plc said it depleted its oil and gas reserves much faster than it replenished them with new resources in 2015, its worst performance since an accounting scandal that engulfed the company 12 years ago.
Shell said its reserves replacement ratio -- the proportion of oil and gas production during the year that was offset by the addition of new resources -- was minus 20 percent. The company not only failed to replace any of the 1.1 billion barrels equivalent it pumped in 2015, but also wrote off another 200 million barrels to account for the plunge in oil prices.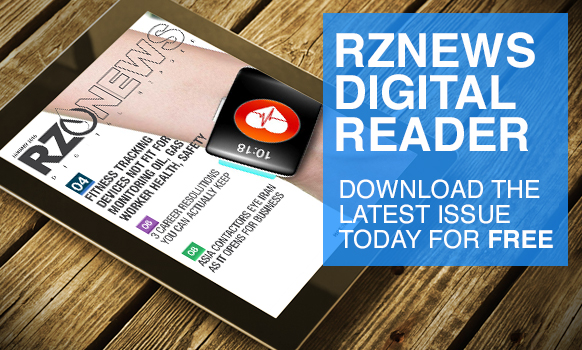 Oil and gas reserves are crucial for valuing companies because they form the basis for future output. While producers aim to replace at least 100 percent of the reserves they pump each year, a sudden drop in oil prices can mean some resources held on their books are no longer economic to produce. Shell's last negative replacement ratio was in 1999 - a figure that was only revealed in 2004 when the company slashed total reserves by 20 percent after admitting it had overstated them for several years.
"It is not normal, obviously," Chief Financial Officer Simon Henry told reporters on a conference call after the company's fourth-quarter results.
Project Cancellation
Shell blamed the drop last year on low crude prices and the cancellation of its 80,000 barrel-a-day Carmon Creek oil sands project in Canada. "We significantly curtailed spending by reducing the number of new investment decisions and designing lower-cost development solutions," Chief Executive Officer Ben Van Beurden said in a statement.
Other major oil companies fared much better in the same price environment. BP Plc reported Feb. 2 a reserve replacement ratio of 61 percent for 2015, while Chevron Corp. achieved 107 percent. Shell's ratio was "weak," said Oswald Clint, an analyst at Sanford C. Bernstein & Co.
Shell said that its total oil and gas reserves at the end of 2015 stood at 11.7 billion barrels equivalent of oil, down 1.4 billion barrels from the previous year. The company reported a 44 percent drop in fourth-quarter profit and is betting its $50 billion acquisition of BG Group Plc, set to close on Feb. 15, will help it maintain dividends and increase oil and gas production at a time when cash flow is shrinking.
1
2
View Full Article
Generated by readers, the comments included herein do not reflect the views and opinions of Rigzone. All comments are subject to editorial review. Off-topic, inappropriate or insulting comments will be removed.
RELATED COMPANIES