Shell Wins Investor Approval to Buy BG, Sealing Biggest Deal
by Bloomberg
|
Rakteem Katakey
|
Wednesday, January 27, 2016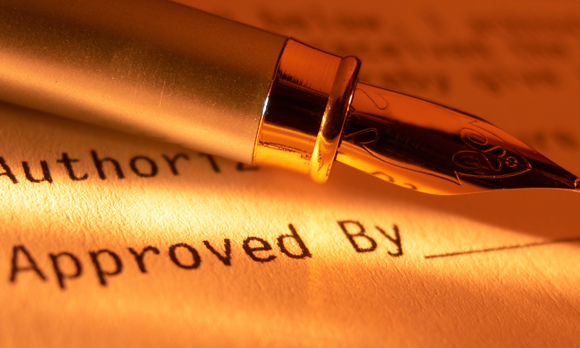 More than 83 percent of Shell shareholders voted in favor of the transaction.
(Bloomberg) -- Royal Dutch Shell Plc won shareholder approval to buy BG Group Plc, sealing its biggest acquisition amid the worst oil-industry slump since the global financial crisis.
More than 83 percent of Shell shareholders voted in favor of the transaction, the company said in a statement. Most votes were cast by proxy while other investors met in The Hague on Wednesday.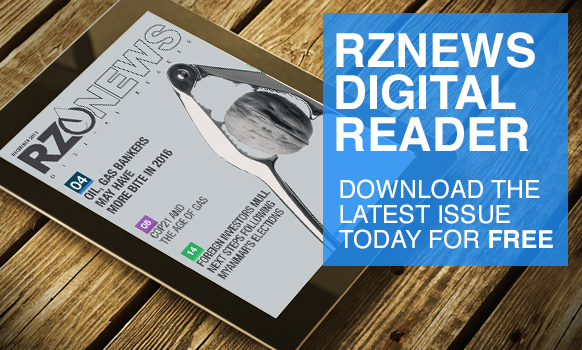 The approval vindicates Shell's belief that it can better ride out the market rout by combining with U.K. oil and gas producer BG. Crude's tumble since the deal was announced in April prompted some shareholders to question whether it's paying too much, yet Chief Executive Officer Ben Van Beurden has said the acquisition will boost cash flow and enhance Shell's ability to pay dividends, while BG's growing production will help bolster its declining output.
Shareholders have shown confidence in the "strategic logic of the combination," Van Beurden said in the statement. He now faces a vote by BG investors on Thursday and final court approval before the transaction can close in mid-February.
The planned acquisition, which will also make Shell the biggest liquefied natural gas trader and increase its access to Brazil's deepwater oil reserves, is valued at about $52 billion, compared with $70 billion when Shell agreed to the cash-and- shares purchase.
Boosting Resilience
"The enlarged group has stronger growth potential, will benefit from further synergies and cost reductions, is more resilient in a lower price environment and can maintain the dividend," Tudor, Pickering, Holt & Co., the Houston-based oil investment bank, said in a note following the vote.
Benchmark Brent crude has lost almost half its value since the purchase was announced and now trades near $32 a barrel. That slump, which Shell has said may be prolonged, means the company may need longer to make a profit on the acquisition. It said last month it will break even when Brent reaches the low $60s, and add to operating cash flow per share at $50 this year.
Shell is doing "exactly what you would want a good management team and board to be doing" in an oil-market downturn, Chris Cernich, head of special situations research at Institutional Shareholder Services, said before the vote. ISS advises many of Shell's largest holders and told them to back the deal earlier this month.
Solving Problems
By acquiring BG, Shell is "substantially lowering" oil production costs, replenishing reserves and gaining "very good natural-gas assets" in Australia, Cernich said. "You solve an awful lot of problems at a point in time where it's actually relatively cheap to do it," he said.
Shell Chief Financial Officer Simon Henry said the purchase would boost cash flow at any oil price, although the slump to $30 a barrel from $50 will reduce flows from the combined company by $8 billion a year. Some of the economics of the deal "may indeed be stretched" should low prices persist over the next two years, he told shareholders in The Hague.
Shell bid 0.4454 of its B shares and 383 pence for each BG share in April, offering a 50 percent premium. As Shell's stock dropped with the oil price, the deal's value has shrunk.
Share Reaction
BG shares erased declines when the result was announced and ended the day up 3.5 percent at 1,029.5 pence in London. Shell's B shares advanced 2.9 percent to 1,462 pence.
Almost 17 percent of shareholders voted against the deal, with some citing concerns that cash flow will suffer if crude's crash persists.
"We feel that the downside risks have not been fully reflected," Paul Koster, chairman of Dutch investor group VEB, said at the meeting. "We are concerned, we can't find enough data on what will happen if oil prices stay low for five years, as low as they are now."
In the run-up to the vote, Standard Life Investments was the only Shell shareholder that publicly said it would vote against the combination, believing the acquisition to be "value destructive."
Since April, Van Beurden has insisted that the deal is an acquisition for the long term and that rising oil and gas demand will eventually drive a rebound in energy prices. The company confirmed on Wednesday that it will maintain its dividend this year.
--With assistance from Fred Pals and Javier Blas.
To contact the reporter on this story: Rakteem Katakey in London at rkatakey@bloomberg.net To contact the editors responsible for this story: James Herron at jherron9@bloomberg.net Amanda Jordan, John Deane
Generated by readers, the comments included herein do not reflect the views and opinions of Rigzone. All comments are subject to editorial review. Off-topic, inappropriate or insulting comments will be removed.