Cenergy CEO Still Eyes Growth Despite Industry Downturn
by Valerie Jones
|
Rigzone Staff
|
Friday, February 12, 2016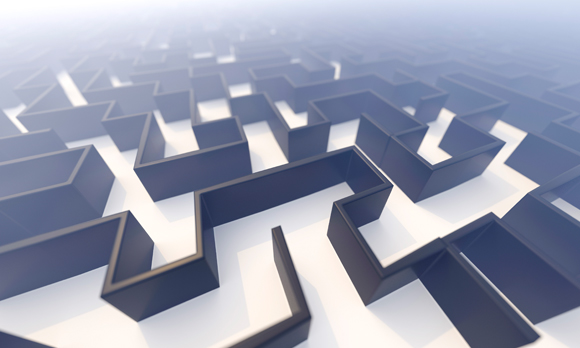 June Ressler shares her journey as CEO of Cenergy International, including the obstacles and successes she has experienced along the way.
If you'd asked June Ressler 20 years ago what her business plans were, she would've likely told you she wanted a job in which she could work from home (so she could watch her three children) and make a little money.
June Ressler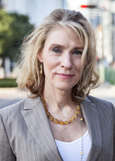 CEO, Cenergy
That's exactly what happened in January 1996 when Ressler incorporated Cenergy International Services LLC, an energy staffing and consulting company, in New Orleans. At the time, the price for a barrel of oil was $12. The first few years were fairly slow for the company … then Ressler developed a name for herself – she paid consultants quickly and more than competitors. Ressler grabbed her two largest clients and saw her profits increase from there – from $25 million one year, then $100 million, $150 million and $200 million. Cenergy made the Inc. 5000 List of America's Fastest Growing Companies 10 years in a row.
Fast forward two decades and Ressler is celebrating 20 years with Cenergy, now headquartered in Houston. The CEO took a moment to chat with Rigzone about her career journey, how her company has been affected by the current downturn and why she doesn't prefer her company be referred to as a 'woman-owned business.'
Rigzone: What's one thing people would be surprised to learn about you?
Ressler: My undergraduate degree is a Bachelor of Fine Arts and I was actually a high school art teacher for a while. Then I went to law school and became a lawyer.
Rigzone: What is the most difficult decision you've had to make as CEO of Cenergy?
Ressler: The most difficult decision I've had to make was moving my corporate office from New Orleans (where I lived) to Houston. I did that after Hurricane Katrina. It was a realization to me that most of the oilfield [businesses] moved over to Houston. I chose to stay in New Orleans, remain small and try to grow the company there. I had no intention of moving to Houston, so for several years, in order to be able to go to work, I had to commute. It was more of a hassle for me, but I expected to grow my company and become more global. And that happened. I'm glad I made the decision, but it was a little painful for me travel-wise.
Rigzone: Global layoffs for 2015 surpassed 250,000 and many expect 2016 to be another difficult year. How has your company been affected by the low oil price environment?
Ressler: There's a joke we have in this industry. How would you meet someone at the bar? Ask them 'is this your first downturn?' This is my fourth downturn. This is one of the worst ones I've experienced, but because my company is scalable, I really don't have any issues with growth. I'm lucky because I don't have fixed assets that I'm having to make payments on. We're a people service and we can scale and shrink as we need to. Some of our layoffs actually began happening in 2013 when one of my largest clients starting divesting a lot of their land drilling property and we started losing people. That's when I decided to start divesting what we do – increasing the different items we provide to our clients. We tried to get outside of the oilfield and do things that helped more than just drilling [companies].
Rigzone: What are the biggest workforce challenges the oil and gas industry will face in 2016? What is Cenergy's strategy in addressing these challenges?
Ressler: We may continue with low oil prices and there will be a lot of people out of work. We're working on utilizing the expertise and moving these people over to different industries. The other issue we've faced – and I've had this happen three other times – is as soon as the oilfield bounces back, all of a sudden our clients are mad at us because we can't find enough people for them. Diversification for continuing in a downturn is helping us tremendously, but when it starts growing like crazy again, we've got to have strategic recruiting.
Rigzone: You don't necessarily like Cenergy to be known for being a "woman-owned" business. Why is that?
Ressler: When you're a woman-owned business, often you're not considered a larger company. If we're putting out bids and they find out we're woman-owned, generally we won't get the opportunity because clients automatically assume that we're not large enough to be able to handle large contracts. It's a proven fact if you're woman-owned and are interested in getting private equity or maybe going public in the future, your company is devalued by as much as 40 percent because it's a common thought process that the only reason you have business is because you're woman-owned. That's absolutely not true. Our clients use us because we provide a fabulous service to them; a lot of our clients don't even realize we're a woman-owned company.
1
2
View Full Article
Generated by readers, the comments included herein do not reflect the views and opinions of Rigzone. All comments are subject to editorial review. Off-topic, inappropriate or insulting comments will be removed.