JIP Testing Potential of Microbial Oil Recovery Technology in Alberta
by Karen Boman
|
Rigzone Staff
|
Friday, January 29, 2016
Glori officials are confident that its microbial oil recovery technology can enhance production at a heavy oil field in Alberta.
Work is underway on a joint industry project (JIP) to test the impact of Glori Energy's microbial oil recovery technology on production at an Alberta heavy oil field.
Through the JIP, a sequence of laboratory tests will be run to assess the potential of Glori's AERO technology to boost heavy oil production efficiency, Glori said in a Dec 7 press statement. The government of Alberta and Canadian exploration and production companies are funding the JIP; Alberta Innovates – Technology Futures will provide laboratory support and assessment. The JIP's first-year work plan is focused on determining the efficacy of Glori's technology in a controlled, unbiased setting.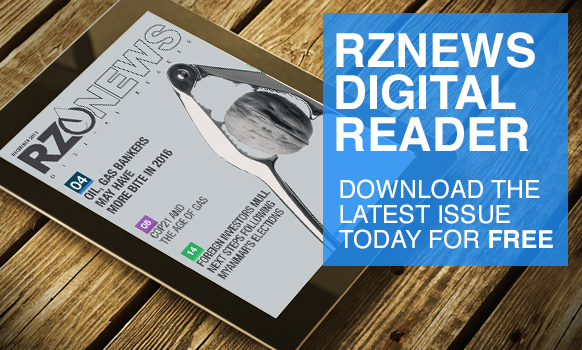 The company's AERO technology – a biotechnology process for boosting oil recovery from existing reservoirs – has been successfully deployed in light oil fields at which waterflooding activity was already occurring, and company officials are confident that the technology will work fine with heavy oil. Theoretically, any oil that can be moved with water flow should be amenable to Glori's technology, said Michael R. Pavia, chief technology officer with Glori, in an interview with Rigzone.
"We expect that the microbes found in light and heavy oil reservoirs will be similar in function," Pavia noted.
All reservoirs contain naturally-occurring microbes that are mostly dormant, Pavia explained. After taking samples of a field's reservoir and water, Glori identifies an optimal mix of nutrients, purchases these nutrients from commercial sources, and then manufactures in a lab the mix needed to stimulate production. Glori manufactures inorganic nutrients to interrupt the interfacial tension. This provides the microbes with food they need, and it gives Glori the effect it wants, which is the obstruction of interfacial tension, thus freeing up oil.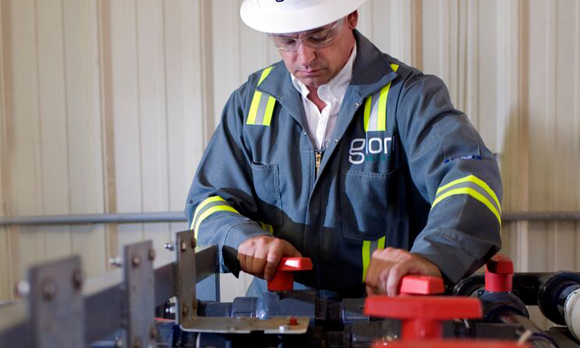 Glori Energy field engineer at Glori's oil field in Kansas.
Source: Glori Energy
After demonstrating stimulation of the indigenous microbial population on oil and the nutrient packages at different rates, the project then progresses to field implementation. A batch of nutrients is made, and then deployed in the field through a small chemical injection skid. Once nutrient injection is underway, Glori's scientists monitor the injection conditions to assure it meets the project specifications on an ongoing basis, both in-person as well as through remote monitoring, Pavia explained.
The cost of applying Glori's technology to a waterflood is around $10/barrel, which still allows operators to be profitable at lower oil prices, Pavia noted.
At present, only one-third of all oil discovered in a typical reservoir is recoverable using conventional technologies, with the rest remaining trapped. This recovery factor is typically less in heavy oil reservoirs, Glori said in the Dec. 7 press statement.
Microbial enhanced oil recovery has been around for more than 60 years, Pavia said. But the technology has previously met with limited success. Some companies tried to manipulate the oil reservoir by adding large quantities of external carbon sources such as molasses. This method is expensive, and in Glori's opinion, the microbes do the wrong things when they eat the molasses. Others tried enhancing production recovery by introducing non-native microorganisms, which simply become ineffective due to competition from the native microbes in the reservoir.
The native microbes "don't like foreigners and they kill them off", Pavia said.
Glori's AERO Technology is fundamentally different from past attempts. One reason is its holistic approach to the reservoir and the reservoir's manipulation.
"Consideration of the natural ecosystem, which includes the native microbes and the reservoir water, is critical," Pavia commented.
Another reason is that Glori has developed a revolutionary theory model, the Residual Oil Flow Theory, for how residual oil is trapped in the reservoir, Pavia said. Using the theory, Glori developed its AERO technology to leverage this understanding of free residual oil. The model allows Glori to effectively pick oilfields that will respond to AERO and forecast performance and AERO response.
1
2
View Full Article
Generated by readers, the comments included herein do not reflect the views and opinions of Rigzone. All comments are subject to editorial review. Off-topic, inappropriate or insulting comments will be removed.