Iran's Crude May Be Just another Drop in the Barrel
|
Friday, January 22, 2016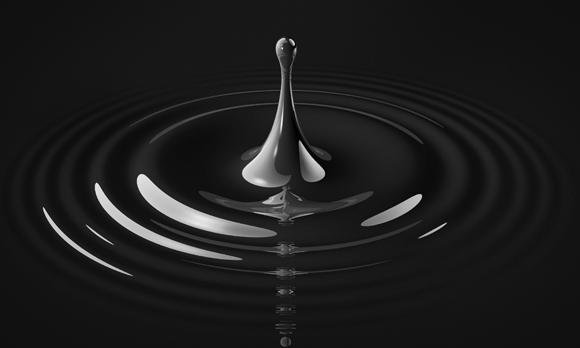 Post-sanction return of Iran's crude to world market doesn't mean the sky is falling.
The world is awash in crude and overwhelming dwindling consumer demand. And just this week, the Western world responded by unleashing half a million barrels every day of Iranian oil, threatening to crush dismal commodities prices to stupefying lows. Or so many theories go.
But the energy sector in 2016 is in a different world than the one that existed in 2012, when those sanctions restricted Iran's participation in the world market.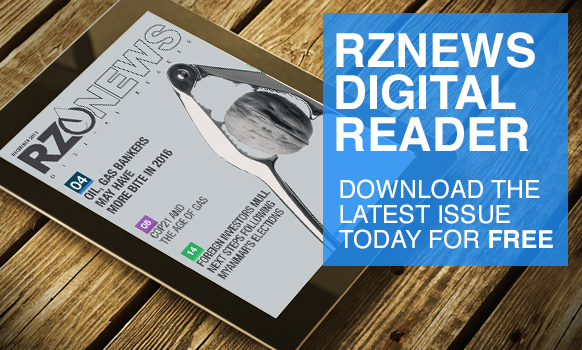 Despite the vast volumes of hydrocarbons beneath Iran's salty deserts, its production was weakening. Since that time, capital and technology have abandoned the country. David Pursell, managing director and head of macro research at Tudor, Pickering Holt and Co. in Houston, said some estimates suggest Iran produced half of its fields years ago. Resuscitating them would require an influx of expensive technology when cash is in short supply.
"If Iran was on a decline before sanctions, and all of a sudden, it's pulling the fields less hard, but also underinvesting in both capital and technology, we would argue there's a chance that 500,000 barrels a day might be a stretch," Pursell told Rigzone. "The market is worried, if not scared, that it could be more than half a million barrels a day."
And, it's hard to say for sure what Iran has in store because of widespread speculation of "leakage" deals in which a couple hundred thousand barrels of oil move across the border each day into Iraq for sales, Pursell said. If Iran can deliver 500,000 barrels per day simply from tapping its build-up of inventory, it would take a couple of months to see what the country can truly add to production.
Wynn Segall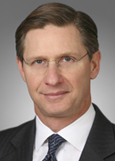 Akin Gump Strauss Hauer & Feld LLP
Capital Flows to Opportunity
The lifting of sanctions – and especially the suspension of the European Union's restrictions on the financial services sector – make it more likely that non-U.S. companies will first venture into Iran, said Wynn Segall, a partner in the Washington, DC, law office of Akin Gump Strauss Hauer & Feld LLP.
"For European and other non-U.S. companies, Iran is essentially open for business," he told Rigzone.
But even that business remains subject to some remaining restrictions imposed by other countries in connection with non-nuclear concerns regarding Iran, such as other weapon proliferation and terrorism.
The new order established by the lifting of nuclear sanctions has produced a landscape in which non-U.S. companies have broad latitude to re-enter the energy market in Iran and to acquire mature Iranian-sourced oil and gas, he said. But U.S. companies, as a general proposition, remain subject to broad U.S. restrictions notwithstanding new general licensing provisions allowing activities of foreign-owned affiliates – foreign affiliates – of U.S. companies that are independent of U.S. parent company involvement.
The general license for foreign subs of U.S. entities generally allows them to engage in activities that are permitted under the laws of the country where they operate, but subject to a few important caveats. A U.S. parent company may opt to change its policy, allowing its foreign subsidiary to pursue independence. But limitations on how such foreign subsidiaries can then proceed include strict exclusion and prohibition of the provision of "facilitation," support, direction or other involvement of a U.S. parent company, or other "U.S. Persons," in any subsequent Iran-related activities. Moreover, U.S. sanctions still prohibit such foreign subsidiaries from engaging in transactions that involve blacklisted U.S. sanctioned parties," Segall explained.
Looking beyond the general license for foreign subsidiary activities and other changes in U.S. law, there is a significant practical question that U.S. companies will need to address in considering whether this path to new business opportunities in Iran is practical for their business, he said, including whether the company is comfortable and consistent with their general business practices to have a foreign subsidiary act autonomously without parent company involvement.
"In other words, when it comes to fundamental management and governance practices, are companies really going to be able to say to their foreign subs, 'Go ahead and do what you like. We'll look at your revenue, but we're not going to want to actually participate in discussion or decision-making on fundamental business decisions you make about whether to pursue a particular contract, investment or joint venture," he said. "Ultimately this will be a critical business judgment, informed by consideration of related legal, reputational and investor relation risks, that executives in individual U.S. companies will have to make in order to determine whether or not the foreign subsidiary path to Iran is practical and meaningful for their organizations to pursue."
Banking on Returns
Companies in both the United States and abroad will likely be cautious in their approach to operating in Iran, said Amy Myers Jaffe, executive director of energy and sustainability at the University of California, Davis.
"There are a lot of things that have to be undone, one thing at a time – as part of lifting the sanctions, was also allowing Iran's banks back into the banking system. That's the important element because everything [involved] is going to involve finance," she told Rigzone.
1
2
View Full Article
Generated by readers, the comments included herein do not reflect the views and opinions of Rigzone. All comments are subject to editorial review. Off-topic, inappropriate or insulting comments will be removed.