North Sea Production Solutions for a Low Oil Price Era
|
Friday, January 22, 2016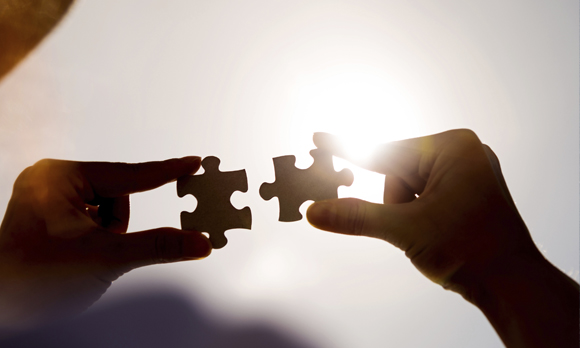 Rigzone takes a look at a handful of engineering solutions designed to make marginal fields economic in a low oil price era.
The decline in the price of crude oil threatens to bring about the cancellation of many energy projects around the world. In regions where labor is expensive and oil exists in harsh conditions, such as the North Sea, around a third of currently-producing fields are uncommercial below $50 per barrel let alone at the current price of around $30 per barrel.
However, plenty of innovative minds in the oil and gas industry are looking at new ways to produce from currently uneconomic oil reserves. Here, we take a look at a few companies that are targeting their technology and know-how at marginal oilfields.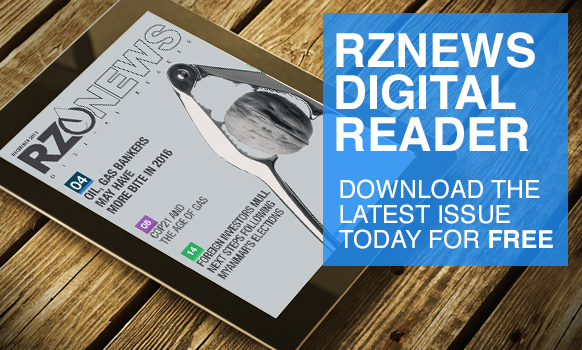 ABT's Production Buoy and NU-SIFT Solutions
ABT Oil & Gas is a UK firm based in Manchester and Aberdeen that sees opportunities in the North Sea for the development of marginal fields that have so far been ignored by operators who use traditional production systems. As well as being able to transform the value of undeveloped marginal fields, ABT reckons it can also boost the value of late life fields via redevelopment using its low-cost capital expenditures (CAPEX) and operational production (OPEX) production solutions.
ABT has two solutions it has been working on with a consortium of partners that are designed to make marginal fields economic. The first is a "Production Buoy" that is designed to be operated as a normally-unattended facility, with oil stored in a subsea tank and offloaded to an export tanker. It is tethered to a concrete gravity base that rests on the seabed. The tethered buoy is an inherently stable structure and can withstand very harsh weather conditions while undergoing the minimum of surge movements with almost no pitch or heave, according to the company.
Most of the equipment used by the Production Buoy is housed with a buoyance chamber below the surface, with topside structure, access tower and helideck located above the surface. ABT notes that using the buoyancy chamber in this way allows for a smaller structure and protects equipment against the elements. Process equipment within the chamber is connected to subsea wellheads via flexible risers and umbilicals.
Well fluids are processed in the buoyancy chamber, with water separated and either reinjected or treated and disposed of into the sea, while associated gas is used for power and heat generation. Produced oil is then stored in a seabed storage tank, andoil is offloaded using a seawater displacement system.
ABT's second solution is NU-SIFT, which stands for Normally Unattended Self Installing Fixed Tower. This is designed to be a low-cost production and storage facility that combines the benefits of a floating production storage and offloading vessel (FPSO), such as oil storage and the ability to redeploy it, with the benefits of a fixed platform (e.g. platform-based wells and the ability to operate unattended).
The NU-SIFT facility can process the produced liquids, separating the water before treating it and either reinjecting it into the well or disposing it overboard. It can also use produced gas as a fuel to power itself. Produced oil can be stored within the facility up to a capacity of at least 100,000 barrels or it can be exported by pipeline.
So far, ABT Oil & Gas is involved in a handful of projects in the North Sea and offshore Ireland that may end up using its marginal field solutions. The Fyne field, located on UK license P077 in the central North Sea, holds some 300 million-plus barrels of oil with wells drilled there previously flowing at up to 4,000 barrels of oil per day (bopd) in tests, while the Phoenix reservoir (also located in the central North Sea) is on trend with the producing Forties, Montrose and Nelson fields. Over in Ireland, wells on the Helvick and Dunmore fields in the North Celtic Sea Basin have flowed at 9,900 bopd and 2,100 respectively.
Dynamically Positioned FPSO
Aberdeen-based Amplus Energy Services is working with French oilfield services giant Technip S.A. to develop its dynamically-positioned FPSO concept that works at 4,000-to-5,000 bopd production in a $50 per barrel environment, according to the firm's managing director.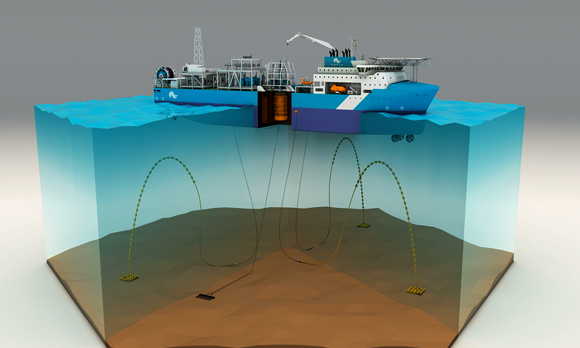 Aberdeen-based Amplus is developing a dynamically-positioned FPSO concept to bring down the cost of oil production in the North Sea.
Source: Amplus
Speaking to Rigzone in early January, Ian Herd said:
"Conventional FPSOs in the North Sea all have a mooring system, which is anchors and chains and other things to hold them to the seabed. And that, for an operator, will generally cost you somewhere between $30 million and $50 million of CAPEX for the mooring system alone – depending where it is and how deep the water is.
"We don't have any of that. We used dynamic positioning, which has been on the go for over 30 years now."
1
2
View Full Article
Generated by readers, the comments included herein do not reflect the views and opinions of Rigzone. All comments are subject to editorial review. Off-topic, inappropriate or insulting comments will be removed.