Work Underway on Water Treatment Project for San Andres Oil, Gas Wells
|
Wednesday, January 20, 2016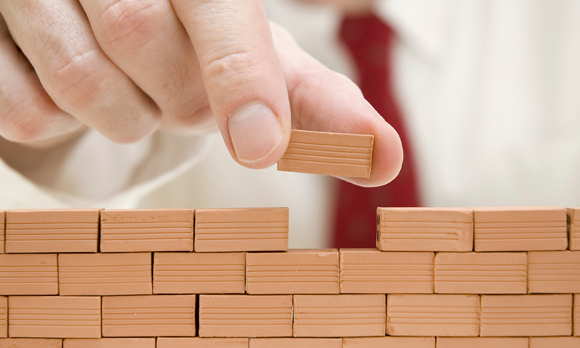 STW Resources will treat brackish water flowing from abandoned San Andres formation oil wells as part of its plan to develop alternative water sources in West Texas.
Midland, Texas-based STW Resources Holding Corp., a water management solutions provider, has obtained a permit from the Middle Pecos Groundwater Conservation District to treat and make useable millions of gallons of artesian brackish water flowing from abandoned oil test wells in the Imperial, Texas area.
Development is underway on the MRK lease, and is a key component in STW's West Texas Water Project. The main purpose of this project is to access alternative resources to fresh water, process brackish water sources to potable drinking water standards, and supply fresh water to municipalities and industrial customers in West Texas.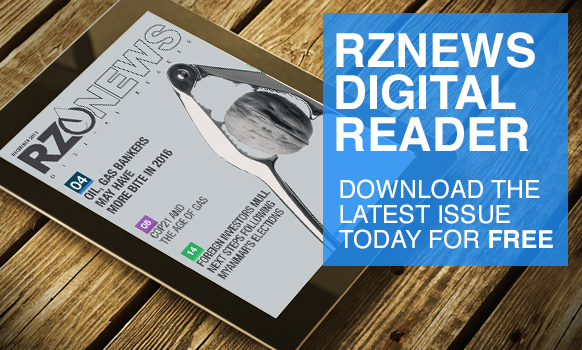 STW will build a water desalination plant and pipeline project to treat up to 56,000 acre-feet per year, or 50 million gallons per day (mgd), of brackish water from San Andres wells. These wells typically produced nearly 3 mgd; one well reportedly produced as much as 4,000 gallons a minute. The San Andres formation is approximately 2,500 feet below the surface.
An initial hydrogeological study of the San Andres formation was completed to obtain the permit. The company will know more about how large the water reserves of the formation are during the second part of the study, which involves the actual drilling of a monitor well and production well, Alan Murphy, chairman and CEO of STW, told Rigzone.
Phase I of the project involved receiving the permit. The project's second phase will focus on the engineering, design, well construction, cost and financing. The company has presented to the Texas Commission on Environmental Quality the preliminary design with preliminary technologies, to be used for drinking water applications. This will be modified once all phases of testing are completed. The company anticipates making sales in the first quarter of this year to the oil and gas industry.
Located at the top of the Permian Basin, the MRK lease was the sight of oil and gas drilling in the 1960s and 1970s. Currently, no drilling activity is taking place on this land. Treatment of the wells to prepare water for industrial use did in the past. However, it was much easier to get fresh water, which was a more viable option at the time, as this water was difficult to cost-effectively treat and sell with past technologies, Murphy commented.
The MRK lease is an extension and addition to STW's Fort Stockton project, which was slowed by a drilling moratorium by the local water district on the Capitan Reef. The water district has told STW that it expects to lift the moratorium by June of this year, Murphy said.
The Texas Water Project may encompass many water sources, spanning municipalities, oil and gas, industrial, agricultural and other operations.
"We cannot speak yet to the total amount, as we continue to hold ongoing discussions," said Murphy.
The company continues to identify and work with other land owners in Pecos County, Texas, to secure other alternative water sources.
STW's strategy is to develop alternative water sources in Texas and throughout the southwestern U.S. to the company's water lease portfolio. The company has a portfolio of technology that it applies to water sources, including cutting-edge technologies. These technologies include a high-concentrate reverse osmosis system, and technology systems that can high brackish water and water worse than ocean water, and treat them to meet drinking water standards. To treat seawater in Galveston Bay, the company uses a Zero Liquid Discharge System, SaltTech, a green technology capable of achieving 95 to 98 percent recovery from ocean water. The company's current method of water ownership is to lease water rights, developing and selling water and paying the landowner a royalty fee.
Water treatment and management became a key issue for oil and gas operators during the shale boom, as the hydraulic fracturing process used to unlock shale consumes significant amounts of water. While the current downturn in oil prices has prompted a pullback in activity, water usage and management remains a key issue for Texas.
The company treats water for use in the oil and gas, industrial, municipal and agricultural uses. STW also has been working with West Texas communities such as Odessa to locate long-term water supplies for use in industry and agriculture without tapping drinking water resources.
The influx of people moving to the state, coupled with the drought, prompted the state of Texas to issue a resolution calling for cities with over 10,000 people to create a water plan that fit into the state's master plan. Quoting statistics heard at a desalination conference in Austin, Texas, Murphy noted that each person in the state needs around 100 gallons of water per day.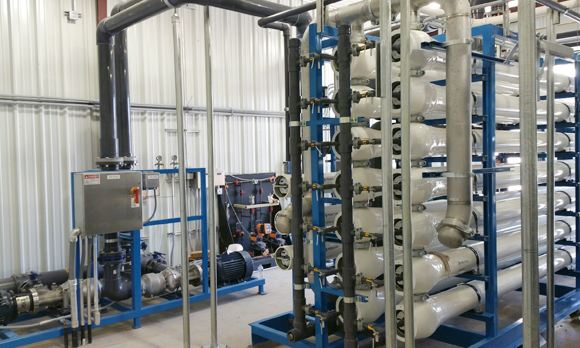 STW Resources is seeking to develop alternative water resources in West Texas for industrial and agricultural use.
Source: STW Resource Holdings Corp.
Generated by readers, the comments included herein do not reflect the views and opinions of Rigzone. All comments are subject to editorial review. Off-topic, inappropriate or insulting comments will be removed.