Woodside Hedges Bet with Extra $2B North West Shelf Investment
by Tim Daiss
|
Rigzone Contributor
|
Friday, January 15, 2016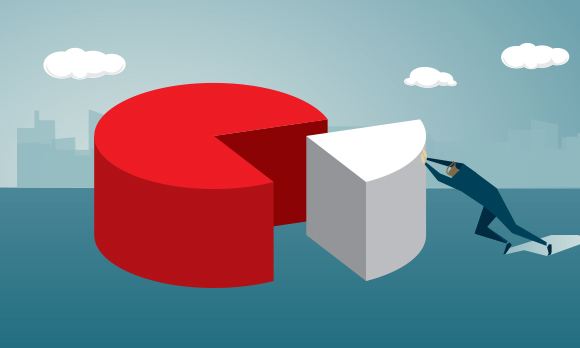 The $2B injection will mark the fourth major gas development for the NWS Project in less than a decade.
Woodside Petroleum, Australia's largest independent oil and gas company, announced last month that it would invest $2 billion in a new natural gas development in its Greater Western Flank Phase 2 (GWF-2) fields to supply gas to the North West Shelf (NWS) LNG Project in Western Australia.
The Perth-based company said that the project's partners will develop 1.6 trillion cubic feet (Tcf) of gas, which will be shipped by subsea pipeline to the existing Goodwyn A platform. The initial project start-up date is set for the second half of 2019.
Six partners hold equal 16.67-percent shares in the NWS project. In addition to operator Woodside, project partners include BP plc, Chevron Corp., BHP Billiton Ltd., Royal Dutch Shell plc and Japan Australia LNG; the latter partner is a joint venture between Mitsubishi and Mitsui. The NWS Project accounts for more than one-third of Australia's total oil and gas production. Woodside also operates the Pluto LNG Project and is developing the Browse Floating LNG Project.
The $2 billion injection will mark the fourth major gas development for the NWS Project in the past seven years. Woodside's CEO Peter Coleman said that GWF-2 is an economically robust project that will deliver significant value by leveraging the company's substantial experience in delivering subsea tieback projects. Josh Freedenberg, Australia's resources minister, said GWF-2 puts Australia on track to become the world's largest LNG exporter by 2020.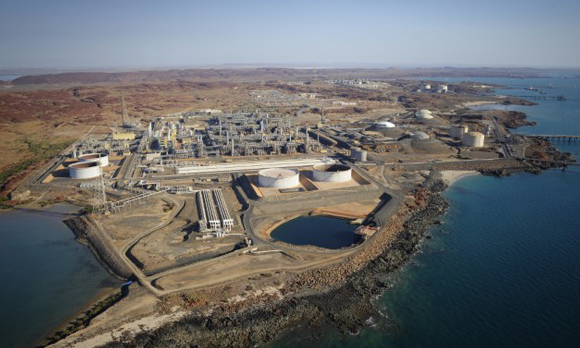 Karratha Gas Plant, North West Shelf Project, Western Australia. SOURCE: Woodside Energy Ltd
Increasing Gas Presence
Woodside's announcement comes as the company attempts to expand its LNG operations. In September, Woodside offered $8.1 billion (A$11.65 billion) in stock to acquire Papua New Guinea (PNG)-based Oil Search. Oil Search's holdings include a 29-percent share of ExxonMobil's $19 billion LNG project in PNG – one of the most profitable locations for LNG operations. However, in December Woodside abandoned its takeover plans shortly after Oil Search rejected its offer as too low. Woodside cited low oil and gas prices as the main reason for cancelling its takeover attempts.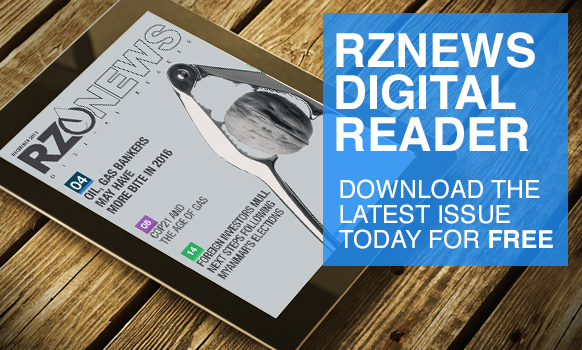 Nonetheless, Woodside has fared better than most of its competitors who made deep spending cuts for 2015 – with even more belt-tightening in the New Year. Oil majors ConocoPhillips and Chevron recently announced spending cuts of 25 percent and 24 percent, respectively, for 2016. Woodside said in December that spending for 2015 was $170 million (A$206 million) lower that previously indicated; total spending for the year was $6 billion rather than the $6.17 billion that was estimated in February – a drop of only 2.75 percent. The company has not yet released CAPEX spending plans for 2016.
Investing in a Downward Market
The most significant aspect of Woodside's $2 billion gas investment is its timing, which comes amid an unprecedented plunge in global oil and gas prices and corresponding supply gluts for both commodities. Oil prices have plunged from $114 per barrel in June 2014 to the mid-$30s range – a drop of more than 70 percent. In early January both the global benchmark, London-traded Brent crude, and the U.S. benchmark, NYMEX-traded West Texas Intermediate (WTI) crude, hit 12-year lows.
LNG prices in Asia have also plunged by around two-thirds from $20 per million British thermal units (MMBtu) on the spot market in February 2014 to just under $7 per MMBtu for cargoes for February 2016 delivery.
LNG prices are projected to fall further as more supply hits the market, with some analysts forecasting prices to drop as low at $6 per MMBtu this year and dipping into the $5 per MMBtu range next year – dismal news for both new and existing LNG producers. Investment research firm Sanford C. Bernstein recently said that global LNG output is expected to rise by one-third to approximately 330 million metric tons annually by 2018, mostly from new projects in Australia and the United States, putting even more downward pressure on prices well into the next decade.
Hedging its Bet
Reuters said that Woodside's $2 billion investment "defied weakness in energy prices as it seeks new sources of growth." While that may appear to be true at first blush, the company's $2 billion investment is actually more of a safe play.
Steve Sinos, vice president of Houston-based Mercatus Energy Advisors, told DownstreamToday that Woodside's development is a continuation, second-phase investment that will likely have a lower total CAPEX per unit of gas developed.
"Much of the costs may have been already committed during phase 1," he said.
"If the project has positive cash flow (or will once it comes online under their base case, or even better low-price case) it is a safer bet than speculating on new projects with no committed capital, especially as they've announced they will be reducing CAPEX. Plus, they just reported a nice [gas] find off of Myanmar, and they'll spend capital there, too, which is even less developed," he said.
Sinos, who has worked as a consultant and advisor on numerous LNG projects, analyzed what likely happened behind the scenes.
"Looking at their [Woodside's] entire portfolio of possibilities, they were probably saying 'we know we can develop/produce these assets so let's put all of these into separate buckets, first our ongoing CAPEX group,'" he speculated. "'But we will cut CAPEX on the other bucket because we don't know what oil prices will do. We might be supplying more LNG into an over-saturated market, but it [GWF-2] still feels pretty good, because we think demand is still there to be captured, let's keep moving to see what happens.'"
Gas from Woodside's new investment, however, isn't just earmarked for LNG markets. It will also reach Australia's domestic market, where Woodside is already an established player. Though the company hasn't disclosed how much gas will be earmarked for the domestic market, gas consumption on the country's east coast is projected to more than double by the start of the next decade. Moreover, further increases are anticipated with the retirement of more coal-fired power stations.
Generated by readers, the comments included herein do not reflect the views and opinions of Rigzone. All comments are subject to editorial review. Off-topic, inappropriate or insulting comments will be removed.
MORE FROM THIS AUTHOR
Tim Daiss
Rigzone Contributor