Is China's Devalued Currency a Takedown on Oil Prices, Too?
|
Wednesday, January 13, 2016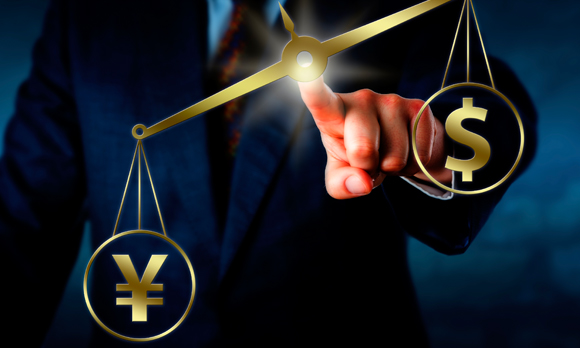 Weak Chinese demand for oil, coupled with its devalued currency against the US dollar could lead industry into a deeper trough, economists say.
Following an inauspicious start to 2016, oil prices continue to tumble, and currency rates coupled with global oversupply are pushing commodity prices into relatively unchartered territory.
In fact, foreign exchange disparities noted by Morgan Stanley in a Jan. 11 commodities report indicated the prices could get worse before they get better. The U.S. dollar's appreciation is largely propped up by the People's Bank of China [PBOC] recent devaluation of the Chinese yuan (CNY). More of this could lift the U.S. dollar (USD) up by 3.2 percent, exacerbating the CNY-USD spread.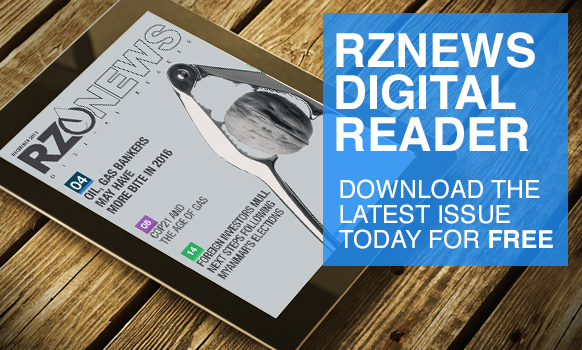 "If a rapid devaluation occurs, a 15 percent CNY devaluation alone could send oil into the $20s," Morgan Stanley analysts opined.
As a commodity, oil is particularly levered to the USD. If the USD value increases 5 percent, oil could decline another 10 to 15 percent, Morgan Stanley said.
As such, Morgan Stanley anticipates continued strength in the USD.
"Some of the strength can be attributed to the Fed being the only central bank raising interest rates, as well as the more resilient U.S. economy," Morgan Stanley said. "Given the strong negative correlation between the USD and commodities – and oil in particular – the likely continued strength in the USD is not helpful for commodities."
When markets closed Tuesday, WTI was trading at $30.44 per barrel and Brent barrels were priced at $30.86 each.
Jodie Gunzberg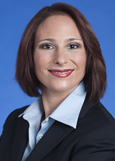 Global Head of Commodities, S&P Dow Jones Indices
Demand Destruction
As Jodie Gunzberg, global head of commodities and real assets at S&P Dow Jones Indices, told Rigzone, a dropdown to $20 oil would be out of the range of anything seen before in the industry.
Oil in 2016 has already had its weakest start in history. Within the first five days of the year, the S&P's GSCI Crude Oil Total Return – a key measure of general price movements and inflation across the global economy – lost 10.5 percent. Another loss of 5.5 percent will negate five years' of gains, according to data from the S&P.
Based on the futures market, which takes storage costs into consideration, if oil falls another 23 basis points (the equivalent of one hundredth of 1 percent when calculating changes in the value of financial instrument), the price is at a 1994 low.
"It's not that the Chinese super cycle [demand for commodities] isn't over," Gunzberg told Rigzone. "It's like it never happened."
Gunzberg said there are three forces at play in oil's latest decline: a slowdown in Chinese demand; the strength of the dollar; and abundant supply from the Organization of Petroleum Exporting Countries (OPEC).
When China struck a natural gas deal with Russia in 2014, it instigated a race to market share, signaling to the rest of the world that Russia might also become the oil supplier to China. Consequently, Saudi Arabia puts its drilling into overdrive.
It's not the first time OPEC has flooded the oil market to secure China and its enormous base of consumers, Gunzberg said. Recall that in the 1980s, OPEC got rattled and oil fell from $30 to $10 per barrel. But the factors of 30 years ago didn't include the issues that involved in 2016. China has a stockpile of oil purchased when it was cheap and its strategic reserves are full. The wild card is how much oil is actually sitting in China's coffers.
China's strategic petroleum reserves more than doubled to 191.31 million barrels of crude oil in the middle of 2015 from 91.11 million barrels in November 2014, according to information from Platts China Oil Analytics, based on Chinese data.
What's more, with the strength of the dollar and China's decision to devalue its own currency, that government might not be interested in buying more oil because it would be so expensive relative to their exchange rate. Then again, it could push oil prices down to meet the lower currency value.
"It almost looks like a continuation of 2008-2009," Gunzberg said. "If you measured the drawdown from the peak in 2008 to now, it's a new biggest drawdown. We have never seen anything like this with the slowing of Chinese demand and super high oil production."
Whereas in 2008, the global oil economy simply faced the demand destruction of a marked slowdown in Chinese consumption, in 2016, there is a global glut of oil production.
Currency Crisis
Dropping the value on its own currency makes China more competitive in the world market because it lowers the price of its goods to other buyers, said Ed Hirs, University of Houston economist and energy fellow.
To a certain extent, the move makes imports more expensive to purchase using CYN, but the nation is at a significantly lesser disadvantage than a smaller economy simply because China has significant USD at its disposal.
China "can buy goods in dollars – that includes oil, products, even U.S. treasuries – using the U.S. dollars we happily pay them for Chinese goods," Hirs told Rigzone.
"While the USD grows in strength, China's desire to depreciate the CYZN value accelerates," Morgan Stanley said in the report.
Currencies in emerging markets also tend to depreciate with the CYN, which could move oil prices down additionally.
"Such efforts can put more pressure on the PBOC to depreciate further to maintain its trade-weighted basket and competitive position, and thus the cycle continues," according to the Morgan Stanley report.
While careful not to say it's not Morgan Stanley's official foreign exchange view, the investment firm suggested that a rapid CYN devaluation could lead to another round of commodity weakness and send oil into the $20s.
"Oil in the $20 is possible, but not for the reasons often cited," such as over-supply, Morgan Stanley said.
A deteriorating on fundamentals aren't in the driver's seat. It's largely the strength of the USD.
"Oversupply may have pushed oil prices under $60, but the difference between $35 oil and $55 oil is primarily the YSD, in our view," they said.
$20 Oil Or Economic Collapse?
Whether prices hover in the $30 oil range or slump into the $20s, the United States is fairly insulated by its prodigious production.
Carl Larry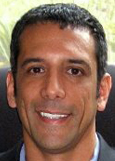 Director of Oil and Gas Business Development, Frost & Sullivan
The United States "has this humongous production, and the ability to export any kind of crude it wants. It's running crude refineries at 16.1 million barrels per day in 2015, which are record rates," said Carl Larry, director of oil and gas business development at Frost & Sullivan. "The fact is [oil] needs to figure out that the rest of the world is in a panic. That probably means the economic collapse of some oil producing countries based on a $20 oil scenario."
It's the OPEC nations that are under stress to act, and it needs to be a collaborative event, Larry said.
"If oil drops under $25, I don't think it's in the American interest would be to cut back production. Why would we cut back production when we just cut back production we don't need or export it? The rest of the world can't say that. We have that luxury, for the amount of crude we can consume," he told Rigzone. "If you're an American, you want $20 oil. In 2003, I said we would never see gasoline under $2 again. It's amazing to see gas under $2 now. Since when is it a terrible thing when working Americans can enjoy the cheap gasoline?"
Generated by readers, the comments included herein do not reflect the views and opinions of Rigzone. All comments are subject to editorial review. Off-topic, inappropriate or insulting comments will be removed.