API: Science, Real-World Results Should Guide Obama Policy Choices in 2016
by Karen Boman
|
Rigzone Staff
|
Tuesday, January 12, 2016
President Obama should look to science and real-world proven results, not ideology, to shape his energy policy choices during his last year in office.
American Petroleum Institute (API) President and CEO Jack Gerard urged President Obama in his last year in office to forgo pursuing an agenda of job-crushing new regulations – many of which are duplicative and unnecessary – and to look to science and real-world proven results to guide his policy choices this year.
Commenting ahead of the president's State of the Union address Tuesday evening, Gerard said the president would likely outline his administration's achievements and vision for final year in office, including the need for unity to secure the United States' future prosperity. The energy renaissance offers proven solutions for all the major issues, including jobs and economic growth. However, the Obama administration has ignored the impact of the U.S. shale renaissance in the United States, not only in terms of creating jobs, but in the technological innovation that has resulted in reduced methane emissions, and reduced energy costs for U.S. industries and consumers, according to Gerard.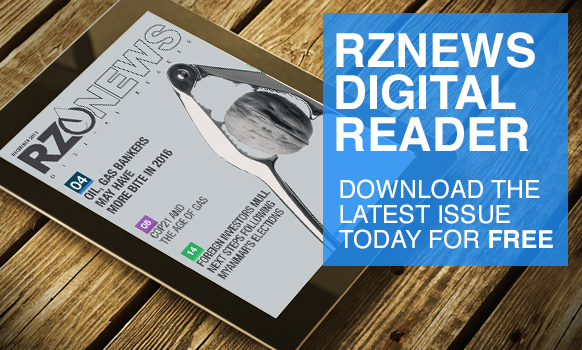 Instead, existing federal policy already hinders production at every chance, Gerard told reporters. For example, production remains off-limits in 87 percent of federally-controlled offshore acreage, and natural gas production on federal lands has declined even as it climbed on state and private lands thanks to shale exploration and production.
"Over the past year, the oil and gas industry has had to address nearly 100 regulations impacting all aspects of our business," Gerard commented in a statement. "The administration needs to take a close look at them and ask two questions: Are they necessary? And, what will be the cost to consumers?"
Overall regulatory relief – including the end of the renewable fuel standard, which has outlived its usefulness – should be a goal for current administration this year, said Gerard.
In regards to the current oil price downturn, Gerard said API ultimately believes the market will find an equilibrium that's best for producers and consumers. API also believes that federal policy should focus on reassuring domestic oil and gas producers that they will have further opportunities to create jobs, and seek to expedite activity rather than stifle it.
"We're not asking for special treatment," said Gerard, noting that API embraces a true "all of the above" energy policy, and that free-market prices, not ideology, should drive the nation's long-term investment.
Gerard said that it was important for the administration to continue with plans for an offshore Virginia lease sale "to remind people of the great opportunity" in oil and gas resources and signal the rest of the world that the United States is serious about the energy renaissance. The current downturn in oil prices – which has triggered waves of layoffs and spending cutbacks in the oil and gas industry – doesn't mean that oil and gas companies won't be interested in exploration in the mid and southern Atlantic offshore region down the road. The industry looks at projects over a long-term basis, not a quarter to quarter basis, and a lack of infrastructure today doesn't mean that exploration offshore the eastern United States won't happen, Gerard added.
"The same thing could be said about the U.S. onshore a decade ago," said Gerard in terms of infrastructure.
Generated by readers, the comments included herein do not reflect the views and opinions of Rigzone. All comments are subject to editorial review. Off-topic, inappropriate or insulting comments will be removed.
RELATED COMPANIES