Shale Gas UK: A Pivotal Year Ahead
by Jon Mainwaring
|
Rigzone Staff
|
Friday, January 08, 2016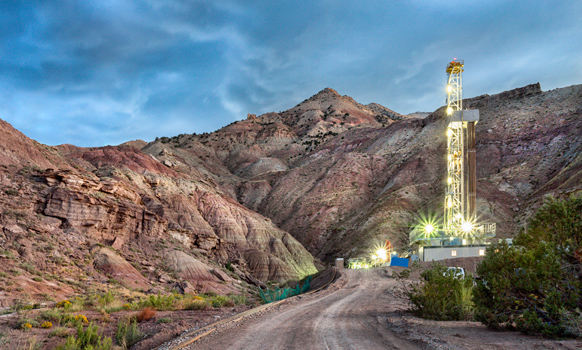 A new-found determination from the UK government to fast track the development of a shale gas industry means 2016 looks set to be a make-or-break year for the UK's frackers.
After a year in which the UK government took steps to encourage the development of a shale gas industry, 2016 looks set to see several unconventional wells drilled onshore Britain.
August saw the government declare its intention to introduce measures designed to fast track oil and gas planning applications in the regions, including the threat that local authorities who are tardy in applications in their areas will have the decision taken from them and decided by the central government's Secretary of State for Communities and Local Government instead. In a recent half-yearly results announcement released by UK onshore driller IGas Energy plc, the firm – among others – welcomed the move, stating: "These measures give clarity on the timetable for determining planning decisions for onshore oil and gas exploration and should help to avoid delays."
Meanwhile, the government demonstrated its further support for the development of UK shale gas with the announcement in mid-November by the UK Energy Secretary Amber Rudd that gas would form a central role in the country's future power generation. Rudd declared that "one of the greatest and most cost-effective contributions we can make to emission reductions in electricity is by replacing coal-fired power stations with gas".
Very late on in the year, a Dec. 15 "final report" from The Task Force on Shale Gas urged the drilling of a number of exploratory wells in the UK in order to provide a more accurate idea of the amount of natural gas that is economically recoverable from the country's shale rock.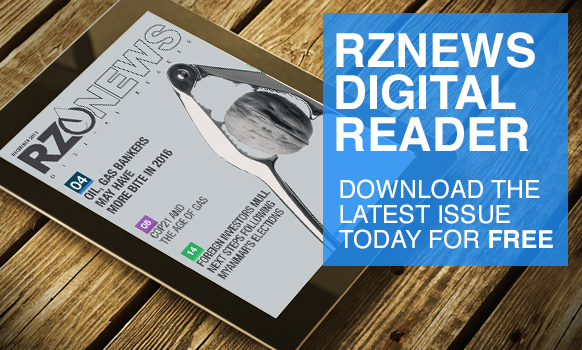 After carrying out a work program on its shale assets with its partners Total, GDF Suez and INEOS during 2015, IGas is now poised to drill two exploration wells at its Springs Road site in north Nottinghamshire, the firm said at the end of November. It is also in the process of identifying a number of sites for further shale appraisal drilling and hydraulic fracturing of wells to determine flow rates and assess commerciality.
IGas submitted its planning application for the Springs Road site, located on the PEDL 140 onshore license, in October. The firm said that the application met all of Nottinghamshire County Council's requirements and will now undergo a period of consultation before planning officers make a recommendation to the planning committee. With the UK government's measures to fast-track shale drilling planning applications, this means that planning consent and associated permits should be in place by the summer of 2016 – when IGas anticipates drilling will begin.
Cuadrilla: The Poster Boy for UK Shale Gas
Cuadrilla Resources, the poster boy for the UK shale gas industry, has faced an uphill battle in getting planning consent for some of its shale gas exploration activities in northwest England. As well as protests from a vocal UK anti-fracking movement, Cuadrilla has faced a major obstacle in the shape of Lancashire County Council's Development Control Committee, which in June this year refused planning consent for two applications for temporary shale gas exploration sites in the county. This was in spite of the LCC's planning officer recommending approval for one of the exploration sites.
Cuadrilla is appealing the LCC's refusal to grant planning consent at Roseacre Wood and Preston New Road. And at the end of November, the UK's Communities Secretary said that he would decide the appeals after a public inquiry, which is scheduled to begin in February 2016.
So, it may be some time before exploratory drilling occurs at Roseacre Wood and Preston New Road, but the LCC has allowed Cuadrilla to develop a shale gas exploration site at Becconsall.
Before protests against shale gas fracking took hold a couple of years ago, Cuadrilla had in fact already drilled a handful of sites in Lancashire – including the Elswick site, which was hydraulically fractured in 1993 and which generated one megawatt of electricity during its early life.
Meanwhile, across the Pennines in Yorkshire, Third Energy will be hoping to finally obtain planning permission from North Yorkshire County Council to hydraulically stimulate and test various geological formations at its existing KM8 well at Kirby Misperton. A submission for planning permission to frack at the site was made to the county council in May 2015, although a decision is not expected before Feb. 9.
This year looks set to be a pivotal year for the UK's shale gas prospects. Whether the country finally has a real go at attempting to develop a shale gas industry or not will depend on the political will of the sector's supporters within the UK government.
Generated by readers, the comments included herein do not reflect the views and opinions of Rigzone. All comments are subject to editorial review. Off-topic, inappropriate or insulting comments will be removed.
RELATED COMPANIES