Automation of Oilfield Operations to Double by 2020
|
Wednesday, January 06, 2016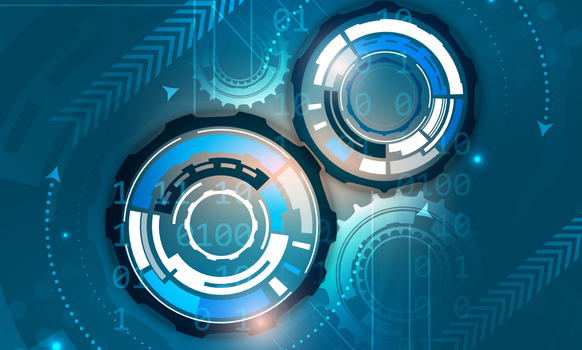 IDC expects the top 50% of oil and gas companies will double down on oilfield operation automation, but limitations still exist for digital oilfield initiatives in terms of people and processes.
IDC Energy Insights, a market provider of intelligence for the global technology industry, forecasts that the top 50 percent of oil and gas companies will double down on oilfield operation automation to double the productivity of those operations by 2020. The digital oilfield initiatives of the last decade spawned an investment in greater instrumentation and connectivity, especially for offshore, and this has proven beneficial in many ways. For example, it is now possible to obtain production values in a timely manner from offshore through instrumentation.
However, limitations still exist for digital oilfield initiatives in terms of people and processes to make effective use of data. Recognizing these limitations, the industry has moved to integrated operations supporting collaborations and better workflows, said Chris Niven, research director for IDC Energy Insights, told Rigzone, noting that integrated operations tools did not penetrate onshore to the extent they did offshore. The high investment costs required for offshore production – which ranges in the hundreds of millions of dollars – and the extended life of offshore reservoirs, prompted oil companies to invest heavily in optimizing processes and tweaking production. By comparison, a well in an unconventional play such as the Eagle Ford can cost $15 to $20 million, and a conventional well much less than that. Many conventional wells are drilled for hundreds of thousands of dollars, and even less for shallow wells. The higher output for offshore wells versus onshore wells also meant oil and gas companies made integrating offshore operations a priority versus onshore.
The current round of industry layoffs due to low oil prices has left the industry more dependent on automation. Ultimately, the resiliency of the oilfield will depend on automation and better access to information across exploration and production operations and maintenance.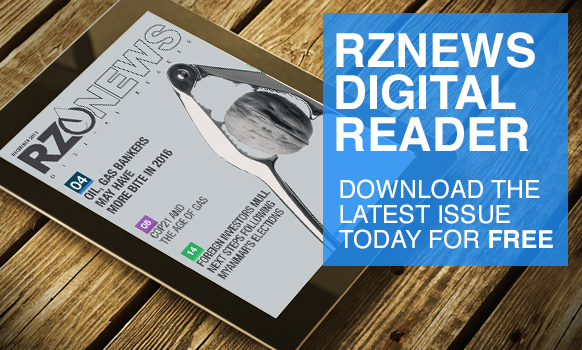 "Oil and gas companies realize they must be more aggressive and consistent in how they run their operations," said Niven. "Many companies are now implementing proven approaches and techniques used over years by manufacturing to run operations more effectively and efficiently. Streamline workflows and automation are playing an important role in achieving operations excellence and leverage to offshore human labor and to improve speed and accuracy of operational performance."
Oil and gas companies now have more access than ever to structured and unstructured oilfield data, now that it's easier to access SCADA system and instrument and equipment data. Microseismic sensors are being more widely deployed to assist in unconventional production, cameras are being more widely used to monitor the oilfield for security and safety and more sophisticated robotics are being deployed to perform difficult tasks hundreds of feet under surface. Drones are being deployed to monitor pipelines for potential leaks and other safety reasons. Entire drilling rigs are now capable of moving themselves short distances and are being tested and used. Internet of Things technology is starting to be felt in oil and gas, and edge computing is on the horizon. Through the use of these tools, oil and gas companies are looking to gain more insight into this data.
"Oil and gas companies are moving aggressively to automate oilfields as manufacturers have applied their operations for years now to develop oilfield operations and fine tune process manufacturing environments with tightly integrated feedback mechanisms that operate as autonomously as possible with minimal human interventions," said Niven.
From a guidance standpoint, it is critical to review capabilities at the edge of networks – where IT and OT interface – and focus on a security approach on process control as much as on data privacy. The idea is to boost automation by offloading processing requirements and boosting overall bandwidth available by applying edge computing where appropriate.
Oil and gas companies also should catalog relevant technologies and data sources in an integrated system including not only sensors but also SCADA systems, even GIS GPS data historians, and applications core to ops such as well management. The idea is that there are numerous sources of data being generated in the oilfield that can contribute to analytics and offer greater insight into operations performance and behavior.
Additionally, companies should look for suppliers that recognize an integrated system that requires collaboration with other vendors. These are mostly likely to understand complexities of balancing IT and OT priorities. Oil and gas companies also should be prepared to reengineer business processes as they become more automated.
The biggest weakness that CIOs in the oil and gas industry face is that it's difficult to be able to assess the predictive value of a technology, said Niven. It can be hard to quantify in dollar terms a technology's benefit; instead, CIOs should talk about the improvements that technologies can make and how it can impact a company's bottom line.
The key message is that oil companies can only cut costs so much, and must optimize their processes and drive more revenues to survive and prosper. CIOs need to look at ways to cut costs while emphasizing technology value.
"Low oil prices are tough on operators, but it's an opportunity for oil companies to improve themselves," said Niven. "What they do today not only has a short-term impact, but will make them more profitable in the future."
Other Predictions for Oil, Gas Companies Moving Forward
IDC also examined other areas in the FutureScape for the oil and gas industry in the next few years. By 2017, the majority of energy companies will need to overhaul their IT field environment. Right now, oil and gas companies are wanting to make do with and get the most out of the tools they have. But they need to tweak their applications to do so. To accomplish this goal, oil and gas companies are working to bring their IT environments up to par by aligning work processes, platforms and people. Niven, who used to work as an IT consultant with oil and gas companies, said that he saw cases where companies were only using 50 percent of a drilling or production application because existing systems were broken or inefficient.
Part of the reason mobile technology and the cloud are so high on the task list of the IT modernization process is that many new applications are being developed with mobile technology in mind. Many oil and gas companies are also looking to move to the cloud, mostly private or hybrid clouds, to store and share information, Niven said. Oil and gas companies are also looking to address cybersecurity risks. IDC estimates that, within the next 16 months, more than 90 percent of oil and gas companies will have a standard set of cyber security applications in operation.
1
2
View Full Article
Generated by readers, the comments included herein do not reflect the views and opinions of Rigzone. All comments are subject to editorial review. Off-topic, inappropriate or insulting comments will be removed.