Resources for Innovation Still Needed Amid Oil, Gas IT Budget Cuts
|
Tuesday, January 05, 2016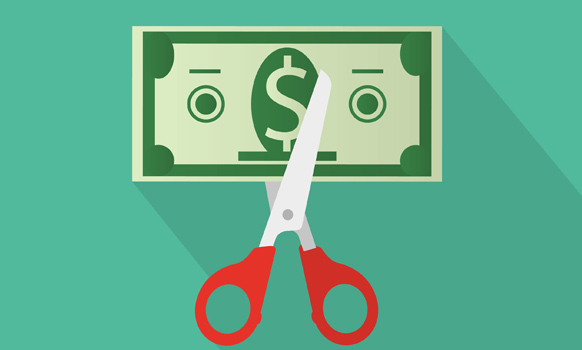 IDC Energy Insights offers its predictions and guidance on what oil and gas chief information officers should focus on in the current oil price downturn.
Oil and gas chief information officers (CIO) faced with budget cuts in 2016 will implement plans for preserving innovation while making low-cost investments to minimize business operational costs, according to a recent forecast by IDC Energy Insights.
IDC, a market provider of intelligence for the global technology industry, examined in its FutureScape for oil and gas what technologies CIOs in the sector would focus on during the next zero to 12 months, 12 to 24 months, and 24 months and beyond. The report is intended to provide guidance for oil and gas decision-makers, said Jill Feblowitz, vice president of IDC Energy Insights, during a November webinar.
When oil traded at $100/barrel, oil companies were more focused on expanding their geographic footprint, but the decline in oil prices now has companies focusing instead on reducing costs, either through layoffs or spending cuts. Reducing costs is the top priority behind IT spending, followed by improving efficiency and productivity of processes and boost revenues, Chris Niven, research director for IDC Energy Insights, told Rigzone.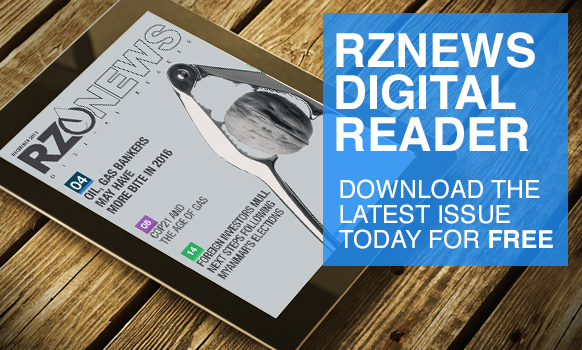 The current downcycle is also impacting the budgets of CIOs. In February 2015, IDC's poll of 29 oil and gas CIOs found that 65 percent were cutting budgets, but the cuts were of less than 5 percent. A second poll in August found that 60 percent of oil and gas CIOs were cutting budgets, but the cuts this time were deeper. The first round of budget cuts involved staff cuts, mainly at large companies that have relied on building and supporting their own legacy systems.
However, oil and gas CIOs understand that information technology is critical for mitigating low oil prices, said Jill Feblowitz, vice president of IDC Energy Insights, during a November 2015 webinar. She noted that IDC believes that oil and gas companies will deploy third platform technologies – including mobile applications, advanced analytics and the cloud – and accelerators to maintain an edge. In the February and August polls, CIOs reported that automation, Big Data analytics and the cloud were the top strategies they were pursuing to help the business in a time of leaner budgets.
Oil and gas companies have cut and will cut budgets across all their departments, including IT, but will expect the same level of service. And gone are the days of when companies can just drill another well if they make a mistake as companies look to become more efficient and control costs, said Niven.
"IT already realizes that they will need strong business cases in order to assure a quick payback for any of the IT investments they will make in 2016," said Feblowitz, noting that technologies with a payback time of one year or less will likely be targeted. "From our perspective, that will be essential."
IDC advises CIOs to avoid across-the-board cuts and to focus on strategic cuts, moving non-core activities and infrastructure to lower cost shared services or managed services, such as platform-as-a-service, infrastructure-as-a-service and software-as-a-service, or dropping applications that aren't critical to the core business.
CIOs should look for low-cost quick hits for cost reduction as a means of maintaining visibility and demonstrating the value that IT can bring to a company, said Feblowitz. This can include deploying to field workers mobile applications developed as extensions to work management applications. For example, optimizing the routes that production engineers drive to check on wells can lower gasoline costs will allowing them to visit more wells.
IDC advises CIOs preserve at least 15 percent of their budgets for innovation, and being prepared to move their philosophies from a project-oriented focus to continuous innovation for digital transformation. The business will need to be educated on the new philosophy as well.
Use of Cognitive and Advanced Analytics to Grow
Niven said IDC estimates that 25 percent of all oil and gas companies will be using cognitive plus advanced analytics in the oilfield by 2019 to improve performance and production by 10 percent.
"Most oil and gas companies are realizing the value of leveraging vast amounts of data being generated in the oilfield and are building data management solutions to include analytics in the everyday decision-making process," Niven said during the webinar.
The term analytics mostly refers to looking at historical data to analyze trends and patterns that might be useful for making decisions about what might happen given certain circumstances. Advanced analytics allows oil and gas companies to predict, model, simulate, prescribe and optimize outcomes, said Niven. One example is reservoir modelling, an advanced analytics tools used for years in exploration. IDC expects this technology to be deployed for production in next several years, Niven said.
Cutting-edge oil and gas companies are already applying analytics to real-time data to mitigate drilling risk and improve production. One supermajor's drilling visualization application is being used to predict stuck pipe and kickbacks before they occur. Another company implemented remote monitoring system with mechanical and mathematical analysis of condition data to predict malfunctions in the equipment. The system of early detection and corrective action prevented a significant amount of production loss in the first two years, allowing for the identification of systematic defects and subsequent corrective action that improved the reliability centered maintenance program.
"Energy companies recognize value not only in understanding what happened but the ability to predict future and prescribe anecdotes for complex problems and discover opportunities too complicated for the human brain to process," Niven noted.
Cognitive computing and natural language processing are in their infancy but promising technologies for oil and gas. Advanced analytics computer systems are trained using artificial intelligence and machine learning algorithms to sense, predict, infer and even reason to a certain extent, said Niven.
How will these technologies impact IT? Niven said that every energy executive he talks to wants analytics. The increasing use of analytics will draw on a variety of internal and external data sources, and require IT teams to have skills and expertise in data science and engineering.
While these technologies can help companies, they should first investigate what they want to accomplished before investing in these types of technologies, Niven said.
"It is critical to understand business purposes and objectives to achieve analytics for it to be meaningful."
While analytics can be a powerful tool, using analytics can increase a company's risk of a cyberattack.
Read more at: Automation of Oilfield Operations to Double by 2020
Generated by readers, the comments included herein do not reflect the views and opinions of Rigzone. All comments are subject to editorial review. Off-topic, inappropriate or insulting comments will be removed.