Oil & Gas in Northwest Europe: 2015 Review
by Jon Mainwaring
|
Rigzone Staff
|
Monday, December 28, 2015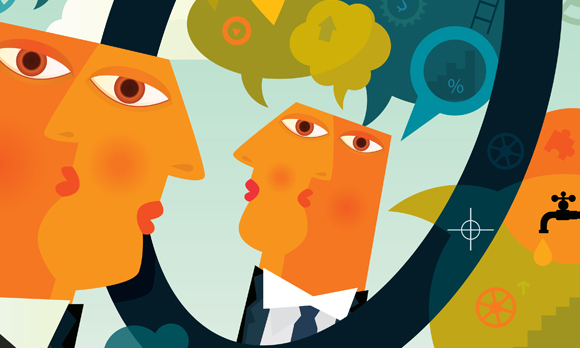 Rigzone looks back at a rough year in oil and gas for the industry's workers in northwest Europe.
Life has been difficult for many of Europe's oil and gas workers during the past year. Here, Rigzone reviews the many lows – as well as a few highs – that the oil and gas industry of northwest Europe experienced during 2015.
Exploration Activity Down
Given the low price of oil, it is unsurprising that the level of exploration activity in the North Sea remains at a very low level. At the half-year stage, there had been just seven exploration wells drilled in the UK zone of the North Sea, suggesting that exploration activity in the offshore UK sector in 2015 would be about the same as that for 2014, when only 14 exploration wells were drilled.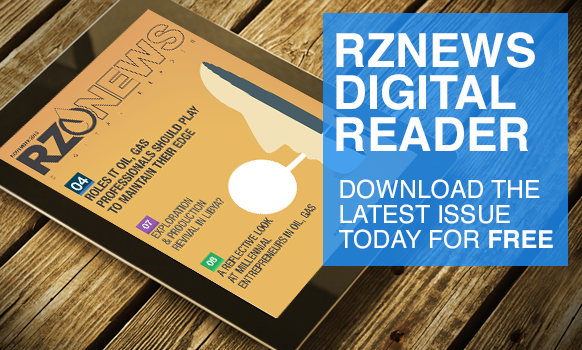 In the summer, industry body Oil & Gas UK said the UK government needed to take effective measures by the spring to get the number of offshore exploration wells back above 30 per year, but there was little in the way of support for the offshore sector from the Chancellor of the Exchequer and Her Majesty's Treasury in November's Autumn Statement.
In the northwest Europe region, there were no major discoveries but more than a few minor finds. These included a handful oil, gas and gas condensate discoveries found by Statoil ASA in the Norwegian North Sea. In all, there were approximately 34 exploration wells drilled in Norwegian waters during the first 11 months of the year, with around half of these turning out to be dry, according to the Norwegian Petroleum Directorate. Back over in UK waters, U.S. independent Apache Corp. scored a couple of successes in late October when it found an estimated 70 million barrels of oil equivalent in the Beryl and Forties areas.
Meanwhile, in the Danish section of the North Sea Maersk Oil found hydrocarbons at its Xana-1X well.
One area of northwest Europe that promises larger-scale discoveries in the future is the Atlantic Margin area off the west coast of Ireland. Irish explorer Providence Resources plc said it is very optimistic about prospects in this region, and in June this year it detected another prospect in its FEL 2/14 license in the southern Porcupine Basin to add to the previously-identified Drombeg prospect – which is estimated to contain prospective resources of more than a billion barrels on a P50 basis.
Some Positive Field Development News
While exploration activity remained near rock bottom during 2015, things looked better for the oil and gas sector when it came to the start-up and continuing development of new fields.
Several small oilfields underwent production start-up in the North Sea region during the year, including the Boeyla oilfield in the Norwegian North Sea in January and the long-awaited Alma/Galia field, located offshore Scotland, in October.
More important was the news that a number of larger-scale developments were getting closer to development. For example, August saw the green light given for the biggest field found in the UK North Sea in a decade, when Maersk Oil and its partners sanctioned the development of the Culzen high-pressure, high-temperature Culzean gas condensate discovery. It was reported, an estimated $4.6 billion will be invested in the field's development, supporting some 6,000 UK jobs.
In mid-November, independent energy firm Premier Oil plc confirmed its Catcher and Solan field developments in the UK North Sea were back on schedule, having been originally scheduled to begin production by the start of 2015. Solan, on its own, is expected to produce up to 25,000 barrels of oil equivalent per day when it achieves peak production.
Over in Norway, German oil and gas firm Wintershall Holding GmbH said earlier in the year that it would spend $2 billion developing the Maria oil and gas field in the Norwegian Sea. Start-up is expected during the fourth quarter of 2018.
However, two very important Norwegian developments continue to face problems. In Norway's 2016 fiscal budget, the country's Oil and Energy Ministry said it has delayed the start-up of production of the Aasta Hansteen gas field until 2018, after previously intending first gas to be achieved in 4Q 2017. And September saw Statoil cut its planned capital spend for the first phase of the Johan Sverdrup field development. This first phase is still expected to produce up to 350,000 barrels of oil per day when it gets going in late 2019, however.
A couple of news items Rigzone reported on from the northwest Europe region during 2015, served to remind that technology has a major role to play in keeping costs down amid the current period of low oil prices. Wintershall came up with a neat way to generate production from one of its gas fields in the Dutch North Sea by employing an unmanned mini-platform. But a major technological step forward for the offshore industry arrived when in September Statoil announced that the world's first subsea gas compression plant was finally online. The subsea gas compression plant forms a major component in Statoil's vision of a complete subsea processing plant (or subsea factory) that aims to bring production costs down significantly at many future offshore installations.
CAPEX Reduction
Several North Sea players announced cutbacks during 2015. Statoil began the year by announcing it was cutting its capital spending by 10 percent, while Royal Dutch Shell plc announced as recently as November that it was planning for a prolonged downturn due to the low oil price. Also in November, Austrian oil and gas firm OMV Group – which has had a strategy of increasing its investment in the North Sea in recent years – said it reduced its capital expenditure (CAPEX) by 28 percent during the first nine months of 2015.
1
2
View Full Article
Generated by readers, the comments included herein do not reflect the views and opinions of Rigzone. All comments are subject to editorial review. Off-topic, inappropriate or insulting comments will be removed.