Primer Provides Guidance on Mitigating Induced Seismic Event Risks
by Karen Boman
|
Rigzone Staff
|
Friday, December 18, 2015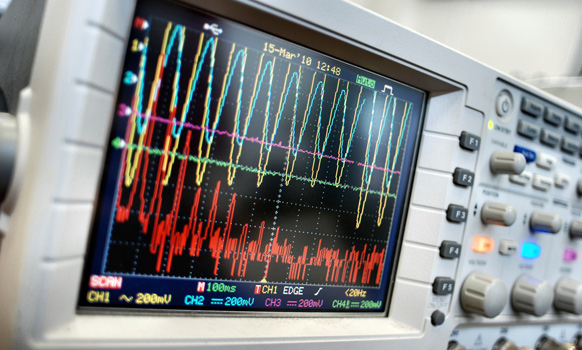 A work group focused on human-induced seismicity gathers current knowledge and strategy into primer to serve as guide for states facing earthquakes linked to disposal well injection.
In September of this year, a primer summarizing the current knowledge of earthquakes possibly caused by human activity was released. The primer was developed through the StatesFirst multi-state initiativeand involved members of state oil and gas and geological agencies and advisory experts from academia, industry, non-profit organization and federal agencies developed the primer. StatesFirst is an initiative of the Interstate Oil and Gas Compact Commission and Ground Water Protection Council.
The report is primarily focused on strategies for dealing with induced seismicity and Class II disposal wells. The document will serve as a guide for regulatory agencies to evaluate and develop strategies to mitigate and manage risks of injection induced seismicity. The primer also outlines how states can best provide information to the public in a transparent and effective manner, the group said in a Sept. 28 press statement.
"We know a great deal more today than we did before, but there are a lot of challenges ahead," said Rex Buchanan, interim director of the Kansas Geological Society, during a webinar focused on the primer.
One of the challenges of identifying risks of induced seismicity and reducing activity is that seismologists do not know where all the faults in the United States lie, and that not all these faults have been mapped. Mapping all of these faults and determining which faults pose a risk needs to be carried out, said Buchanan. The fact that many of the earthquakes induced by wastewater injection are shallow quakes presents the question of how does that change the effect they can have. Many of these earthquakes are of magnitude four or five or less, but seismologists wonder: what is the largest magnitude that an induced event can be.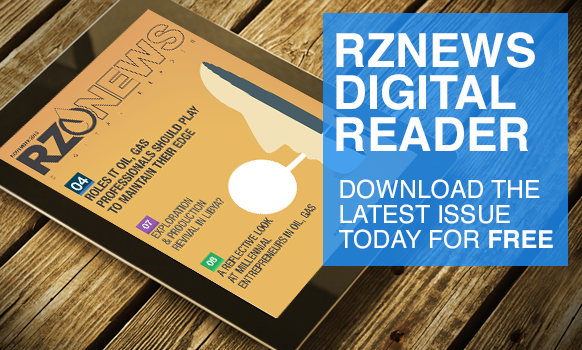 "We have an idea of the relationship between small and large quakes in the natural world is, but does that same relationship hold true in the induced seismicity world?" Buchanan asked.
One of the big challenges of fault mapping is that naturally-occurring earthquakes and induced earthquakes are hard to tell apart, said Ivan Wong, principal seismologist with AECOM, during the webinar. All U.S. states experience natural earthquakes at different rates; just because an earthquake occurs doesn't necessarily mean it's an induced event. It may be easier to pinpoint induced-earthquakes in areas that don't have a history of earthquakes, but most parts of central United States do.
The bigger question is how a state regulator can assess the potential for earthquakes when a company seeks a permit to set up injection well operations. State regulators need to evaluate general patterns of seismicity and investigate possible factors that caused specific events. Assessing general seismicity patterns involves from examining historical records gathered seismic monitoring systems. A seismic monitoring network was developed in California at the turn of the 20th century, but until the 1960s, the United States lacked a good national network of seismic stations to record earthquakes. In the past few decades, more instrumental earthquake data has become accessible from the USGS, state agencies, universities, and statewide and regional networks operated by oil and gas companies.
The overriding goal of the primer is U.S. public safety, said Wong. Seismic monitoring is an integral part of any mitigation strategy to reduce seismicity and ensure public safety. Monitoring allows seismologists to observe earthquakes that may occur in area of concern and provides needed information for public and stakeholder response. It also is a great educational tool.
"One of the things that is important in terms of seismic monitoring is being able to local earthquakes very accurately in terms of the horizontal map view and with respect to depth," said Wong. "If we see a series of earthquakes, we want to know at what depth they're occurring, and what their relationship is to ongoing or potential injection activities. Are they occurring near the injection point or in the deeper basement rock? What is the timing of these events? Are they occurring soon after injection activities start, or weeks, months or years after this activity?"
A national network operated by USGS gives a good picture of where earthquakes are occurring, but because the stations are widely spaced, particularly in central and eastern United States, the epicentral uncertainty, or location on map on earth's surface, can be off by 3.1 to 6.2 miles (5 to 10 kilometers). Reducing that uncertainty is critical. In terms of depth, because a seismic station is needed directly over seismic activity, the uncertainty of an earthquake being induced can be as much as 6.2 miles (10 kilometers). Induced earthquakes are typically shallow, occurring in the first few kilometers below the earth's crust.
"If you can't assess the depth of an earthquake to 10 kilometers, it's not going to be helpful," said Wong.
To improve accuracy, states are installing seismic stations or augmenting existing monitoring capabilities to improve accuracy of locating earthquakes.
In terms of evaluating the causes of induced earthquakes, Wong stressed that it's often difficult to tell between natural and induced earthquakes. For example, we've seen unusual seismic activity in south central Colorado's Raton Basin. It's very debatable right now over whether earthquakes are natural or induced because they are relatively deep and natural seismicity has occurred in the past.
"Induced are just like natural earthquakes, but have been triggered by a manmade activity. We need to be able to locate critically stressed faults that have been reactivated or may be reactivated," said Wong. "We need to identify the timing of earthquakes relative to injection activities, and establish spatial relationship between earthquakes and where injection is occurring, and stresses near the fault."
1
2
View Full Article
Generated by readers, the comments included herein do not reflect the views and opinions of Rigzone. All comments are subject to editorial review. Off-topic, inappropriate or insulting comments will be removed.
MORE FROM THIS AUTHOR
Karen Boman
Senior Editor | Rigzone