Northern Frontiers: Prospects of Arctic Shelf Exploration
by Vitaliy Chepaykin & Anna Nikitina
|
Wood Mackenzie
|
Friday, December 18, 2015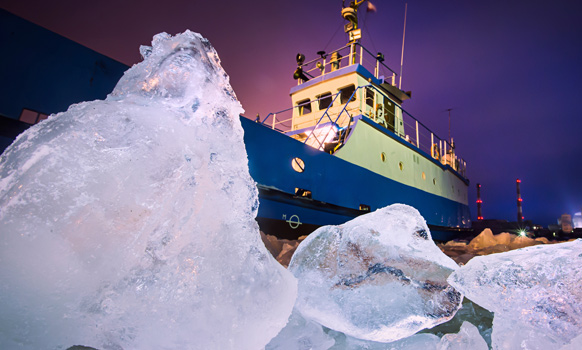 Research and consultancy group Wood Mackenzie takes a look at the prospects for oil and gas exploration on the Arctic Shelf amid the lower oil price.
The Arctic continental shelf is one of the least explored geological basins and has the potential for significant hydrocarbon discoveries. Total estimated resources are comparable with those of the prolific West Siberian basin. Interest from both International and National Oil Companies had grown over the past few years – bolstered by support from several Arctic governments. This has slowed recently as a result of a far lower oil price. However, it is not price alone which means progress will continue to stall in this region. Difficulties arising from insufficient geological knowledge, lack of infrastructure, harsh climatic conditions, the need for investment in new E&P technologies, and environmental concerns will all be factors.
The highest profile action in the Arctic recently has been Shell's decision not to progress its plans in the US' Chukchi Sea. Regulatory uncertainty and hurdles were major reasons behind its decision.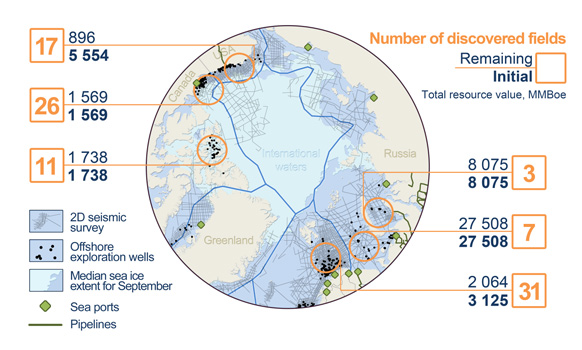 Figure 1. Exploration activity in the Arctic region
Overview Of Current Progress in the Arctic
Norway
According to Wood Mackenzie, Norway's West Barents Sea Basin holds 45 percent of all the country's offshore undiscovered resources, amounting to around 6 billion barrels of oil equivalent. Combined with favourable climatic conditions, Norway has become the leading region for Arctic hydrocarbon exploration and production.
Geological exploration in the area started in the 1970s. Overall, 150 exploration, appraisal and development wells have been drilled, with a quarter of these over the last three years. Drilling activity has led to a series of discoveries, including Johan Castberg in 2011, Ghota and Wisting in 2013 and Alta in 2014 adding up to 1 billion barrels of oil equivalent.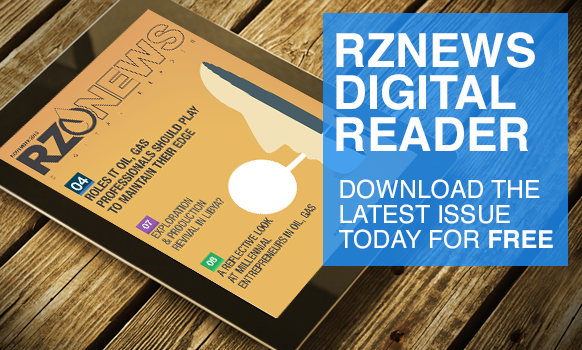 An important aspect of Norwegian policy on the Arctic continental shelf is the ease of license acquisition for foreign companies. Statoil continues to dominate, but in the latest licensing rounds, blocks have also been acquired by LUKOIL, Rosneft, Wintershall, E.ON and Lundin Petroleum.
The next event to watch in the Artic region is the biannual frontier licensing round in Norway, which is underway. The round offers newly opened acreage near the Russian border. Bids are due in December 2015 and awards are expected by mid-2016. We expect a high level of participation even in the low oil price environment, as the area has the potential for giant discoveries and Norway's unique exploration incentive makes exploring in this area less costly. If this round were to fail, it would will be a blow for progress in developing the Artic.
Russia
Russia holds half of Arctic hydrocarbon resources. However, predicting accurate yet to find estimates is difficult due to low and unevenly distributed levels of geological knowledge.
The Russian Government has the strategic goal of developing the Arctic. It provides incentives to companies such as zero export tax for oil and gas produced on the continental shelf. However, unlike Norway, Russia offers limited access for companies. Since 2008, E&P rights have only been granted to companies that satisfy two conditions: five or more years of offshore experience and a 50-percent government stake in the company's structure. Only Gazprom, Rosneft and Zarubezhneft meet these criteria.
Activity has been carried out by Rosneft (currently 26 licenses), Gazprom (24) and GazpromNeft (5). It is less likely that the smaller Zarubezhneft will pursue Arctic exploration, and it has yet to secure a license. Any other players must create a joint venture with one of the approved companies. ExxonMobil, Eni and Statoil all chose this path.
Rosneft/ExxonMobil drilled the Universitetskaya well in 2014 which discovered the Pobeda field in the Kara Sea. Due to the very short ice-free season, the discovery well failed to reach the planned target depth where the deeper reservoir is thought to hold the bulk of the pre-drill estimate. This giant field is predominantly gas, with resource estimates of around 4 billion barrels of oil equivalent in the Russian C1 and C2 categories[1].
1
2
3
View Full Article
Generated by readers, the comments included herein do not reflect the views and opinions of Rigzone. All comments are subject to editorial review. Off-topic, inappropriate or insulting comments will be removed.