Spring Debt Check The Bellwether That Squeezes Oil, Gas Companies?
by Deon Daugherty
|
Rigzone Staff
|
Monday, December 28, 2015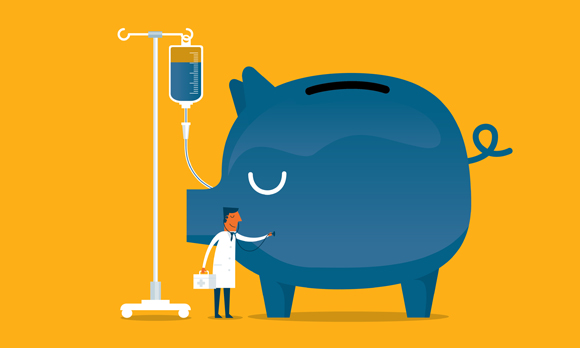 After a year's worth of worry, in many ways an energy company's solvency comes down to how well it has hedged its best.
It was when the descent of oil prices seemed to reach a crescendo last fall – only later to be overshadowed by a freefall this year – that concern about how reserve-based lenders would react to energy companies' biannual credit requests spread.
And yet, whether it was luck or hope, one positive prevailed. Most bankers didn't short their companies. In fact, after months of cringe-inducing crude oil barrel prices that dipped the $40s, and more recently, the $30s, insiders say that by and large, the credit risk was chopped between 5 and 10 percent.
That's a significant difference from the feared belt-tightening of 20 to 30 percent cuts that had hovered over the industry. And so it turned out, the biannual credit check of 2015 really wasn't that bad.
Skip York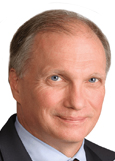 Vice President of Integrated Energy, Wood Mackenzie
But the crisis could still loom.
As Skip York, Wood Mackenzie's vice president of integrated energy, told Rigzone, the banks use a metric that considers oil prices from 12 months in the past. Consequently, during the 2015 redeterminations, $60 and $70 oil was part of the equation. However, in March 2016, there will be some $45 and $50 oil in the mix; by October, the prices are even lower.
"The moving average is moving down in each redetermination," York said. "Those changes are going to bite your average lending increases."
In addition, some companies had credit accounts that weren't maximized. So a cut to an account that had not hit its limit wasn't such a problem. However, once their cash reserves eventually run out – and oil revenue remains in the doldrums – they will burn through the credit faster because the averages they need banks to review are dropping.
"There should be increasing cause for concern because the 12-month metric is coming down and producers will be going into those credit lines faster than if prices were higher," he said.
Charles Boguslaski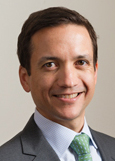 Managing Director, Carl Marks Advisors
Hedging the Risks
As Charles Boguslaski, managing director of Carl Marks Advisors, a consulting and investment banking advisory firm to middle-market companies based in New York City, told Rigzone that during the 2015 redeterminations, at least many of the large exploration and production (E&P) companies still had some room to run based on significant hedging.
Still depending on hedges will only take a company so far, Bill Morris, a partner in the Houston office of Akin Gump Strauss Hauer & Feld LLP, told Rigzone.
"They need to increase in their reserves. A lot of that is because of hedges rolling off and either are not being replaced with hedges that bring them a lower price," he said. "There was some tightening, but relative to the tightening that you saw in the 80s, banks were very liberal.
Bill Morris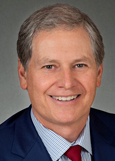 Partner, Akin Gump Strauss Hauer & Feld LLP
Hedging slows down the reaction to the banks to the decline in hydrocarbon prices," he said. "We'll see what happens come next spring and where oil prices are. If oil prices stay where they are, then I think you'll see further tightening in the borrowing base, simply because higher priced hedges – hedges that net the oil company more revenue – will continue to roll off. And because you are seeing some cuts in CAPEX (capital expenditures) and as a result, there will be less replacement of reserves or less increase in reserves due to less drilling activity."
It's a difficult equation to quantify because a company's reserves also come into play.
"The fall reductions in the 5 to 10 percent range were pretty common. For anyone getting cut more than that, I think you're looking at somebody who didn't replace their reserves," Morris said. "It's an issue for the marginal players and players in places where the cost of production is higher. We're already seeing some bankruptcies and we're already seeing an uptick in interest from people who either want to go through restructuring or from people who want to acquire the debt of companies as a vehicle to ultimately acquire the equity in the companies."

AUDIO CAST
Oil, Gas Reserve-Based Lending May Take a Hit in Spring
1
2
View Full Article
Generated by readers, the comments included herein do not reflect the views and opinions of Rigzone. All comments are subject to editorial review. Off-topic, inappropriate or insulting comments will be removed.