Adopting Data Standards: Cheapest Way to Survive Downturn
|
Thursday, December 17, 2015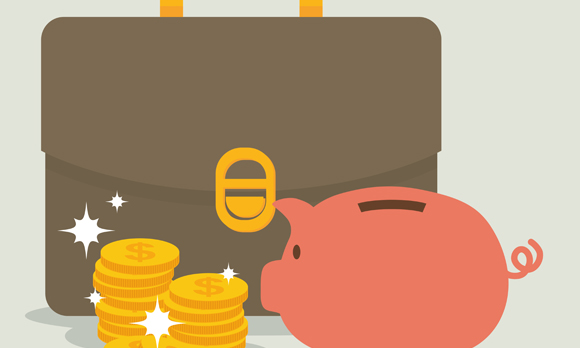 Industry standards may not be "sexy," but they can save operators money.
Since the beginning of the industry's recent downturn, dozens of ideas have been tossed around for how operators and service providers can trim costs.
Adopting industry standards has likely not been one of them.
Ross Philo
President & CEO, Energistics
"How do you make standards sexy?" asked Ross Philo, president and CEO of Energistics, a nonprofit membership organization that manages the development and adoption of the industry's most pervasive data management standards.
In an effort to make standards at the very least appealing, Philo and his colleagues are emphasizing their benefit to pocketbooks, to an organization's efficiency and to communication across the board.
"Standards have a huge part to play in the current downturn," he said at a recent Energistics meeting. "There has never been a better time to work on adopting them in order to deliver dramatic cost savings for individual companies and for the industry as a whole."
Why Standards?
Imagine buying a home with eight rooms – each one equipped with multiple electrical outlets of different frequencies and slots. The refrigerator, microwave, lamps and computers would all require custom-made electrical converters and adaptors in order to work.
Jay Hollingsworth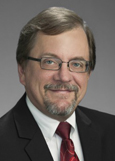 Chief Technology Officer, Energistics
That may sound like a large headache, but that's exactly what's been going on in the industry for ages, explained Jay Hollingsworth, chief technology officer for Energistics, to Rigzone. The organization recently celebrated its 25th anniversary of bringing together operators and service companies to create and adopt standards for consistently communicating information from drilling, earth modeling and production operations.
Especially in competitive environments, operators often hire multiple service companies to work on a single well. Each service company relies on information from a myriad of sensors, and each company sends its data to the operator in different formats.
"If Halliburton has written all of its programs to work in a certain way, and Schlumberger has written its programs to work in a certain way, then the geologists, geophysicists and engineers are not able to send those files back and forth," Hollingsworth explained. "A lot of time and a lot of money have been spent translating different data into one format that everyone can interpret and analyze."
Hollingsworth likens the predicament to large pile of Excel spreadsheets – each labeled and populated differently.
"Now, try to picture not only sorting through all of these different spreadsheets, but also receiving files in older programs like Lotus 1-2-3," he said.
Moving all of the players to one stage not only untangles the tricky data weave, it can break down silos internally and between competitors when they all begin using the same "language," said David Johnson, vice president of Research and Innovation of Petrolink Services, Inc., which is a member of Energistics, to Rigzone.
"Having common data is the gateway to allow us to improve not only our own companies," he said, "but improving the industry itself."
WITSML Et Al
David Johnson
VP of Research and Innovation, Petrolink Services, Inc.
Realizing that a standard way of transferring and storing drilling data would save time and money, a group of operators and service companies that included Statoil ASA, BP plc, Baker Hughes, Halliburton Co. and Schlumberger Ltd. came together in the late 1990s to kick off the process, which later produced drilling standards known as WITSML.
The WITSML organization was officially established in 2000 to overcome the limitations of the Wellsite Information Transfer Specification (WITS) standards – a previous attempt to standardize data – and take advantage of new XML computer technology. In 2003, the group invited Energistics (then called Petrotechnical Open Software Corporation) to host the already-released standards and to continue advancing WITSML and its adoption in the industry.
WITSML continues to evolve solely from the input and ideas of more than 100 corporate members of Energistics, which has added other products similar to WITSML to its portfolio, Johnson said.
Today, RESQML is available for transferring earth modeling data, and PRODML is available for transferring data from production activities. Both are being adopted by the industry, Johnson added.
Speaking strictly in numbers, Johnson offered the following case study: Clients who use WITSML as their primary data transfer mechanism reported a 2-to 4-percent reduction in drilling non-productive time.
"That reduces 30 percent down to 25, or 40 percent down to 35," he said. "How much is the worldwide budget for drilling in 2015-2016? Probably in the billions. By that reduction, we can now drill extra wells without spending extra money. And, in a downturn when things are extremely tight, that seems like a very positive result."
Are You Listening?
Having data transferred and stored in a consistent format is, no doubt, a milestone for the industry. For, once data is standardized, using it collaboratively becomes rather easy, Johnson said.
Twenty-seven data objects comprise the current WITSML version, and each specifies "meta information" about data being transferred.
The new generation of WITSML – WITSML 2.0 – defines a new set of quality-related metadata focusing on data assurance. Although this new data object cannot tell an operator if a piece of data is accurate, it can put that data into a context for such assessments to be made, Hollingsworth said.
For example, the new data object can tell an operator the last time a pressure sensor was calibrated and how many times it has been transferred to separate pumps after calibration – perhaps making its data less reliable.
Furthermore, in many instances, multiple service companies stream data from the same sensor into their own separate systems, which can create disparities in the values of that data. In one case, Johnson recalled a 20 percent discrepancy when comparing the same information across many different instances through a company's data systems – a problem easily solved by standards.
He likened that issue to air travel: "How many sensors are on a jumbo jet? Probably 700,000 or something like that. If 20 percent of those are off, in particular the altimeter or fuel gauge, do you want to get on that plane?" he asked.
Once data is standardized, companies can not only perform basic real-time monitoring, they can detect critical situations while they are happening or before they occur, Johnson said.
"WITSML will not solve problems with your data," he emphasized.
But, it provides a common format that allows discussions for solving problems to occur. Its real value comes from the application of data standards in the industry's respective processes, technical applications and workflows, he said.
"One of the major trends we are seeing is the use of analytical processes to understand what your data is trying to tell you," Johnson said. "Your well is talking to you. Are you listening?"
Generated by readers, the comments included herein do not reflect the views and opinions of Rigzone. All comments are subject to editorial review. Off-topic, inappropriate or insulting comments will be removed.