Lift-Off? US Moving Toward Exporting Domestic Crude
|
Thursday, December 17, 2015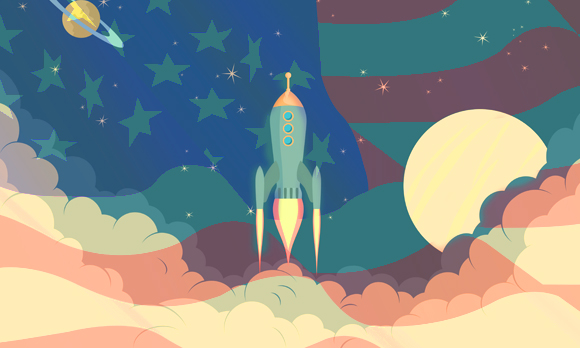 Energy economic academics say President Obama could get a viable bill from Congress to sign by the end of the year.
After years of tough talk, hearty lobbying efforts and political gamesmanship, the U.S. Congress might – just might – be ready to send something to President Obama that lifts the ban on crude oil.
The bill would feature a few others things, too. Hence, that's largely how versions of it have made it through both the House and the Senate. The bill – makes provisions for the renewables the Obama administration has sought, as well as lifting the 40-year-old ban on crude exports that Republicans have championed.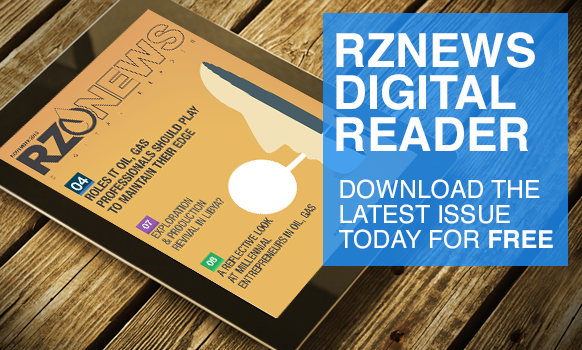 "The road's certainly not finished yet. There's got to be reconciliation between the chambers, and then you've got to put it in front of the president," Ken Medlock, senior director of Rice University's Center for Energy Studies, told Rigzone. "You've got the extremes on both sides who are not happy with the way it looks right now, but sometimes the extremes just have to grin and bear it. But I think at the end of the day, you'll see an omnibus bill that has [lifting the ban] on it."
In any event, all Congress has agreed on is a short term spending bill that keeps the federal government operating through the early part of next week.
"They've got to come to terms pretty quick, or the government's going to shut down. That's where all of this comes to a head really quickly. This is politics, and when it comes down to something you really want, you can hold other things hostage, and that's kind of what's going on in both sides," Medlock said.
But it's those hard-knuckled politics, coupled with some lip-biting acceptance that neither side gets exactly what it wants, that finally wins the day.
"I wouldn't be surprised if something hits [President Obama's] desk before Dec. 31," Medlock said.
Not everyone is optimistic, however. At the University of Houston, energy fellow Ed Hirs, said the import-export math simply doesn't work.
"If the U.S. is able to start exporting a million barrels of oil a day, that means we're going to have to start importing another million barrels a day," he told Rigzone. "The producers in the Bakken still don't understand that they don't sell their oil below what OPEC can sell it for, and they've been pushed out of the refineries in Philadelphia because they won't compete on price."
Hirs isn't the only one not quite ready to pop open the champagne.
Analysts at Raymond James (RayJa) said in a note to investors Dec. 16 that assuming the framework remains intact, the obvious winners would be U.S. Lower 48 oil producers who would benefit from a narrower WTI discount to Brent and U.S. solar developers, who would avoid the looming tax credit fall-off at the end of 2016.
"On the other hand, domestic refiners – which have long lobbied against lifting the export ban – would find a narrower WTI-Brent spread unhelpful, though there is the possibility of a new refining subsidy being added to the package, thus cushioning the effect on margins. On a side note, we cannot help remarking on the peculiar timing of this (relatively sudden) deal in the making: Congress is doing this on the cusp of 2016, a year when U.S. net oil imports are set to expand for the first time in a decade," RayJa wrote.
A Relative, Fractious Fix
What producers are counting on is the crude exports would provide some uplift to WTI oil prices relative to Brent.
"It allows us to pull that release valve to let that bathtub empty a little bit in the United States. That'll help to lift the WTI price and all the crudes that are bench-marked off of that, and so that will help all parts equal in the U.S., but it's not going to put us back into the same commercial health that we had back when we were at $80 a barrel," Medlock said. "If the ban is lifted tomorrow and you could actually move the crude to coast and get it away from Cushing, you would see that pressure in Cushing subside and the price of WTI should creep up toward the price of Brent. In WTI terms, that gives you a buck. It gives you back more in the lighter, sweeter crudes because those are discounted even more heavily. So you might see $2, $3 come back to the wellhead for those guys, and in a business where everyone is scraping for margin, that's incredible. So it's going to help the industry, but it's not going to result in a revitalization of the industry."
Generated by readers, the comments included herein do not reflect the views and opinions of Rigzone. All comments are subject to editorial review. Off-topic, inappropriate or insulting comments will be removed.