Not Such Great Expectations: Energy Insiders Contemplate 2016
|
Tuesday, December 29, 2015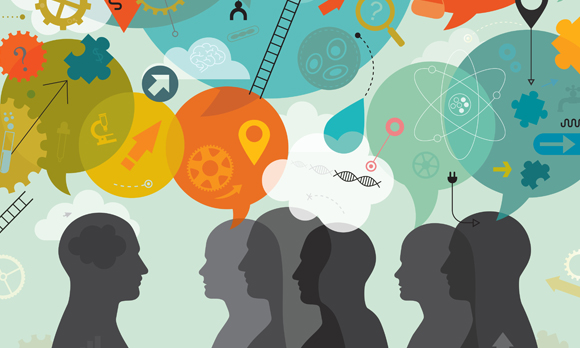 Rigzone surveys oil and gas experts on a variety of issues expected to confront the industry during the next 12 months.
As we move toward the conclusion of a difficult year across the energy space, it's time to contemplate what surprises – upward or downward – the industry may experience in 2016.
What might work next year that was a disappointment in 2015, and who might the folks be to make magic happen again in the oil patch? As such, we went to the analysts, accountants and bankers who are intimately involved with the success or failure of oil and gas in North America.
Between mid-November and early December, we surveyed our panel of experts – J. Marshall Adkins, director of research at Raymond James & Associates; Ethan Bellamy, managing director at Robert W. Baird & Co.; Deborah Byers, U.S. oil & gas leader and managing partner at EY; John England, vice chairman and U.S. oil & gas leader at Deloitte; Jason Spann, partner and Texas marketplace leader of mergers and acquisitions services at Deloitte; Stephen Trauber, vice chairman and global head of energy at Citi; and James West, senior managing director for oil services, equipment and drilling at Evercore ISI – each of whom shared their perspective on the state of the industry ahead.
Ethan Bellamy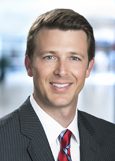 Managing Director, Robert W. Baird & Co.
Rigzone: What will be the hottest plays for investment in 2016?
Bellamy: The Permian's economics likely draw the lion's share of capital spending in upstream, while the midstream [sector] should see most of its capital focused on Northeast gas takeaway projects. To a lesser extent, [investors should] look to field level development in the Delaware Basin, the Terryville, and Mexican gas export projects. Pro forma for the Williams merger, Energy Transfer looks to be its own mini-industry, driving huge capital projects such as Lake Charles LNG, Rover in the Northeast and their Bakken export pipeline.
Byers: The Permian/Mid-con plays are going to be the ones to watch in 2016, along with a continued concentration into the core in other plays. The potential outlier next year will be Mexico's deepwater.
Spann: We have seen a lot of interest and transactions around the Permian basin and would expect that to continue. Permian offers buyers a combination of resource upside, play optionality, infrastructure and supply chain for resilience in today's price environment.
Trauber: The hottest plays are going to be anything Permian. Investors like to find increased opportunities to invest there, and if they're not already in, they will be trying to get in. I think you'll see some investments in the Utica as well, and then candidly, I think the others will be limited, more consolidation-type plays [will be driven] out of need to take out costs and become more efficient.
West: North American shale; the Permian in particular. The pressure pumping stocks will be the best performers.
J. Marshall Adkins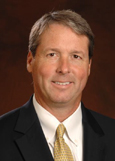 Director of Research, Raymond James & Associates
Rigzone: How much lower, for how much longer?
Adkins: Oil and stocks will bottom in the next four to five months.
Bellamy: How many angels can dance on the head of a pin? You tell me what the Saudis will do, and I will tell you when oil will rebound. In the absence of a Saudi proactive response, we will be long [on] oil until their balance sheet is exhausted, which is roughly four years from now. I expect we grind marginally higher toward $55 through this period, with weather and geopolitically induced volatility adding fun to the ride.
Byers: We don't foresee an end in sight without some major geopolitical shock, or a decision by OPEC (Organization of the Petroleum Exporting Countries) to alter its recent strategy to protect market share rather than price. While Saudi Arabia has been resolute, there are reports of increased tensions within OPEC – and from other non-OPEC Middle East producers as well – because of sustained low oil prices. OPEC has delayed the release of an internal report on long term strategy because of the tensions. Algeria, Iran and Venezuela are said to support language in favor of maximizing revenue. Any price rebound will be met with a response from U.S. producers to the extent possible given the declining investment in new wells – plus additional Iranian supply is expected to enter the global market sometime in the second half of 2016 and should put downward pressure on WTI, Brent and other global crude oil prices. Expect equilibrium pricing in the $45-60 range with possible dips below $40. A more significant shock to the supply side might lead to a period of higher pricing (a couple years maybe depending on the magnitude), but U.S. will eventually spool up.
John England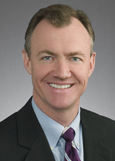 Vice Chairman & U.S. Oil & Gas Leader, Deloitte
England: We expect some positive pressure on prices as North American production declines and low prices trigger demand response. Factors that could potentially make upside price scenarios more likely include any number of black swan events affecting supply or the perception of supply scarcity. However, since oil markets are highly cyclical, they tend to overshoot or undershoot most long-term outlooks. The current price environment has and will continue to curb many development plans. These can be restarted in the future once the pricing environment becomes more favorable, but the lag could just be the catalyst for pushing the market back into a scarcity mindset sooner than expected.
1
2
3
View Full Article
Generated by readers, the comments included herein do not reflect the views and opinions of Rigzone. All comments are subject to editorial review. Off-topic, inappropriate or insulting comments will be removed.