Mexico's Onshore Oil, Gas Bidding Round a Success
by Karen Boman
|
Rigzone Staff
|
Wednesday, December 16, 2015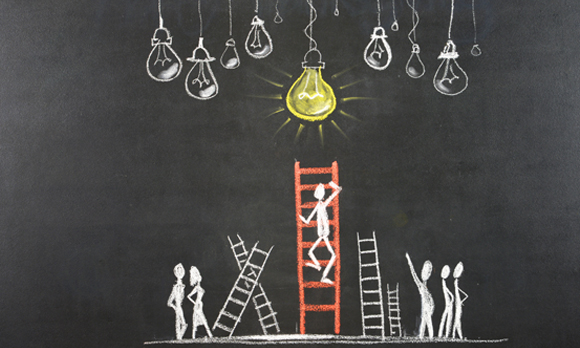 Mexico's onshore oil and gas bidding round beat initial expectations as the nation's government seeks to grow the diversity of players in Mexico's oil and gas industry.
Mexico's onshore oil and gas bidding round beat initial expectations, with participating companies taking all of the available 25 contract areas of mature onshore fields.
The onshore tender, the third of three bidding rounds held in 2015, would have been considered successful if 20 percent of the areas had been awarded, law firm Akin Gump Strauss Hauer & Feld LLP quoted Energy Minister Pedro Joaquin Coldwell as saying. But appetite seen for the blocks was high, with many companies offering bids with surprising royalties, said Alfredo Alvarez, Mexico Oil & Gas Leader at Ernst & Young (EY), in a statement to Rigzone.
Designed to encourage more Mexican oil and gas companies and a greater diversity of players to enter Mexico's oil and gas industry, nearly 100 companies expressed formal interest in taking part in the process. Seventy-one companies – including 36 individual companies and 16 consortiums – prequalified to present bids in Mexico's third tender, according to Akin Gump Strauss Hauer & Feld.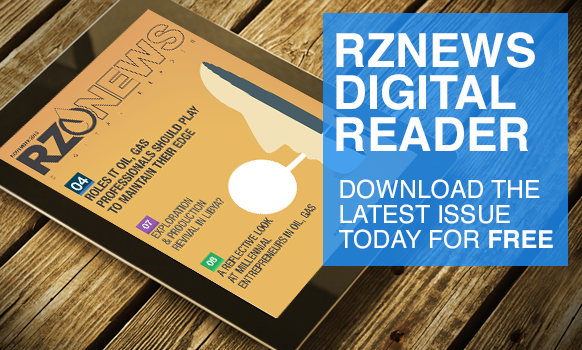 The oil and gas fields in the contract areas – spread across the states of Chiapas, Nuevo Leon, Tabasco and Tamaulipas – are estimated to hold around 2.5 billion barrels of oil equivalent, according to Akin Gump Strauss Hauer & Feld. The Mexican government expects nearly $620 million in revenues over the first five years of the contracts.
Several factors contributed to the round's success, Eduardo Canales, associate in Akin Gump Strauss Hauer & Feld's global energy transactions group, told Rigzone. First is the fact that the Mexican government sought to promote participation from Mexico's few oil and gas companies by lowering the financial requirements and bidding guarantees significantly in comparison with the other two bidding rounds.
For the previous two rounds, the government take was between 30 and 45 percent, said Canales. For this round, the government take was between 1 and 10 percent. The change was made to address the economic mismatch previously seen of what the government thought they could get for the fields, and what companies felt comfortable bidding.
The required net worth of the parent companies that had business units participating was also lower in comparison to the other two rounds. For the first round, the parent company of a company bidding had to be worth $6 billion. For the third round, the net worth had to be $300 million, or $7.5 million, for Type 1 licenses, which included smaller areas.
The main factor driving the lower government take percentages down was the use of a licensed contract versus production sharing contract model. The license contract is similar to that of a mineral lease in the United States, where the government only takes a royalty payment and signing bonus. The license model government takes are typically much lower. Other factors driving the lower government take were the geological characteristics of the fields, and estimated resources. The Mexican government adjusted its approach to the minimum government take between the first and second round, and that had a significant impact in the second round's success.
For this round, the Mexican government divided the blocks into Type-1 and Type-2 based blocks, based on the size and estimates of the remaining hydrocarbons.
Despite low commodity prices, some companies bid aggressively to enter the Mexican oil industry. Canales cited the fact that new production from these fields is expected to come online in 2017 – when oil commodity prices are expected to rise – as a reason why companies were aggressive in pursuing acreage. Many of the fields offered already are producing, and not much exploration is required to bring additional production online. By contrast, the first round was a pure exploration round, with companies having to do everything, starting with seismic surveys. Some companies might be willing to invest a little more, but evaluation work has already been conducted for many of the fields, meaning that companies already know where to drill and at what depth, said Canales.
Other companies went for a regional approach in bidding. Canada-based Renaissance Oil Corp., which acquired three fields in southern Mexico, has tried to develop somewhat of a production niche in its approach to Mexico. One Mexican company, Strata Campos Maduros, focused on acquiring acreage in the Burgos area, while another company, Geo Estratos S.A., focused on acquiring acreage in northern Mexico. These companies were very aggressive in getting fields where they could drive some economies of scale, Canales noted. Big winners in the bidding round also include Mexican companies Perseus, Lifting, Canamex, Diavaz, Roma, and Diarqco, said Alvarez.
Strong interest in the bidding round can also be attributed to the fact that the Minimum Work Program in the Mexican license contract is based on work units assigned to specific Petroleum Activities, said Canales. The scheme assigns a minimum level of investment by linking a fixed amount of units per Petroleum Activity to the average price of oil per barrel. Therefore, the minimum investment is directly proportional to the price per barrel for a specific period; while the work units will remain constant, as the price per barrel increases, the minimum investment will also increase. The Minimum Work Program incentivizes contractors to allocate resources into specific Petroleum Activities like drilling Wells and obtaining/processing seismic or G&G information.
At this time, given the current oil prices, the investment required under the Minimum Work Program is the lowest it will be for these specific contracts, said Canales. Many companies' bids increased the Minimum Work Program commitments all the way up to 100 percent because they can incur those expenditures, given low oil prices. Companies also are looking to take advantage of the availability of rigs and equipment and the big discounts that service companies have taken to just stay afloat.
Alvarez noted that all of the areas have at least two bidders in case one decides not to move forward with a contract. Most of the over-royalties offered on top of top of regular royalty on gross revenue landed between 30 percent and 60 percent, higher than the minimums set of zero to 10 percent, Alvarez noted. One participant even offered 85 percent, plus a 7.5 percent royalty on gross. While high royalties are good, in some cases, they seem too high to sustain. Some bidders may not sign the contract, and second places will step up.
The minimum terms were favorable because the fields were marginal, said Francisco J. Monaldi, fellow in Latin American Energy Policy and adjunct professor of energy economics at Rice University, in a statement to Rigzone. But the fact that many bidders offered very high government takes means that they will not make with these deals. Monaldi noted that the peak production potential for all 25 fields is small, below 77 thousands of barrels of oil per day.
1
2
View Full Article
Generated by readers, the comments included herein do not reflect the views and opinions of Rigzone. All comments are subject to editorial review. Off-topic, inappropriate or insulting comments will be removed.