What I Learned: HR Professionals, Recruiters Reflect Back on 2015
by Valerie Jones
|
Rigzone Staff
|
Thursday, December 24, 2015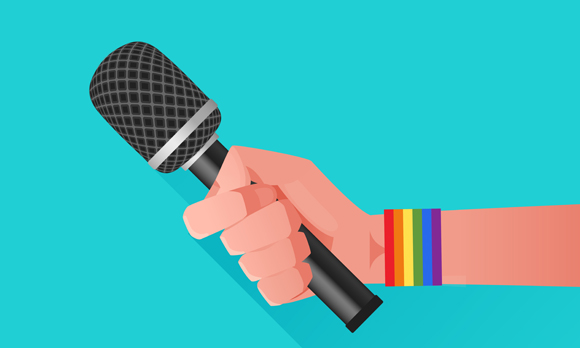 Rigzone speaks with oil, gas recruiters and HR professionals to see what they learned during a turbulent 2015.
This year was nothing short of stressful for oil and gas professionals and companies alike. The sharp decline in oil prices that began in late 2014 caused by oversupply created a catastrophic 2015 for the oil and gas industry as capital expenditures (CAPEX) were slashed, workforce reductions were implemented and companies filed for bankruptcy.
HR professionals in oil and gas were tasked with managing employees during these turbulent times, attempting to handle layoffs with sensitivity and addressing the present workforce challenges and those that lie ahead.
Rigzone reached out to several HR professionals and recruiters and asked them to share what they learned this year as it relates to the low-price oil environment. Here are their responses:
Melinda Barton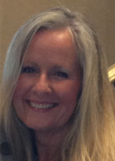 Melinda S. Barton, President, LT Global Staffing, Inc.
There's more pressure to source jobs, recruit jobs and do so while remaining on target within companies' financial budgets.
We have to transform our focus and company models to be more flexible with the current instability and volatility of the market, meaning making changes to better market candidates at reduced costs in order to help our clients still get the services they are used to for their current budget.
We have to develop strategies and be ahead of the curve – being prepared with skilled, vetted, reliable candidates who are ready to work when things pick back up.
Work smarter! Despite the downturn, you have to stay out there and keep in touch with clients and candidates.
Be innovative. Come up with solutions to help your clients retain as many employees as possible.
Be forward-thinking. Form a balanced strategy with short-term actions to fill immediate needs while working and planning for the upturn that will come once demand exceeds supply. We will be the ones they want as things pick back up.
Network, stay positive and know this industry is cyclical and will bounce back – be ready!
Chris Crawford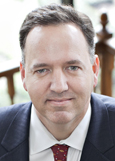 Chris Crawford, President, Longnecker & Associates
This is a cyclical business and a couple of takeaways for me are: when it seems like prices are high and the supply and demand of labor is in a shortage, it's a good time to plan for the next cycle. I think some companies did this, but most companies did not. They are listening to analyst expectations and didn't foresee the major drop and didn't have the balance sheet to withstand it. They've had to make some major adjustments and it's caused a bit of a panic. From our standpoint of compensation, it couldn't be a better time to receive long-term compensation in an energy company now or as an investment company, to invest in energy stocks. Whether you're an employee, manager or investor, now's a good time. You just have to have a long-term view.
Keyshala Petitt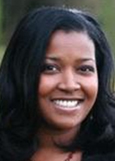 Keyshala Petitt, Talent Development, Fluor
Resources are scarce in a downturn. This can be especially trying for HR departments because we are an overhead cost and are often the first place organizations look to when making cuts. However, I've found this to be a real opportunity for innovative ideas to gain traction and exposure that wouldn't be possible when times are good. For example, I created a year-long learning and development program complete with elements of gamification, resident instructors and a customizable curriculum – that cost our projects under $1,000 to implement! The demand for this program is taking off and I attribute that directly to the cost-sensitive environment of a downturn. Problems really can be opportunities if we're creative.
Dane Hayton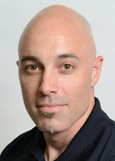 Dane Hayton, Senior Recruiter, Talent Attraction – USA, Tenaris
The current downturn in the industry has allowed me to slow down, take a big sigh and evaluate current policies and procedures that can be improved as well as looking at putting new measures in place so I will be prepared when the market turns back around. This has been a time to truly analyze, streamline and optimize the way we work in recruiting as well as launch new programs such as a military recruitment program for the company. Having the time to put the program in place is something that we would not have had time to do if the market was going a million miles an hour.
Susan Power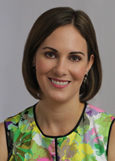 Susan Power, Owner and CEO, Higher Talent
The oil and gas downturn reinforced the importance of taking advantage of contingent staffing and outsourcing non-core capabilities, which can result in increased workplace productivity and reduced overhead. 2015 has seen such a wave of terminations and high spend on transition planning for many impacted organizations that when the price of oil goes up again, I hope organizations learn their lesson and get on board with the trend of using temporary, contingent talent and engaging a greater number of freelancers and contractors. It is smart business to outsource non-core capabilities such as information technology, website design, marketing and human resources. There are large severance costs associated with terminations of staff, and it is smarter business to engage resources, as needed, to match supply to demand. Freelancers provide this flexibility and are often subject matter experts in their fields. My hope for 2016 is that organizations learn from the hard lessons from the downturn, start working smarter, not harder, and slowly build up their teams with a focus on productivity and outsourcing.
Mark Charman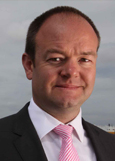 Mark Charman, CEO, Faststream Recruitment Group
Most companies have moved from being in a state of shock, to acceptance that this is for the foreseeable future the "new world" of oil and gas and are reshaping their businesses accordingly.
Some companies are in round two of reshaping as they realize that [the current price environment] is here to stay.
Some companies have cut too hard and are re-hiring people they laid off on contract – not all of these people want to go back! We are seeing people use this as an opportunity to leave the industry.
The majority of the people we are seeing come into the market fall into two broad camps: the very senior and those who are "closer to the oil" such as drillers, roustabouts etc.
There are still some companies hiring; even companies that are laying off are still hiring discreetly and very selectively.
We are seeing global mobility of candidates increasing. Candidates who previously would not consider a move overseas are now chasing hard for international opportunities. The advert response to some of our current overseas campaigns is huge.
Some [experience] like LNG is still very much in demand and hard to find. Good workers with LNG experience are being "bear hugged" by their employers to stay put.
In Houston, we see lots of upstream candidates trying to transition to midstream projects, often without success.
The watchword of 2016 is going to be "change." For many companies, 2016 will get harder and we may see further layoffs, but for others who have adjusted more quickly to the new world of oil and gas it will be more like "this is the way it is now" and we will see some selective hiring.
Generated by readers, the comments included herein do not reflect the views and opinions of Rigzone. All comments are subject to editorial review. Off-topic, inappropriate or insulting comments will be removed.