Digital Twins Could Offer Greater Insight for Oil, Gas Assets
|
Friday, December 11, 2015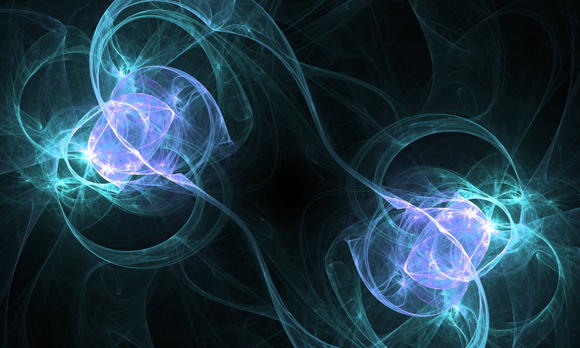 The Digital Twin concept can aid oil and gas companies in better assessing and optimizing assets, industry officials say.
The concept of the Digital Twin is not new. Defined as a digital replica of a particular asset or groups of assets, a Digital Twin offers an abstraction of a real asset that can be stress tested under a variety of real or imagined conditions.
What is new is the juxtaposition of simulation software and object-oriented data representations, and the emerging application of the Digital Twin concept to the oil and gas and other industries, industry officials told Rigzone.
The concept of Digital Twins was first introduced by Michael Grieves at the University of Michigan in 2003 through Grieves' Executive Course on Product Lifecycle Management. The Digital Twin concept came from the desire to better articulate the power of information and data around assets, taking all information available on a piece of equipment or asset and then applying higher level analysis to them, said David Bell, GE Digital's industry project manager for oil and gas, in an interview with Rigzone.
David Bell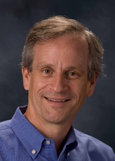 Senior Product Manager for Oil & Gas, GE Digital
A Digital Twin is typically based on an asset or collection of assets working together, George Danner, CEO of Houston-based Business Laboratories, who has spent more than 20 years working with oil and gas companies to model and simulate oilfields.
Danner has seen the Digital Twin concept grow in popularity in oil and gas because of the industry's use of large pieces of highly instrumented equipment. This use of this type of equipment provides fertile ground for getting value from the software analogs to physical devices, machines and networks that underpins the Digital Twin idea.
The oil and gas industry's ongoing effort to optimize production from unconventional wells – plus the focus on greater productivity with fewer wells in the current oil market downturn – is also sparking interest in the Digital Twin concept, Bell told Rigzone.
A Digital Twin contains information such as a piece of equipment or asset, including its physical description, instrumentation, data and history. A Digital Twin can be created for assets ranging from a well to a piece of equipment to an entire oilfield, said Bell. For example, a subsea system could have a Digital Twin via a simulation model of a subsea system's components, including the blowout preventer, tiebacks, risers, manifolds, umbilicals and moorings. One could pool some Digital Twins as components in a supply chain model, but the act of modeling a supply chain is a different idea altogether, said Danner.
According to GE, Digital Twin is "an umbrella concept" that encompasses the different means of having digital information to optimize the life and performance of an asset using different methods, said Bell. Digital Twin is not just one thing, or about one product, Bell added, but rather a way of talking about different perspectives or information. For example, 3D could be one aspect or component of representation that could fall under the idea of the Digital Twin as a broad concept, said Bell. The physical structure of an asset might be saved in one type of form or system, while historical trend data gathered from systems could be stored or represented in another system. The aspect would be work records or history that reside in an SAP system.
What's pulled these aspects together is the overlay software and integration technology that allows all the information to be combined for analysis. These technologies would include Big Data and Internet of Things technologies, said Bell, who started his career as one of the early leaders of SmartSignal, a company involved in the development of remote monitoring technology. SmartSignal was acquired by GE Intelligent Platforms in 2011.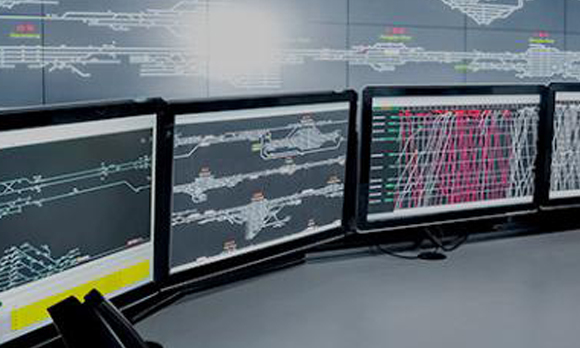 The digital twin is tailored to individual assets so analytics are continually improved and refined based on new observations and a complete history of its operation.
In oil and gas, the Digital Twin concept can help companies detect early signs of equipment failure or degeneration so they can move from reacting and responding to a failure to being proactive, planning and implementing maintenance corrective action at a much lower cost, Bell said. Another area that's been active for a long time in oil and gas – and falls under the Digital Twin umbrella – is geophysical modelling.
GE told Rigzone that industry connectivity and machine intelligence are advanced enough for Digital Twins' large-scale advantages to be demonstrated. As pilots get deployed and results come in, interest in the technique is bound to increase. Bell said GE is seeing in industry at this point, especially oil and gas, is the instrumentation and data collection matured enough to allow for analytic technologies and modelling within the Digital Twin concept. Bell said he believes this is why the Digital Twin is coming up more in discussions.
For example, CAD [computer aided design] 3D models are rich and accurate digital representations that can be used to ensure different parts fit together both strategically and dynamically.
"Drilling and extracting simulations can determine whether virtual designs can actually be built using the machines available," GE said. "Last but not least, real-time data feeds from sensors in a physical operating asset are now used to know the exact state and condition of an operating-asset product, no matter where it is in the world."
1
2
3
View Full Article
Generated by readers, the comments included herein do not reflect the views and opinions of Rigzone. All comments are subject to editorial review. Off-topic, inappropriate or insulting comments will be removed.