Digital Twins Could Offer Greater Insight for Oil, Gas Assets
|
Friday, December 11, 2015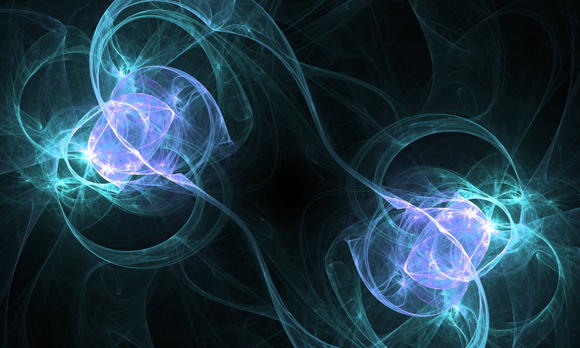 The Digital Twin concept can aid oil and gas companies in better assessing and optimizing assets, industry officials say.
The concept of the Digital Twin is not new. Defined as a digital replica of a particular asset or groups of assets, a Digital Twin offers an abstraction of a real asset that can be stress tested under a variety of real or imagined conditions.
What is new is the juxtaposition of simulation software and object-oriented data representations, and the emerging application of the Digital Twin concept to the oil and gas and other industries, industry officials told Rigzone.
The concept of Digital Twins was first introduced by Michael Grieves at the University of Michigan in 2003 through Grieves' Executive Course on Product Lifecycle Management. The Digital Twin concept came from the desire to better articulate the power of information and data around assets, taking all information available on a piece of equipment or asset and then applying higher level analysis to them, said David Bell, GE Digital's industry project manager for oil and gas, in an interview with Rigzone.
David Bell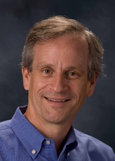 Senior Product Manager for Oil & Gas, GE Digital
A Digital Twin is typically based on an asset or collection of assets working together, George Danner, CEO of Houston-based Business Laboratories, who has spent more than 20 years working with oil and gas companies to model and simulate oilfields.
Danner has seen the Digital Twin concept grow in popularity in oil and gas because of the industry's use of large pieces of highly instrumented equipment. This use of this type of equipment provides fertile ground for getting value from the software analogs to physical devices, machines and networks that underpins the Digital Twin idea.
The oil and gas industry's ongoing effort to optimize production from unconventional wells – plus the focus on greater productivity with fewer wells in the current oil market downturn – is also sparking interest in the Digital Twin concept, Bell told Rigzone.
A Digital Twin contains information such as a piece of equipment or asset, including its physical description, instrumentation, data and history. A Digital Twin can be created for assets ranging from a well to a piece of equipment to an entire oilfield, said Bell. For example, a subsea system could have a Digital Twin via a simulation model of a subsea system's components, including the blowout preventer, tiebacks, risers, manifolds, umbilicals and moorings. One could pool some Digital Twins as components in a supply chain model, but the act of modeling a supply chain is a different idea altogether, said Danner.
According to GE, Digital Twin is "an umbrella concept" that encompasses the different means of having digital information to optimize the life and performance of an asset using different methods, said Bell. Digital Twin is not just one thing, or about one product, Bell added, but rather a way of talking about different perspectives or information. For example, 3D could be one aspect or component of representation that could fall under the idea of the Digital Twin as a broad concept, said Bell. The physical structure of an asset might be saved in one type of form or system, while historical trend data gathered from systems could be stored or represented in another system. The aspect would be work records or history that reside in an SAP system.
What's pulled these aspects together is the overlay software and integration technology that allows all the information to be combined for analysis. These technologies would include Big Data and Internet of Things technologies, said Bell, who started his career as one of the early leaders of SmartSignal, a company involved in the development of remote monitoring technology. SmartSignal was acquired by GE Intelligent Platforms in 2011.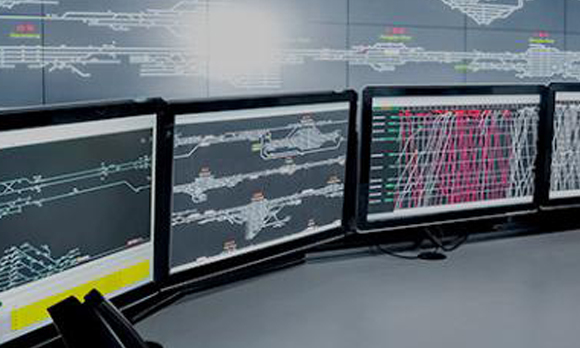 The digital twin is tailored to individual assets so analytics are continually improved and refined based on new observations and a complete history of its operation.
In oil and gas, the Digital Twin concept can help companies detect early signs of equipment failure or degeneration so they can move from reacting and responding to a failure to being proactive, planning and implementing maintenance corrective action at a much lower cost, Bell said. Another area that's been active for a long time in oil and gas – and falls under the Digital Twin umbrella – is geophysical modelling.
GE told Rigzone that industry connectivity and machine intelligence are advanced enough for Digital Twins' large-scale advantages to be demonstrated. As pilots get deployed and results come in, interest in the technique is bound to increase. Bell said GE is seeing in industry at this point, especially oil and gas, is the instrumentation and data collection matured enough to allow for analytic technologies and modelling within the Digital Twin concept. Bell said he believes this is why the Digital Twin is coming up more in discussions.
For example, CAD [computer aided design] 3D models are rich and accurate digital representations that can be used to ensure different parts fit together both strategically and dynamically.
"Drilling and extracting simulations can determine whether virtual designs can actually be built using the machines available," GE said. "Last but not least, real-time data feeds from sensors in a physical operating asset are now used to know the exact state and condition of an operating-asset product, no matter where it is in the world."
"The real advantage of the Digital Twin, however, materializes when all aspects, from design to real-time data feed, are brought together to optimize over the lifetime of the asset," GE said.
An accurate digital description of a physical asset, for example, does not just cut prototyping or construction costs, it also makes predicting failure simpler once real-time data is fed into the model, thus reducing both maintenance costs and downtime.
"It's a pretty natural progression that we've seen across a lot of industries," said Bell. "It just takes time for all the elements to come together."
The real advantage of the Digital Twin, however, materializes when all aspects, from design to real-time data feed, are brought together to optimize over the lifetime of the asset, GE said. An accurate digital description of a physical asset, for example, does not just cut prototyping or construction costs, it also makes predicting failure simpler once real-time data is fed into the model, thus reducing both maintenance costs and downtime.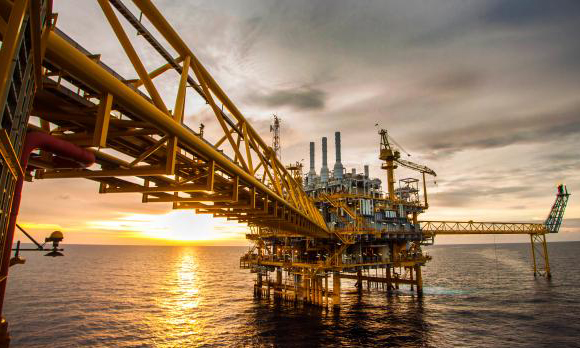 Any asset, in any location can be optimized using a complete data model of the asset – the digital twin.
Turning a Company Into a Mathematical Laboratory
Danner's business takes companies and turns them into a mathematical laboratory in which all sorts of questions can be asked. Companies can test pricing levels, logistics challenges, even potential safety hazards. A digital twin allows for numerous plausible futures and their impact on an asset to be considered.
"Humans can't consider 10,000 plausible futures, but a digital twin could easily do that," said Danner.
A digital twin allows for a considerable amount of curated data to be placed in an organized format. The digital twin will have the knowledge about the original asset's self and its own history. For example, a digital twin of your teenage son's car could let you know what his average and peak speeds were when he drove the night before, Danner said.
Danner's company recently worked with a refiner to help the company understand the impact that shifting commodity prices and government regulations such as the possibility of crude oil exports would have on three of its refineries. The company's work with the refiner revealed holes in their strategy, and helped them identify options to put into practice if certain conditions arose.
To create digital twins for simulation models, the company has taken a 3D game engine and used it to develop simulations. In the case of a drilling rig, a mathematical model of the rig itself – which shows the conversion of inputs and outputs – would be combined with a realistic visualization of the rig in operation. For the latter, 3D "fly through" visualizations with animation elements – aka the gaming engine – are considered state of the art at the moment.
George Danner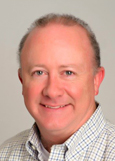 CEO, Business Laboratories
"I love my job," Danner said. "I get paid to build and play with video games."
Representing a particular asset such as a well or an entire plant can be done through a spreadsheets, but spreadsheets have huge limitations. A true digital twin has many, many more features, and may have at its heart a more sophisticated mathematical model.
The Importance of Practice
Danner's experience working with professional sports teams showed him how seriously professional sports teams take practice and game preparation. The Digital Twin concept can allow oil and gas companies to practice asset operations before operations begin in real life. For example, someone could essentially fly a company, just like a pilot does in management flight simulators.
"In corporate life, we don't practice," said Danner. "It's just like the ball lands in our lap and we just go with it. The notion of the digital twin is to create simulation models that actually role play events that haven't happened."
Danner said he would like to see more corporations have a more forward thinking attitude. With the simulation tools available to build Digital Twins, "we don't have excuses anymore."
Danner believes that the technology is disruptive, and could allow a modern oil company to operate at one-tenth of the cost involved today. While the Digital Twin concept is being applied to existing facilities, another value proposition is the creation of Digital Twins where the physical half of the equation does not exist, or using feedback from digital twins for existing facilities to plan new ones.
"You can use the digital side to hone the design, then once the physical side is in place, it is an easy matter to reintegrate the two," Danner commented.
Besides oil and gas, the Digital Twin concept is being applied to heavy-process type industries such as chemicals and downstream process, in commercial power generation, and in aviation, Bell told Rigzone.
AviationWeek reported in January 2015 that the U.S. Air Force would experiment with creating and carrying digital system models through the entire life cycle of a program to bring costs and risks under control and reverse its reliance on industry for technical understanding of the systems it acquires.
The application of the Digital Twin concept also is being applied to other areas. In a 2014 Business Insider article, John Smart, futurist and founder of the Acceleration Studies Foundation, proposed the idea that every person could one day have a "Digital Twin" – an online version of people that will make decisions for them.
Generated by readers, the comments included herein do not reflect the views and opinions of Rigzone. All comments are subject to editorial review. Off-topic, inappropriate or insulting comments will be removed.