Supply Chain Professionals Need to Be Transformational Change Agents
by Karen Boman
|
Rigzone Staff
|
Thursday, December 10, 2015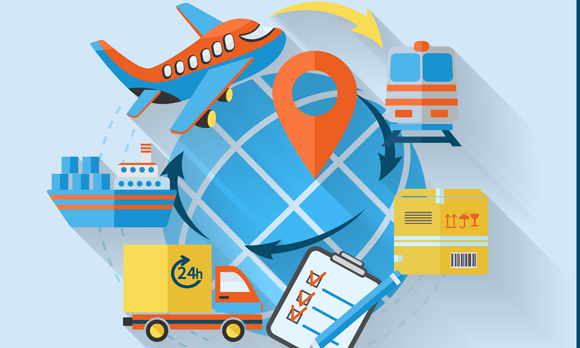 Supply chain professionals shouldn't be afraid to question long-held ideas and practices about supply chain procurement, an official with Hess says.
Evelyn MacLean-Quick's long and diverse career in oil and gas – including a decade in fabrication and construction in northern Scotland, then later in a role interfacing with a procurement team – has made her an advocate of going to gemba, a Lean methodology term that means 'go see for yourself', or go to where the work gets done.
Going to the site of where work gets done is the best way to get new ideas to make oil and gas supply chains more efficient, said MacLean-Quick, VP of strategic sourcing for global supply chain at Hess Corp,. during a Dec. 1 presentation at the Energy Conference Network's Oil and Gas Supply Chain Conference in Houston.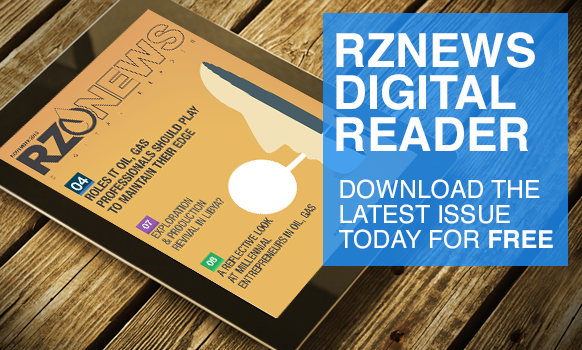 Her experience working across all business segments of oil and gas supply chain, including exploration, drilling, production and decommissioning, has taken her all over the world, and allowed her to view the industry through the lens of a service company and an operator, said MacLean-Quick. She has found that the supply chain challenges of service companies and operators are not that different. Today, she finds herself using lessons learned to lead teams through opportunity, change and challenge.
"Through the years, I've seen supply chain evolve as a function and a profession," said MacLean-Quick. "One minute, supply chains are asset-based and decentralized; the next, it's centralized. At times, oil and gas has invested in developing supply chain talent, and at other times has cut back. I've seen commitment to SRM [supplier relationship management], and collaboration does get air time now and again, which is more pronounced during a downcycle or after a major event."
Supply chain professionals have lived through the dot.coms, the strategic sourcing eras, e-commerce in various forms, ERP transformation, and through anti-bribery and corruption due diligence, just to mention a few trends. Change is a constant in the segment; MacLean-Quick wonders if some change has happened too hastily before the benefits of the previous change have been realized.
"Based on my experience, to get a seat at table, we need to become a recognized business partner that delivers on a sustained basis," said MacLean-Quick. "We also need to adopt the language of business, since the supply chain speak can be divisive."
Over the years, MacLean-Quick has come to the conclusion that senior supply chain professionals need to be transformational change agents to meet the challenges of the business today. She can see the role further evolving to one of a supply chain entrepreneurship – one that is nimble and focused on solutions for tomorrow – to prepare the oil and gas industry for recovery.
The essence of supply chain's evolving role is the harnessing of Big Data to enhance safety and productivity against the backdrop of supplier collaboration and accountability, said MacLean-Quick. How industry interfaces externally in market has a direct bearing on how the industry and companies are perceived. Supply chain providers need to look at their training plans and determine if the curricula is sufficient not only today, but to meet the needs of the complex network of stakeholders that is becoming common.
One of the greatest mistakes that supply chain professionals make again and again – particularly in a downturn – is the quest for the first cost result without taking the big picture into consideration. While the task would be complicated, the oil and gas supply chain industry needs to build models that cater to total cost.
"Something cheap may have a short shelf life. In contrast, high costs of premium goods and services aren't always justified," said MacLean-Quick. "The big brand name isn't always better."
Another challenge she sees is the tension between building an organization around categories and valuing importance of integration. MacLean-Quick, who spent a good deal of time in drilling, said that well represents a supply chain in itself with multiple categories – from drilling to cementing to logging – that could involve multiple teams within an organization. Therefore, it's important to select leaders with capabilities of driving integration and alignment.
"Unconventionals drive a high volume of activity, while deepwater is a longer wavelength," said MacLean-Quick. "Our strategies meet the needs of both."
MacLean-Quick believes that co-creation of strategies between business divisions and supply chains and as much cross-functional collaboration are needed to not only bring the best ideas to the surface, but deepens pride and ownership. Supplier relations are also critical, not only in current downturn, but always.
Hess was very thoughtful in its approach earlier this year when it began looking to drive down costs, MacLean-Quick said. The company started with a meeting of the minds led by Hess COO Greg Hill, and adopted the LEAN management approach, which involves standard work, balanced metrics and the concept of an army of problems solvers. That army of problem solvers should not be restricted to inside a company.
1
2
View Full Article
Generated by readers, the comments included herein do not reflect the views and opinions of Rigzone. All comments are subject to editorial review. Off-topic, inappropriate or insulting comments will be removed.
RELATED COMPANIES