Global E&P Spending to Continue to Fall; Possible Recovery Seen Late 2016
by Karen Boman
|
Rigzone Staff
|
Tuesday, December 08, 2015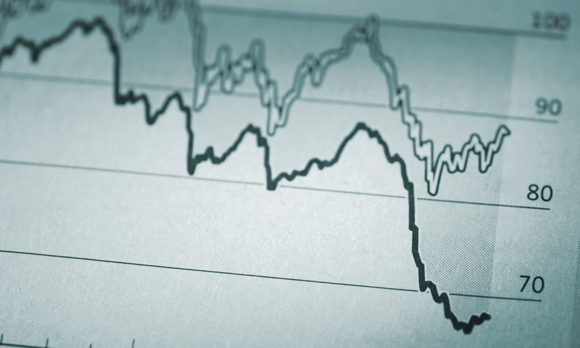 Global E&P spending is expected to continue declining in 2016, but spending growth could resume in late 2016, according to Evercore ISI's spending survey.
Global exploration and production (E&P) spending – which declined by 20 percent in 2015 – will fall another 11 percent in 2016, marking the first consecutive annual decline since the mid-1980s, according to Evercore ISI's "Global 2016 E&P Spending Outlook: An Industry Mired in Recession."
The downturn dominated the industry in 2015 as depressed commodity prices forced an impromptu overhaul of the entire business, resulting in significant declines to upstream spending and a profoundly deleterious impact to oilfield services, equipment and drilling companies, said Evercore ISI Senior Managing Director and Partner James C. West in a Dec. 8 webinar.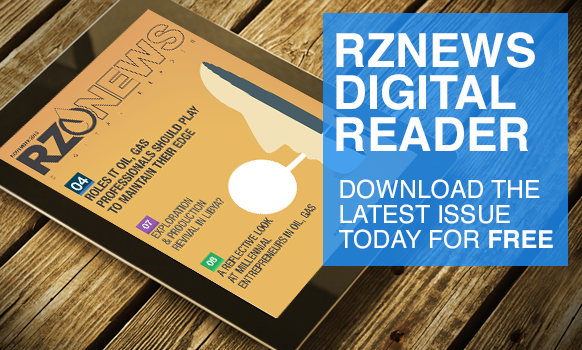 However, Evercore ISI believes that the oil and gas industry will resume growth in late 2016, with 12 percent growth expected in 2017 and 18 percent in 2018. Evercore ISI expects North America to rebound first with the strongest recovery, following by international markets, and then finally, offshore.
"We continue to believe current spending levels as well as oil prices are unsustainable and the longer spending remains subdued, the stronger and longer the coming upcycle will be," West said. "It's a cycle like the others, and it always looks the worst at the bottom of the CAPEX [capital expenditures] cycle which we are approaching; once we have visibility on this capital spending bottom, the recovery comes into view."
Not surprisingly, low oil prices was the primary determining factor for 2016 budgeting decisions among the 300 oil and gas companies surveyed. Seventy-four percent of surveyed companies said oil prices were the key determinant for 2016 budgets. Fifty-nine percent of survey respondents cited cash flow as the key to determining 2016 budgets, and 54 percent of survey respondents cited natural gas prices as the primary factor in determining 2016 spending plans.
Only 35 percent of respondents cited capital availability as the main driver in determining 2016 budgets, down from 60 percent in 2015. This is likely a byproduct of a less draconian fall redetermination cycle than expected and a more disciplined approach to spending.
Twenty-two percent of companies expect to spend above cash flow in 2016, compared with 45 percent in 2015 and 47 percent in 2014. While 55 percent of respondents spent in line with cash flows in 2015, 78 percent expect to be cash neutral in 2016.
North America is expected to again lead the spending decline next year, falling nearly 20 percent versus an 8 percent decline expected internationally, West said. North American capital spending fell by 34 percent in 2015.
"Following a severe 43 percent decline, Canada could test recent troughs established during the 2008/2009 financial crisis," said West. "Spending in the United States held up marginally better, but is set to fall another 20 percent to less than $100 billion."
E&P Liquidity 'Not As Bad As Initially Feared'
West noted that E&P liquidity was not as bad as initially feared. Some forecasts expected the fall redetermination season could see facilities cut by 35 percent to 40 percent, but the average reduction was closer to the mid-teens. Relative to fourth quarter 2014, Evercore ISI found liquidity for 73 E&P companies – including North American independents, international oil companies and international E&Ps – has only fallen by a "surprisingly low" 5 percent, likely a function of a busy year of asset sales and capital raises within the industry.
With banks using their own price decks – which never got revised up at the peak and are unlikely to fully reflect the trough, Evercore ISI has seen credit facilities decline by only 6 percent, based on 44 U.S., Canadian, and international E&Ps. Half of the companies also saw their borrowing bases either reconfirmed or raised, with borrowing bases down by 16 percent on aggregate for the remaining 22 companies who did see their facilities downsize.
"Looking out to spring 2016, we believe redeterminations will be less impactful than they were in the fall as pricing decks already reflect lower commodity assumptions," West noted.
Evercore partially attributed the resiliency of North America shale production to the effect of hedges, but this trend will subside substantially next year as hedges roll off with only 24 percent of production is hedged compared to 41 percent this year, said West.
Exploration activity also will continue to be sharply curtailed, with only 14 percent of survey respondents planning to increase their exploration spending. Forty-six percent of companies surveyed scaled back exploration in 2015, and 52 percent will do so in 2016. The decline in exploration activity will continue to pressure seismic companies, West noted.
1
2
View Full Article
Generated by readers, the comments included herein do not reflect the views and opinions of Rigzone. All comments are subject to editorial review. Off-topic, inappropriate or insulting comments will be removed.