OPEC Calls an Audible, And Passes on Production Action
|
Monday, December 07, 2015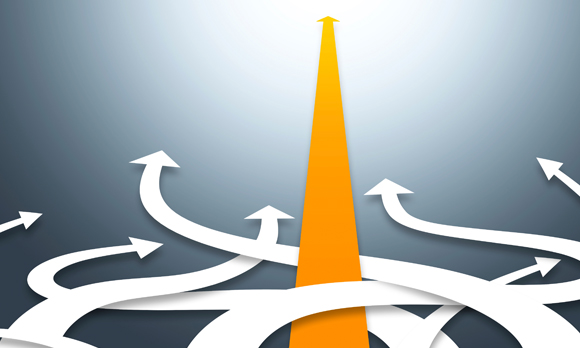 Cartel leaders state the obvious on current production, but leave possibility open for unprecedented January meeting.
Concluding the highly anticipated 168th meeting of the Organization of Petroleum Exporting Countries (OPEC), the group took the bold move of essentially doing nothing.
The group, headed by newly named president, Nigerian Oil Minister Emmanuel Ibe Kachikwu, instead released a news statement that had reporters, analysts and just about everyone else interested in the oil industry scratching their heads.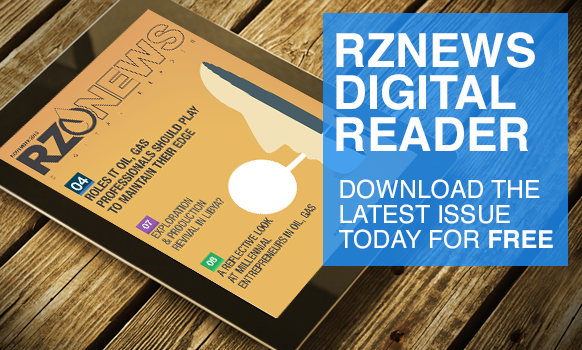 In the carefully word release, or "vaguely worded communique" as described by Wood Mackenzie, OPEC said that after reviewing the oil market outlook for 2015 and its projections for 2016, the group had noticed global economic growth is 3.1 percent for the current year and expected to grow to 3.4 percent next year.
And, despite analysts at Raymond James' assertion they didn't have any spies in Vienna, they said in a Dec. 4 note before the OPEC statement that they'd be willing to go out on a limb and predict that nothing of significance would come out of the meeting.
OPEC didn't disappoint.
"In terms of supply and demand, it was noted that non-OPEC supply is expected to contract in 2016, while global demand is anticipated to expand again by 1.3 [million barrels per day] … Emphasizing its commitment to ensuring a long-term stable and balanced oil market for both producers and consumers the [conference] agreed that [member countries] should continue to closely monitor developments in the coming months," the group of oil ministers said in a statement, concluding the Dec. 4 meeting.
OPEC went for the no-surprise, surprise. Still, it made for early drama as speculation ran wild about where exactly OPEC would cut, increase or even oblige the market.
By far the largest OPEC producer, Saudi Arabia has made it clear during the last year that it will not cut its output unless other producers such as Iran, Iraq, and Russia also reduce theirs. Leading up to the Dec. 4 meeting, Iran was adamant it wouldn't cut its own production until sanctions against it are lifted and it returns to its 4 million barrels of oil per day (MMbopd). Russia and Iraq have been equally uncompromising.
"While it is taking longer than expected and prices are falling more than OPEC may have hoped, the group is going to continue its policy of seeking market share and letting the oil price sort out the winners and losers," WoodMac said.
Kachikwu acknowledged the production ceiling is parallel to current output – about 31.2 MMbopd. As WoodMac noted, OPEC's official 30 MMbopd ceiling has held for several years, and no individual quotas currently restrict OPEC nations.
"The group is apparently ratifying current output levels, rather vaguely," WoodMac said in its post-OPEC report.
OPEC chief Kachikwu acknowledged the uncertainty about Iran's production during 2016 as a key driver for the decision not to change anything at this meeting. However, he did indicate an additional meeting could occur before the formal June 2 meeting to consider a new production ceiling.
Resetting the Bar
Skip York, vice president of integrated energy at WoodMac, told Rigzone that the net effect of what OPEC's done is reset the bar to reality – one in which 31.5 MMbopd might as well be the quota.
"We're in a $40 world when they're producing 31.5 MMbopd, and now they've said, 'We're going to allow ourselves to produce it'. And the market is coming back and saying, 'Well, they didn't actually change anything in terms of the fundamentals.'"
The key question now, York said, is as the world moves forward to June, what's going to happen to that crude production number.
As York pointed out, there are two opposing crude among the OPEC nations: those advocating for a production cut, Iran, Iraq, Venezuela and Nigeria; and those for whom the status quo is working, which would be the Gulf States of Saudi Arabia, the United Arab Emirates (UAE) and Qatar – which complicates things.
The differences between Iran and Saudi Arabia are deeper than the crude reserves each possesses. They are regional rivals with sectarian differences. York noted the Iranians are largely Shiite and the Saudis are mostly Sunni. Consequently, friction exists between the two regardless of the oil market. In a low price environment, it's even more difficult for them to collaborate.
"But the reality is the vast majority of the excess capacity is held by Saudi Arabia, so the decision to cut is really a decision that's going to be made by Saudi Arabia," York said. "And since the decision has to be unanimous, that's what this whole thing pivots to. We think the Saudis will hold, not because every OPEC country is suffering in this low oil price environment [and] they're just not generating enough export revenue to cover their budgets – Saudi Arabia is no different."
Lower for Much Longer
York asserts that the inaction by OPEC doesn't change much for North American companies in the near term.
"They were going into their 2016 budgets planning for a pretty bearish world where they can say, 'We've got a budget that where we can survive at the price today," he said. "This is just another data point that allows to say why they were worried."
However, with oil prices stuck in the low $40s – and often enough, slipping below that threshold – what happens in 2016 becomes increasingly important, not just for the next couple of years, but for the next decade.
"The longer prices stay low, the harder it's going to be for companies to make the big capital project commitments that need to be made for this market to balance itself in the future. We don't need those big projects this year or next year, but when you get toward the end of the decade, we're going to need those big projects if we're going to keep the market well-supplied. Lower prices make it harder to make that commitment," York said.
The key is how fast – or even, whether – the market rebalances in the second half of next year. If the market delivers price signals that those high-dollar project commitments can be made, they could be on-stream by the early part of the next decade.
Nevertheless, York said he doesn't view this one OPEC meeting is the game-changer. Rather, it could be that the rebalance is beginning.
"It's going to be important to watch the non-OPEC supply number. We think it's going to slow down, go flat and turn negative next year. Is that the pattern that we [will be] seeing? If it is, the market is heading toward rebalance," he said, "If we get surprised on the non-OPEC supply side [in 2016] like we did this year, and we get surprised on the strong side of non-OPEC supply next year, then we could be in this for a lot longer than the next couple of years because it's just going to take that much longer to unwind everything."
Fix from Financial Stress
Commodities researchers at Goldman Sachs had actually forecast OPEC crude production modestly above current output, reaching 31.8 MMbopd, with a summer peak at 32 MMbopd. That Dec. 4 report calculation is based on Goldman's expectation of moderate core OPEC growth; Iraq dipping below current levels; and timid growth in Iraq.
Goldman said it could be the fourth quarter of 2016 when the global oil market begins to rebalance. Their theory is based on the following: the high point for the starting surplus; resilient non-OPEC supply; and slightly weaker demand.
"Importantly, our forecast for a late 2016 rebalancing is predicated on a .5 MMbopd decline in the Lower 48 production, which we believe is not yet on track at the current U.S. oil rig count," they said. "For now, our price forecast reflects our belief that 'financial stress' can solve the current market imbalance by gradually reducing excess supply capacity as demand recovers."
Generated by readers, the comments included herein do not reflect the views and opinions of Rigzone. All comments are subject to editorial review. Off-topic, inappropriate or insulting comments will be removed.