Q&A: The Society of Petroleum Engineers' Tel Aviv Branch
by Jon Mainwaring
|
Rigzone Staff
|
Friday, December 04, 2015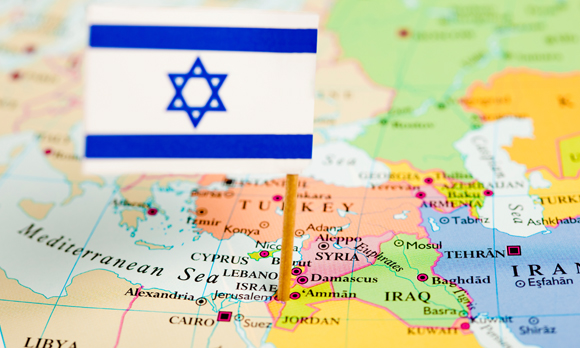 Rigzone talks to Aviad Levinter, a Baker Hughes field engineer and founder member of the Tel Aviv Section of the Society of Petroleum Engineers, about the organization's plans in Israel.
Tel Aviv recently hosted Israel's second international oil and gas conference, UOG 2015, at which a range of subjects were discussed, from the apparent imminent ending of an antitrust dispute concerning the country's offshore Tamar and Leviathan offshore natural gas fields to how Israel can develop the workforce it needs to develop these fields.
Here, Rigzone talks to Aviad Levinter – a Baker Hughes field engineer who serves as membership chairman at the Society of Petroleum Engineers' Tel Aviv Section about how the SPE can play a role in the development of the Israeli oil and gas industry.
Rigzone: When was the SPE in Tel Aviv established and how many members does it have at the moment?
Levinter: SPE Tel Aviv was established in July 2014. We have currently 31 members in our section and are aiming to grow.
Rigzone: What is the aim of the Tel Aviv branch?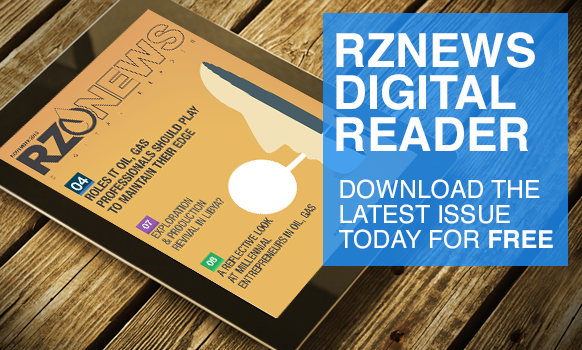 Levinter: SPE Tel Aviv operates under SPE international and aims at collecting, disseminating and exchanging technical knowledge concerning the exploration, development and production of oil and gas resources in Israel, and related technologies for the public benefit. We also provide opportunities for local professionals to enhance their technical and professional competence.
Rigzone: How much oil and gas know-how exists in Israel right now? What upstream specialisms does the country need to import in your view?
Levinter: Israel has a young industry, with very little gained experience in the upstream industry. The workforce relies mostly on foreign expertise. There are university programs for the oil and gas which some of their graduates are filling up different positions within operators or engineering firms. Israel also has an excellent core of geophysicists and Health, Safety and Environment specialists.
Aviad Levinter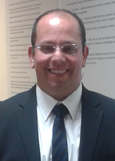 Field Engineer, Baker Hughes
Rigzone: How can the Tel Aviv SPE facilitate the creation of a home-grown oil and gas workforce?
Levinter: There are several things we are trying to do:
Sharing knowledge and experience. SPE international has a great program called DL (Distinguished Lecturer) where experienced professionals are being nominated and share their knowledge and expertise with SPE members through visits to local sections.
Engaging with more activities such as technical workshops to help expand local knowledge content, and to provide a venue for professionals to meet and exchange thoughts and ideas on how to deal with local industry challenges.
Young professionals (YP) – a platform offered by SPE international. All young professionals (under 35) can join this community and have a good place to ask questions or ask for guidance on different topics.
Rigzone: Will you be working with universities and other training establishments in Israel to develop oil and gas engineers for your burgeoning industry?
Levinter: This would be a great path for SPE Tel-Aviv to achieve our goal. There are a couple of universities with Energy programs and we are putting a great deal of effort into working closely with them and assisting students and graduates to get involved in the industry. Overall, we are quite eager to see this collaboration further develop and plan to explore the different possibilities very soon.
Rigzone: How long will it take for Israel to develop a home-grown industry that will be capable of fully developing gas discoveries at Tamar and Leviathan as well as explore for more hydrocarbons in the eastern Mediterranean?
Levinter: Tamar and Leviathan are deepwater wells which require a good experience and that will take some time to build locally. Once some of the current hurdles will be removed it might create a clearer picture regarding that.
Rigzone: How much reliance do you think Israel will have on expat oil and gas professionals in getting these fields developed to a stage where they can produce enough gas for export to other countries?
Levinter: There is not a lot of local knowledge and so expats will play a dominant and significant role in the development of Israel's current gas discoveries
Generated by readers, the comments included herein do not reflect the views and opinions of Rigzone. All comments are subject to editorial review. Off-topic, inappropriate or insulting comments will be removed.