LNG Producers: Investments Needed to Prevent Future Supply Bottleneck
|
Thursday, December 03, 2015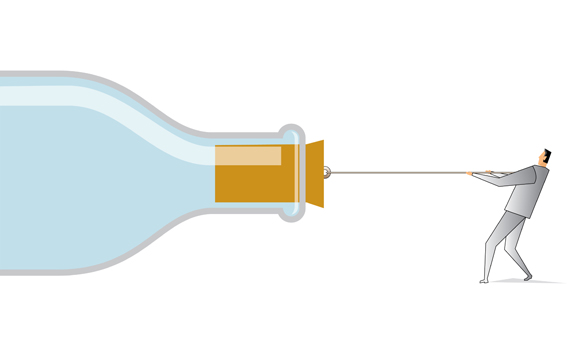 Major gas producers believe that growing global demand for liquefied natural gas necessitates investments in new upstream projects despite the current low prices.
Concern is brewing in the global liquefied natural gas (LNG) industry that low gas prices – resulting from a prolonged slump in the oil markets – could delay sanctions for upstream projects, potentially leading to a supply bottleneck in 2020, panelists told delegates at the Gastech 2015 conference in Singapore in late October.
"When we asked ourselves what will be the impact of lower oil and LNG prices for the next 5 years, the answer might very well be that no new LNG projects are sanctioned," Chevron Corp.'s executive vice president for Gas and Midstream at Chevron Corp. Pierre Breber told the conference.
"But that's not the best outcome for buyers and sellers. Getting that best outcome will require keeping a long term perspective, one that recognizes energy markets are the biggest and most efficient in the world and they can move in both directions," he explained.
Current Market Deters Upstream Gas Investments
Breber's views were in accord with the findings contained in the "Medium Term Gas Market Report" released June 4 by the International Energy Agency (IEA). The agency stated in the report "that lower oil prices will have a major impact on gas upstream and infrastructure investment ... which will unavoidably lead to slower production growth over the medium term."
"If current low prices persist, LNG markets could start tightening substantially by 2020, with demand gradually absorbing the large supply upswing expected over the next 3 years," the IEA said, as supplies commence flowing from the start-up of 7 LNG projects in Australia from 2014 to 2018 and a few in the United States.
The Australian projects include Australia Pacific LNG, Gladstone LNG, Gorgon, Ichthys LNG, Prelude LNG, Queensland Curtis LNG and Wheatstone LNG.
The combination of increased supplies in the near-term as well as low gas prices would deter upstream LNG investments, leading the Paris-based agency to conclude that "new projects … will struggle to get off the ground at current prices."
Such a scenario appeared to be a pre-occupation of a major Middle Eastern LNG producer and exporter, Qatar's RasGas Company Ltd., which owns 7 LNG trains with an overall production capacity of 36.3 million tons per annum.
The company's CEO Hamad Mubarak Al Muhannadi observed that currently LNG "buyers are comfortable with the availability of LNG and have a general wait-and-see attitude towards making new longer term commitments."
However he told Gastech delegates that "if LNG suppliers fail to develop resources required to meet forecasted longer term demand growth at the right time and in the right place, there will be a supply and demand imbalance with longer term implications for LNG prices."
Gas Demand Seen Rising in the Long Term
Despite the downtrend in the petroleum industry, long term gas demand is projected to rise in tandem with expectations of continued economic growth globally. In its World Energy Outlook 2015, released Nov. 10, the IEA projected that worldwide natural gas consumption will increase 47 percent from 2013 to 2040, while production is likely to rise to nearly 183.61 trillion cubic feet (Tcf) – or the equivalent of 5.2 trillion cubic meters (Tcm) – by 2040.
"Globally, I think the LNG industry will remain a growing business for many years … in a greener world with a transition to less carbon emission … LNG is very well-placed because it is the cleanest fossil fuel, far cleaner than oil and coal," Philip Olivier, CEO of Engie Global LNG said in the same Gastech panel discussion.
Olivier's optimism on long term prospects for the global LNG industry was shared by Chevron's Pierre Breber, who elaborated on the benefits of natural gas use because it is "abundant and cleaner burning, economic to produce, scalable, flexible in power generation and increasingly being used in transportation."
1
2
3
View Full Article
Generated by readers, the comments included herein do not reflect the views and opinions of Rigzone. All comments are subject to editorial review. Off-topic, inappropriate or insulting comments will be removed.