The World's Millennial Energy Entrepreneurs, continued
by Valerie Jones
|
Rigzone Staff
|
Wednesday, December 02, 2015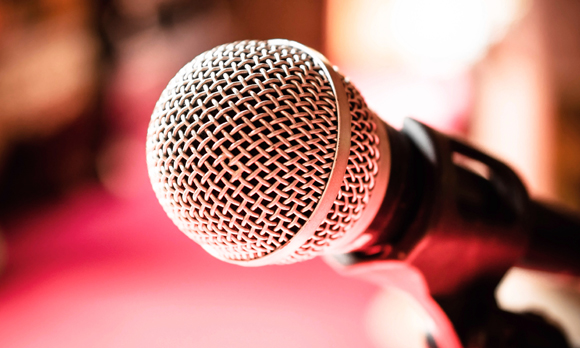 Rigzone speaks with millennial energy entrepreneurs around the world about their companies, industry challenges and what motivates them to keep pushing forward.
Rigzone scoured the globe to find energy entrepreneurs that are millennials and listened as they shared their challenges, successes and advice for the next generation of oil and gas entrepreneurs.
In the first part of this story "The World's Millennial Energy Entrepreneurs", you met half of the candidates we spoke with; check out the rest below!
Jennifer Pomerantz, 36
Jennifer Pomerantz has a degree in economics and political science and serves as CEO of American Natural, a company that provides transportation and fueling products and services – petroleum-based fuels as well as compressed natural gas fuels – across the United States. Based in Pittsburgh, American Natural has operations across Pennsylvania and Ohio and focuses on providing consumers freedom and flexibility with their energy options.
Rigzone: What's a typical workday like for you?
Pomerantz: I look at my job as focusing my team on joining performance and culture. My job is to manage and support all teams and encourage them to provide the best customer service. Part of that involves a combination of being highly flexible and structured.
Rigzone: Why did the industry need your business?
Pomerantz: If you think about the oil and gas industry, in upstream and oilfield services, one of the key elements is demand. My company provides that intersection between oil and gas products to interface with the customer. Ours is a customer-centered company and we do it in a fast-casual setting that we think provides a full-service customer experience. What we do that is different from other gas station companies is we're fast casual with higher quality – which we believe is a healthier approach to the market.
Rigzone: How has your company been affected by the downturn?
Pomerantz: Because we are a fuel and convenience provider, we have not been affected by the industry downturn. It hasn't impacted us in the way you would think it has affected other parts of the energy value chain.
Rigzone: What was the biggest obstacle you encountered while starting your own company?
Pomerantz: It's a series of adjustments – my background is in investment management and I moved over to creating an operating company. A lot of it was in tweaking the strategy to get the best balance in alternative high-growth products.
Rigzone: How do you measure success?
Pomerantz: I think there's really two major buckets of success that are interrelated: a strong corporate culture that works and has clarity with the brand, operations and core value of the business; second is financial performance. These are the interrelated aspects of corporate strategy and execution. This is key to both drivers of success to date as well as going forward.
Rigzone: Who or what motivates you?
Pomerantz: My background has always been in the energy space as it relates to providing our view of the market: independence through choice. Providing diverse energy options is something I've worked on for many years. I think any aspect of providing a broader, healthier choice at an affordable price point is highly important.
Rigzone: What sacrifices have you made in order to be a successful entrepreneur?
Pomerantz: My background is portfolio management and that was a 24/7 job. For any entrepreneur, you are investing your own capital. I think the benefit of that is a CEO with high ownership of a business who is driving performance and the brand. Results become a lot closer because they're centered around the talent you're able to recruit. It's not a sacrifice, but different for people starting their own firm and bringing it to life.
Rigzone: What's one piece of advice you'd give to aspiring energy entrepreneurs?
Pomerantz: I always say over-prepare. Over-preparing for the business strategy around various commodity realities is an important attribute of any business, especially in the oil and gas industry. Understanding the flexibility and operational leverage of the business is something I would recommend for entrepreneurs looking to get their business off the ground.
Thomas Price, 28
Thomas Price holds a bachelor's degree in economics and an MBA with an advanced certificate in financial management and began his career as an energy analyst. However, it was always his goal to own a company and be able to build something from nothing.
Price's dream came to pass when he and his business partner founded Bostwick Energy Partners, a company aimed at assisting large-scale energy users to manage their electricity, natural gas and oil. Price noted that with deregulation of the energy industry over the past 20 to 30 years, few companies understand energy markets, so his company's job is to act as their advisor when it comes to energy procurement.
1
2
3
View Full Article
Generated by readers, the comments included herein do not reflect the views and opinions of Rigzone. All comments are subject to editorial review. Off-topic, inappropriate or insulting comments will be removed.