Move Over, Millennials; iGen is Next Generation to Join the Workforce
by Valerie Jones
|
Rigzone Staff
|
Monday, November 30, 2015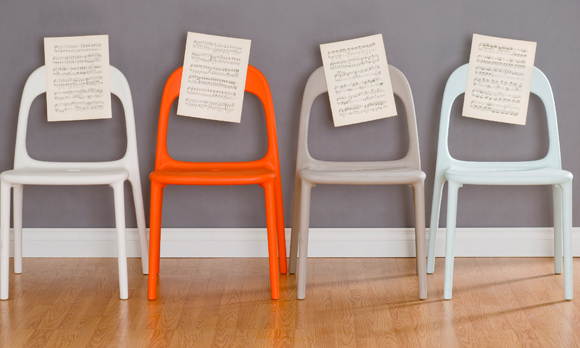 Rigzone explores the values and workplace characteristics of iGen, the generation following millennials.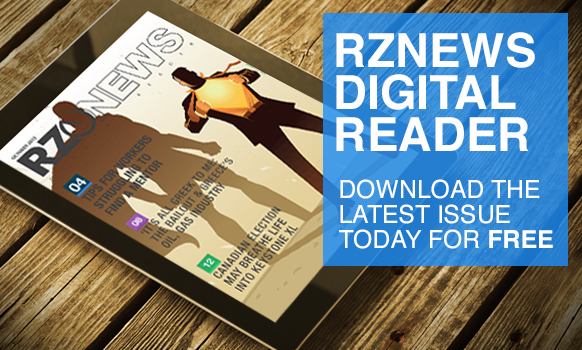 Today's workforce is made up of several different generations – each with its own characteristics – and just as each generation phases their way out, another generation eases its way into the mix. In oil and gas, in particular, the Great Crew Change has been an ongoing challenge. Companies are having to figure out a way to make it work with retiring baby boomers, Gen Xers and millennials. Add in the prolonged downturn that's expected to continue through 2016, and companies are finding even more importance in managing their talent through turbulent times.
Understanding the behaviors and workplace characteristics of each generation is key to effectively managing them in the industry. And this goes for generations that haven't quite entered the workforce yet. The generation following the oft-talked about millennial generation is iGen. Rigzone took some time to learn more about the youngest, and still populating, generation.
Who is iGen?
iGen is also referred to as Generation Z, the Centennial Generation and possibly several other names as the world as a whole has not yet adopted any one name for the generation. But, for purposes of this story, iGen will be classified as individuals born from 1998 to present.
So, how does one even begin to classify a generation?
Ann Fishman
President, Generational Targeted Marketing
According to Ann Fishman, president of Generational Targeted Marketing, and author of "Marketing to the Millennial Woman," historic events that happen to a large number of people over a period of time create a generation's values, lifestyles and preferred modes of communication.
"What works for a generation when they're four will work for them when they're 44 or 64 as well," Fishman told Rigzone. "This is based on history that happens during their formative years."
Fishman identified four distinct characteristics of iGen:
They are multicultural. What began with Gen X, continued with millennials and will continue with iGen is more multiculturalism. Fishman noted the influx of immigrants to America makes for a more culturally diverse generation. It's important for companies to understand the impact multiculturalism can have on workplace culture: for example, workers who speak the same language may be more likely to congregate and associate themselves with each other.
They are tech-talented. This generation has great computer and digital skills because they are natives to computers, smartphones and technology. Fishman said she read a recent article that stated iGen children spend more time on digital devices than with parents or teachers; and by the age of four, more than 75 percent of kids regularly use mobile devices. "They are going to be technological geniuses," Fishman said of iGen. "No matter how technologically advanced the industry becomes, they will be able to handle it."
They are risk-averse. "iGen has been overprotected for all the right reasons," said Fishman, "at home because of kidnappings and Amber alerts; at school because of Columbine and similar incidents; and in society because of terrorism." This is why they will avoid taking risks. "As adults, iGen will be a generation of conformists," Fishman said. "This will create a workforce of 'I just want to fit in' generation who pulls together and wants to conform to the group."
They lack people skills. The more they use digital devices, the less iGen is interacting with people, said Fishman. Consequently, what began with millennials is now moving to iGen: they can no longer pick up visual cues, understand body language or pick up nuances in what you're saying because their companion is digital and everything is driven by that type of communication. Essentially, iGen will need help developing their soft skills.
"Not a Younger Version of Millennials…"
While employers don't have to change their company standards or practices to cater to each generation in the workplace, it is important for employers to respect the unique characteristics of each generation.
"There's a rhythm to how one generation feeds into another," said Fishman. "Baby boomers were called the 'me generation,' Gen X were individualistic because they were latchkey children who had to raise themselves, so they focused on themselves in order to survive and millennials were team-taught."
The iGen generation can learn from older generations and the older generations can learn from iGen, said Fishman.
For example, the way younger people communicate via technology – a text requires a quick turnaround; 24 hours is not a proper or acceptable timeframe to respond to a text message – can be taught to older workers and it's up to the older generations to teach iGen how to conduct meetings, give speeches, etc., said Fishman.
With the Great Crew Change, the oil and gas industry has seen an influx of millennial workers who have had to take on leadership roles. Some of the same things they lack – namely soft skills, iGen workers will lack as well.
"One of the reasons for the Great Crew Change is because we went through a period where we did not hire from the Gen X generation," said Fishman. "As a result, Gen X – being the survivors they are – became entrepreneurs."
Fishman said the industry wouldn't be having the Great Crew Change if Gen X had not been blocked out of the job market and employers began heavy hiring of millennials, many of whom were inexperienced.
Comparing iGen and millennials to each other, Fishman noted that while millennials are ambitious, iGen just wants to fit in; while millennials are focused on getting ahead, iGen wants to know how to have a cohesive company.
"iGen is not a younger version of millennials, a younger version of Gen X or a younger version of Baby Boomers. iGen wants digital interaction, they need people skills and they want name recognition," said Fishman. "It's critical for people in charge to set plans into place now [for iGen workers]. Long-term planning involves managing your workforce, including iGen as employees and iGen as bosses."
Generated by readers, the comments included herein do not reflect the views and opinions of Rigzone. All comments are subject to editorial review. Off-topic, inappropriate or insulting comments will be removed.