Sustainable Gas: The Key to a Lower Carbon Future?
|
Thursday, November 26, 2015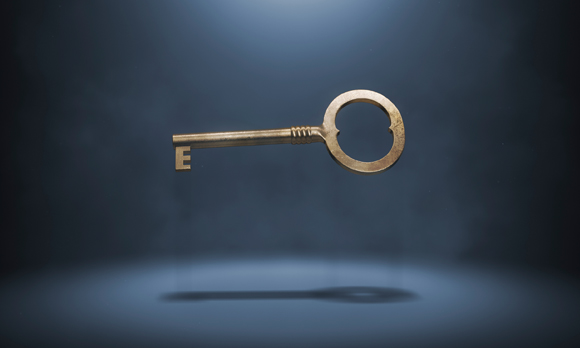 Imperial College London's Sustainable Gas Institute is looking at how natural gas can play a part in reducing Mankind's carbon emissions.
Towards the end of September, the London-based Sustainable Gas Institute released its first white paper, which details the institute's findings after conducting a review of all the available global data on both carbon dioxide and methane emissions from the natural gas supply chain.
Natural gas has long been touted as a source of energy that can play an important role in the reduction of total carbon emissions. This is because it is generally regarded as a far more efficient source of hydrocarbon energy when compared with oil and especially coal.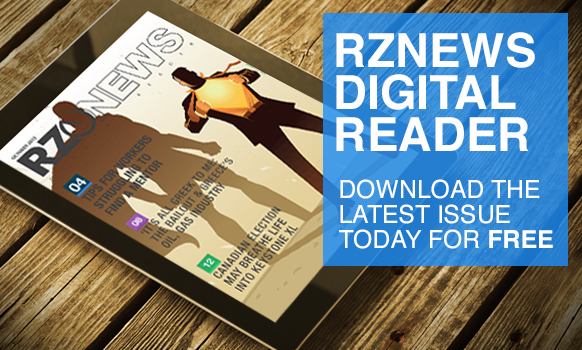 At GE Oil & Gas's Annual Meeting earlier this year, no less a figure than the Administrator of the U.S. Environmental Protection Agency, Gina McCarthy, shared a platform with the CEOs of Statoil ASA and Petróleos Mexicanos (Pemex), to argue that replacing oil and coal with natural gas would help shift the world to a low-carbon energy future.
More than a year earlier, GE had argued in a report produced by in-house economists that an "Age of Gas" was upon us as had Royal Dutch Shell plc's Scenario Planning unit a few months earlier.
Proponents of increased exploitation of natural gas resources believe that environmentalists are shooting themselves in the foot by opposing all hydrocarbon-based sources of energy. Cuadrilla Resources CEO Francis Egan said during a speech in London in February 2014 that environmentalists in Europe were making the "perfect the enemy of the good" by opposing new sources of natural gas, leading – ironically – to prolonged and even expanded use of dirty coal-fired power stations. Speaking at a conference in Norway in August of last year, Martin Bachmann, a director of German oil and gas firm Wintershall Holding GmbH described Germany's "Energiewende" (Energy Transition) policy as a "nightmare". He argued that ignoring the role natural gas can play in favor of wind turbines and other unreliable renewable energy technologies has led to the country to increase the amount of coal it burns.
But from a holistic point of view, how much carbon does our use of natural gas release into the atmosphere? The Sustainable Gas Institute, founded by BG Group plc and based at Imperial College London, has been tasked with finding out.
As the institute's white paper points out, natural gas combustion generates approximately half as much carbon dioxide as coal but the gas itself is mainly composed of methane – which is regarded as a strong "greenhouse gas". And one of the issues with natural gas production and its use is that methane is released at several stages along the supply chain.
So the Sustainable Gas Institute wanted to find out the answer to the big question of whether methane emissions in the natural gas supply chain are large enough to undermine its lower carbon credentials. In order to achieve this the institute analyzed more than 250 studies and reports, covering natural gas from both conventional wells and unconventional wells at every stage in the supply chain, as well as examining the liquefied natural gas (LNG) process.
The white paper's key findings lead to the conclusion that more research is required.
For a start, the authors of the paper point out that the range of estimated emissions across the natural gas supply chain "is vast". Combined carbon dioxide and methane emissions vary between 14 and 302 gCO2eq/kWh (grams of carbon dioxide equivalent per kilowatt-hour of electricity generated – the unit used to quantify greenhouse gases).
The Sustainable Gas Institute's analysis found there are exceptionally high emissions from particular supply chain stages or facilities. However, on average, the estimates lie towards the lower end of combined CO2 and methane emissions.
Another finding is that so-called "super emitters" exist all the way through the supply chain, which the Sustainable Gas Institute's researchers believe could be the result of ineffective process equipment as well as poor operational and maintenance strategies.
Answering questions put to him by Rigzone, Dr. Paul Balcombe, research associate at the Sustainable Gas Institute, explained: "Evidence of super emitters have been found across every supply chain stage and every region, although most detection studies have focused on the United States. It is important to note that super emitters are not just a static list of facilities that we can locate and mitigate against, but the super emitting facilities are likely to change year-on-year as some emissions are identified and eliminated whilst others appear. Evidently, detecting and eliminating the super emitters would represent a big win, but the challenge is creating effective facility-level or national emission detection frameworks."
After wading through the 250 studies and reports, the researchers also found that there were a wide variety of techniques used to monitor emissions. This means that supply chain estimates vary greatly in the literature available. Meanwhile, they also found that there is a significant lack of data, particularly for regions other than the United States.
1
2
View Full Article