SD-WAN Technology Can Improve Oil, Gas Communications
by Karen Boman
|
Rigzone Staff
|
Friday, November 20, 2015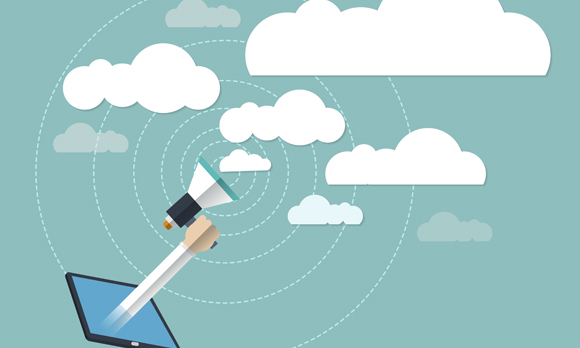 SD-WAN technology could enhance operational efficiency of communications the oil and gas industry, an SD-WAN technology provider says.
Software-defined wide area networking (SD-WAN), an emerging technology, can enhance the ability of companies in a number of industries, including oil and gas, to store and access information.
According to a July 2015 report by technology analyst firm Gartner, SD-WAN offers a new and transformational way for companies to architect, deploy and operate corporate WANs by providing a dramatically simplified way of deploying and managing remote branch office connectivity in a cost-effective way.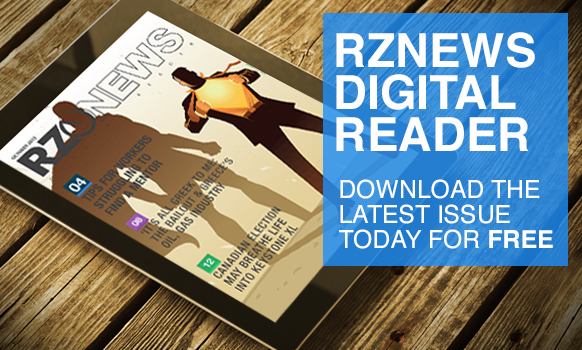 SD-WAN gives companies with assets that communicate back to a central hub – such as offshore drilling rigs or marine vessels – the ability to manage the transmission of information just like traffic on a highway. In essence, it allows them to pick the lane that will allow delivery of information in the most expeditious and efficient manner.
San Jose, Calif.-based Talari, which was founded nine years ago, came into being in the context of companies looking at ways to enhance the connectivity of communication technologies. Enhancing connectivity means ensuring communication reliability at all times, even when issues such as inclement weather or a field worker accidentally cutting a wire, degrading or bringing down communication paths.
The company has been active in verticals such as manufacturing and finance, but sees strong potential for SD-WAN technology in the offshore oil and gas and marine market, said Randy Schirman, vice president of worldwide sales, in an interview with Rigzone at the OilComm 2015 Conference Nov. 4 in Houston. Currently, oil and gas companies and companies in other industries use a number of different types of communication technologies to secure access to information. In the oil and gas industry, companies such as RigNet would go to the telephone company and procure bandwidth for its oil and gas clients. These include a number of circuits, such as VSAT, microwave, and cellular circuits, which allow for information to be disseminated back and forth between locations, such as an offshore drilling rig or vessel and their onshore base, said Schirman.
In the past few years, the emphasis in the communications realm has been on WAN optimization and acceleration. However, the emergence of public cloud computing has rendered traditional enterprise WAN architectures to be suboptimal, both in terms of price and performance, according to Gartner.
Market Potential for SD-WAN
SD-WAN works by abstracting the underlying network transport/connectivity to present a business-centric or application centric-approach, Gartner said. In an SD-WAN implementation, traditional device-based command line interface configurations can be replaced by centralized, network-wide control and orchestration.
"This enables enterprises to centrally configure and manage WAN traffic via graphical user interfaces, based on business-related policies, while providing increased visibility."
According to Gartner, SD-WAN solutions use centrally managed WAN edge devices in branch offices to establish logical connections with other branch edge devices across the physical WAN. These connections create secure paths across multiple WAN connections and carriers, such as hybrid Internet and multiprotocol label switching architectures.
Talari's SD-WAN technology works by rerouting data being sent if a problem with the path the data is travelling on is detected, Schirman said. Talari's Thinking WAN manages the capacity, reliability and performance of data communication on a packet by packet basis, working to keep critical applications running and addressing issues proactively. The tool measures loss, latency and jitter, which are used to detect and respond quickly to congestion, allowing real-time traffic engineering decision to be made.
SD-WAN represents an evolution in how and where information is stored and accessed, said Schirman. What SD-WAN does is give companies the ability to use any or all of the communication circuitry or conductivity available to maximize their capability to have 100 percent availability and uptime, and that information is always available when needed, said Schirman.
"SD-WAN seeks to take a complex combination of different connection types of technologies and make it simplistic for users."
Gartner is still defining the market, but has estimated the market value of end-users or consumers of SD-WAN solutions at between $6 billion and $10 billion, said Schirman. SD-WANs can resolve some of the most pressing WAN issues that companies face in building and managing hybrid WANs, and will face with growing frequency in the future, including high cost of WAN connectivity, exacerbated by difficulty in load-sharing traffic across a mix of WAN connections, Gartner said. Other issues include complex, static and manual network configurations that are not easy to adapt or scale to changing needs, or map to business-centric requirements, and inability to provide security and visibility for WAN traffic.
By the end of 2017, Gartner expects at least five global carriers to have incorporated SD-WAN as a key component of their managed network service designs, up from zero at present. By year-end 2018, Gartner also estimates that 10 percent of enterprises will have replaced their WAN routing with SD-WAN based path forwarding, up from less than 1 percent today. According to Gartner, SD-WAN is seen as particularly useful as companies adjust their networks to match prevailing user and application needs, due to the increased use of public cloud services, which is forecast to grow at more than 20 percent CAGR [compound annual growth rate] through 2018.
1
2
View Full Article
Generated by readers, the comments included herein do not reflect the views and opinions of Rigzone. All comments are subject to editorial review. Off-topic, inappropriate or insulting comments will be removed.