IEA Sees Southeast Asia Facing More Challenging Environment for Production
|
Monday, November 16, 2015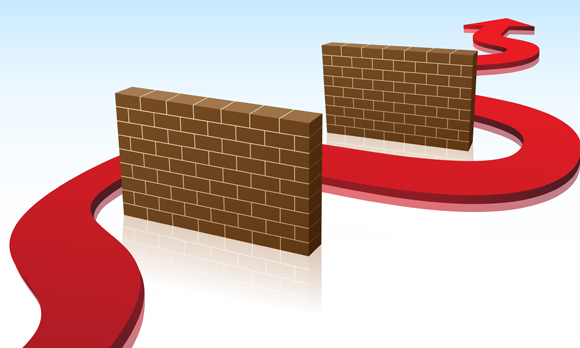 The International Energy Agency expects Southeast Asia to encounter a more challenging environment for oil and gas production in the coming decades.
With energy demand projected to increase 80 percent between now and 2040, Southeast Asia is likely to face a more challenging environment in petroleum production, the head of the International Energy Agency (IEA) said in his presentation on the organization's "Southeast Asia Outlook 2015" report at a lunch talk Oct. 27 during the Singapore International Energy Week.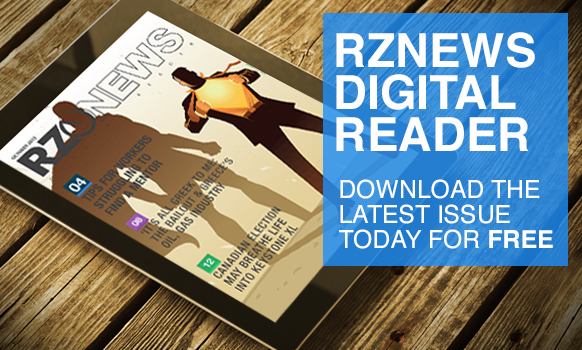 "Southeast Asia may be a bit behind the shadows of China and India but … it's definitely a key sector of world energy demand growth and also of Asia," IEA Executive Director Fatih Birol said, referring to the projected consumption of 1,100 million tons of oil equivalent (MMtoe) in 2040.
Energy Demand on Upward Trajectory
According to the IEA, the anticipated growth in energy demand from 2013 to 2040 is attributed to a tripling of the regional gross domestic product (expressed in purchasing power parity terms) – from $6.1 trillion in 2013 to $20.5 trillion – as well as a quadrupling of the population to 760 million, compared to 616 million in 2013.
Against this background, where Southeast Asia's annual GDP growth rises by an average of 4.6 percent between 2013 and 2040 to enlarge its share of global GDP from 5.9 percent to 7.7 percent in the same period, IEA expects increasing urbanization to drive demand for modern energy services in the region.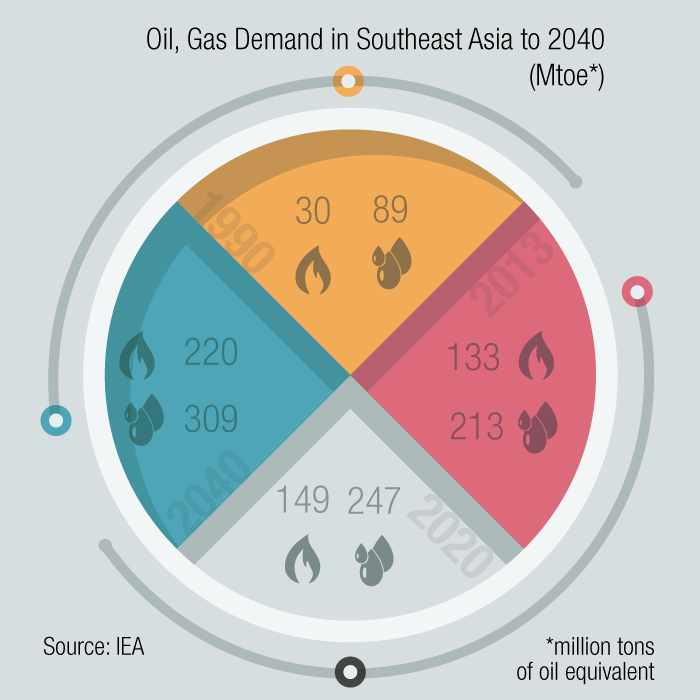 Oil, Gas Demand in Southeast Asia to 2040
Source:IEA
Back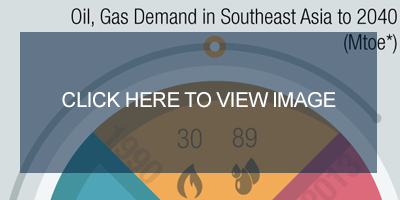 Natural gas is expected to play a growing role in meeting a 70 percent increase in total energy consumption in Southeast Asia to 710 MMtoe in 2040, the agency said. Demand for natural gas is anticipated to increase by almost two-thirds, from 7.5565 billion cubic feet (Bcf), or 214 billion cubic metres (Bcm) in 2013 to 9.1808 Bcf (260 Bcm) in 2040, driven by expanded use in industry and power generation.
"The power capacity ... will increase about 400 gigawatts. What does this mean? In two decades' time, this region will add [the current power generation capacity of] one Japan plus one Korea put together … which shows the importance of the choices for the region and for the rest of the world. So therefore if this region goes for gas, there will be implication for regional gas markets," Birol told participants at the event.
Meanwhile, the report revealed that Southeast Asian oil demand is likely to increase steadily from 4.7 million barrels of oil per day (MMbopd) in 2014 to 5.4 MMbopd in 2020 and 6.8 MMbopd by 2040. Despite the demand uptrend, oil's share of the energy mix falls from 36 percent to 29 percent over the period. Factors that contribute to the decline include the switch to less expensive coal and natural gas in electricity generation and industry; efficiency gains in the transport sector; expanded use of biofuels; and a push to improve energy security by diversifying the energy supply mix.
The IEA expects Southeast Asia's natural gas and oil demand will climb 65 percent and 45 percent, respectively from 2013 to 2040 in overall consumption. However, petroleum's share of the regional energy mix will likely decline from 58 percent in 2013 to 50 percent in 2040, largely from the relative shrinkage in oil use.
Still, given the absolute increase in regional demand for oil and gas, Birol believed Southeast Asia would consolidate "its status as a dominant player in global energy markets."
Industry Faces Challenges on Supply-Demand Imbalance
Given forecasts of higher domestic energy consumption, the Paris-based agency believed that Southeast Asian countries will face a more challenging environment in petroleum production, where more volumes, especially gas, will increasingly be earmarked for local demand.
In fact, Southeast Asia's supply-demand imbalance will extend to natural gas in 2040, when the IEA expects the region to become a net importer, buying around 353.10 Bcf (10 Bcm) of foreign supplies to satisfy domestic needs. At that time, the combined petroleum import bill for the region will reach around $320 billion, three times up from the current level.
1
2
3
View Full Article
Generated by readers, the comments included herein do not reflect the views and opinions of Rigzone. All comments are subject to editorial review. Off-topic, inappropriate or insulting comments will be removed.
RELATED COMPANIES
Company: International Energy Agency (IEA)
more info