The Eastern Adriatic: An Opportunity Missed?
by Jon Mainwaring
|
Rigzone Staff
|
Tuesday, November 10, 2015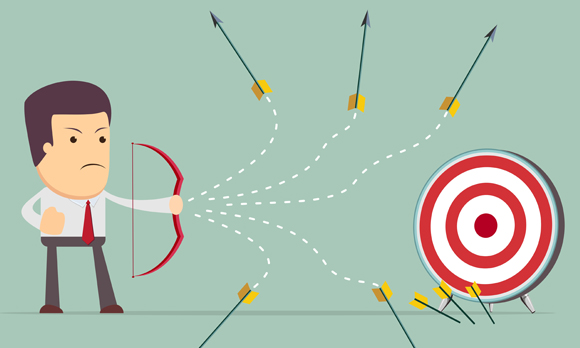 Rigzone takes a look at the eastern Adriatic Sea after two independent oil firms, initially enthused by the opportunity in the region, handed back their licenses this summer.
At the start of this year, Croatia looked like it was set to join its neighbor across the Adriatic Sea, Italy, in developing a significant offshore oil and gas industry. Thanks to the Italians, the Adriatic Sea has a decades-long history of exploration and production of hydrocarbons and Croatia itself has been producing gas in the northern part of the Adriatic since 1999.
In January, Croatia awarded licenses to drill for oil and gas in the Adriatic. Ten licenses were awarded, covering blocks in the north, central and south Adriatic to five energy firms: independents Marathon Oil Corporation and OMV; Italy's Eni S.p.A.; junior explorer Rockhopper Exploration plc; and Croatia's home-grown INA.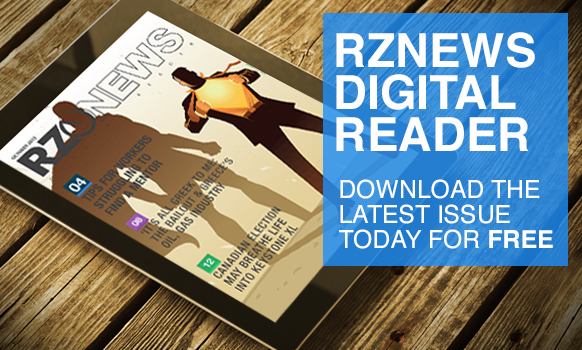 At the time, Croatia's Minister of the Economy Ivan Vrdoljak commented that his government was "extremely pleased with the job done". Rockhopper Chief Executive Sam Moody was quoted in a statement as saying that the deal his firm and Eni made to win one block in Croatian waters gave them "an outstanding low-cost opportunity to increase our acreage position in an area with proven hydrocarbons".
Interest in the region can be explained by extensive 2D seismic data that the Croatian Hydrocarbon Agency (CHA) said had helped it identify several potential leads that may yield hydrocarbons. These include potential Plio-Pleistocene gas plays as well as Cretaceous Carbonate oil-bearing plays.
This makes sense as the Adriatic, described by the CHA as "the most-prolific hydrocarbon province in the northern Mediterranean", is home to more than 20 biogenic gas fields and a number of themogenic oilfields in production.
However, in July, Marathon and OMV handed back their licenses to Croatia due to the slump in the oil price forcing a rethink about investment. At the time, Reuters reported that uncertainties about the exact border between Croatia and Montenegro had also caused difficulties concerning the blocks.
Croatia's Hydrocarbon Agency reportedly said that a new licensing round for both onshore and offshore exploration would be called in the autumn. No announcements about a new licensing round have been made by the agency so far.
Rockhopper's last word on the Croatian license it shares with Eni was made in its half-year results in September when the firm said that it was expecting a production sharing contract to be signed imminently with the CHA.
It seems that Croatia and other Balkan countries lying on the Adriatic may have missed their chance. Indeed, the Croatian government – along with the governments of Greece and Montenegro – has come in for criticism for its protracted bidding procedures. In an interview with Bloomberg last month, Mathios Rigas – CEO of Greece's sole upstream oil and gas company – was reported as saying that "bids cannot stay open forever", pointing out that if bidding rounds had been closed when oil was at $120 per barrel "they would have a lot more interest [in their offshore blocks] than they do today".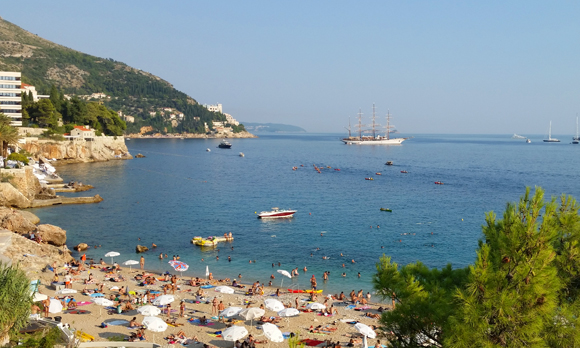 Eastern Adriatic countries such as Croatia boast a healthy tourist industry that governments are worried could be affected by the growth of an offshore oil and gas sector in the region.
Source: Rigzone
One delaying factor that governments in the eastern Adriatic have had to consider is the potential impact of an offshore oil and gas industry on tourism – which is a major money spinner for the region.
But Energean, which is looking to take part in exploration and development offshore Montenegro (Croatia's southern neighbor on the Adriatic), believes that it has already developed the requisite expertise required to work around areas with active tourism industries. The firm has developed a model enabling oil exploration activity alongside tourism that it says is being successfully implemented by the company in the Prinos offshore area of northern Greece.
One sign of potential progress was the news in early November that Energean hosted Barbara Doric, the head of the Croatian Hydrocarbon Agency, at its Prinos oilfield facilities in the Gulf of Kavala, which is located in the Agean Sea. According to the company, Doric and her colleagues visited various offshore production platforms and the drilling rig Energean Force.
1
2
View Full Article
Generated by readers, the comments included herein do not reflect the views and opinions of Rigzone. All comments are subject to editorial review. Off-topic, inappropriate or insulting comments will be removed.