Snyder Q&A: First Half 2016 to be Hard on Oil, Gas
|
Monday, November 09, 2015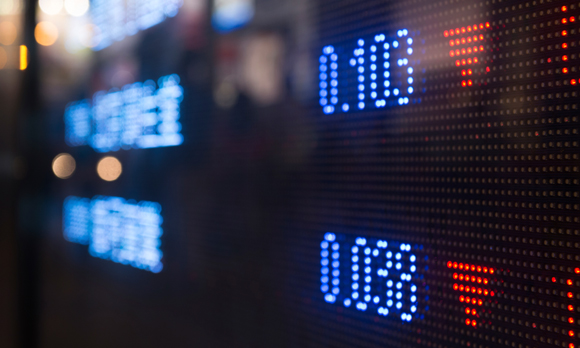 Corporate restructuring expert William Snyder tells Rigzone there is more pain ahead during the first two quarters of 2016.
As the fall sinks in and the energy industry feels the impact of a year's worth of low commodity prices, Rigzone considers what lies ahead for those keeping the motors running. An expected weak borrowing base redetermination, consistently wide bid-ask spreads and extra crude rushing the market is complicating the end of the year. Rigzone talked with William Snyder, principal and national leader of the corporate restructuring group at Deloitte Transactions and Business Analytics LLP, for some expert perspective on what's ahead.
William Snyder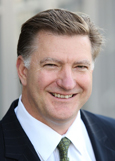 Principal & National Leader of Corporate Restructuring, Deloitte Transactions and Business Analytics LLP
Rigzone: What are your expectations from the fall base borrowing redetermination?
Snyder: A recent survey from Haynes & Boone LLP showed that 76 percent of the companies surveyed expected their redeterminations would be lower. The issue is how much lower. The average has been 12 to 20 percent.
I think that is an issue, but the bigger issue is the lack of second lien and other money. The redetermination in April/May … [companies] got cut, too, but the banks worked with everybody and there was a plethora of second-lien money that came rushing into the market. I believe it was hundreds of billions of dollars that came in during that period and what I'm hearing now, from several banks, that's not happening now.
If you went back a year ago, the general set-up was you had reserve-based lending with a bunch of unsecured bonds. Those bonds had very few covenants and very few restrictions with a rush of money into the market this year. And all the capital structures got way more complicated, and the bonds traded way down.
Rigzone: To what degree is reserve-based lending (RBL) driving how much money energy companies can access?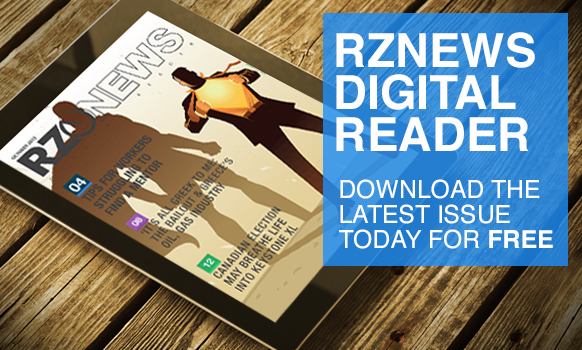 Snyder: The RBL is not what drives the entire loan package. The RBL, if you look at a lot of these companies, that piece of the debt may only be 10 percent of the debt. The bigger part of the debt relates to the bond debt behind it. The RBL does control a lot of the cash – the immediate cash – but the long-term cash for drilling and CAPEX (capital expenditures) comes from other sources generally. So the redetermination drop does hurt, but I think the bigger pain is going to be the lack of second lien and other money from alternative lending sources, from hedge funds and the like.
Rigzone: What about private equity? Haven't those firms been raising billions of dollars, presumably to buy into energy?
Snyder: They're just sitting on the sidelines. There's $100 billion that's been raised and it's just sitting there, waiting for the thing to hit bottom.
And if you look at the companies that went to auction because of bankruptcies and were purely auctioned – toes up – to basically sell it. The outcomes were terrible.
Look at Dune Energy. Last December, Dune had over $1 billion reserves; it sold at auction for $19 million, and its senior debt was $67 million. BPZ Energy sold for $14.5 million, and it had $1 billion in reserves a year ago. ATP had $4.1 billion in reserves; it sold for $600 million. And American Eagle at one time $1.2 billion in reserves. It sold for $52 million.
The point I'm trying to make is there are three data points, and they're not converging. One is the market, and that's where it is today [aforementioned bankruptcies]; and then you have a bid and an ask, and they haven't converged, so this money is just sitting on the sidelines. There hasn't been a convergence of those three data points.
I think that's going to change because liquidity is running out. So the redeterminations are being done; they are going down, but the lack of second lien and other alternative money is shrinking and going away. That's what's causing the rush on the market.
Because there's no way an E&P (exploration and production) company can drill their way out on their RBL. The RBL is for working capital. But when you're talking about CAPEX money, generally that comes from longer term money than an RBL. An RBL is a working capital line to handle daily working capital – they really need longer term money and that's drying up.
Rigzone: What do you expect for 2016?
Snyder: I think we're looking at really a very hard first and second quarter. I think a lot of companies are going to be scrambling to sell, but no one wants to go to market with those numbers. Nobody wants to go to market because it's so horrible out there today. They're running out of money. And it's just creating a lot of problems. Some service companies are just being liquidated. Look at Go-Frack and some others – there is no market for basic assets like extra trucks, extra pipe, extra fittings. The market is just not there, and they're just going to liquidation. They can't even sell them on the service side.
On the E&P side, you can always sell an E&P company. You may not like the price, but you can sell it.
On the whole, 2016 will be tougher on oil and gas because they're just running out of money – they're just running out of runway. A lot of these companies have fewer options to raise cash, and so they're just running out of money. It's a liquidity issue.
Rigzone: You've noted that North American production hasn't dropped much. How is that the case when more rigs are laid down each week?
Snyder: In the Permian, you hear that they're drilling into the core of the core of the core. You're just drilling the very best of the best. All the new technologies are being used, and over half the rigs that are on the ground are never coming back. Everybody is using the best technology today, and their costs are down 30 percent. There's almost 5,000 uncompleted wells out there that they can go in and drill laterals on; and there's also the re-fracking of up to 10,000 wells. So our oil guys are very creative. The lifting costs – 15 to 20 bucks a barrel – if they can get a lateral well drilled and suck it out, they're going to do it because they need the cash flow.
When [oil] hit $60 a barrel, everybody was ecstatic this summer. They were doing dances in the streets, and [thought] it was going to hit $70. I think at $70 everybody figures they're going to be ok. A lot of people can make money to break even. The issue you're going to have at the end of the day is sort of a reset on the smaller companies.
All the majors are cutting back their exploration, conserving cash, and some are looking at reducing dividends, so they're going to make it through. These guys are sitting on tens of billions of dollars in cash.
Rigzone: What's the outlook for smaller companies?
Snyder: What happened in the lower middle market and the smaller companies is there was a rush into the market with high yield debt several years ago and so a lot of these companies built their balance sheets off PUDs (proved undeveloped reserves). The PUD ratio is as high as five or six or 7 to 1, so the PUDs versus producing is a huge ratio. These guys raised a lot of money off of PUDs, but they can't complete them because at $45, you can't complete them – there's not enough market value in them.
So you've got these companies with these giant balance sheets. [The majors] have billions of dollars of reserves they're selling for tens of millions of dollars because of the ratio of producing to the PUD is out of line. So these companies raised hundreds of millions of dollars in the public markets on high yield, and it's coming home to roost.
This whole idea of going to market, raising high yield debt, and pumping up your balance sheet with PUDs and not having as many producing assets is coming home to roost. You've got hundreds of billions of dollars of high yield debt out there at companies with very little or no cash flow. So I think there's going to be a continued falling out, a continued filing [of bankruptcies], of these people with high yield debt and unsecured instruments that are going to get poured out.
And in the meantime, people are sitting on the sidelines waiting to come in and hoping for the bottom of the market because a lot of people got hurt badly when they rushed in at the end of last year, and the beginning of this year. A lot of people rushed in, got a nosebleed, and they're sort of sitting it out right now.
Rigzone: When will things improve?
Snyder: When those three points converge … when the market value and the bid-ask come together. It hasn't happened yet, and I don't think it's going to happen until the first quarter of next year.
Generated by readers, the comments included herein do not reflect the views and opinions of Rigzone. All comments are subject to editorial review. Off-topic, inappropriate or insulting comments will be removed.