ABS Grants AIP for New FPSO Design, Construction Concept
by Karen Boman
|
Rigzone Staff
|
Friday, November 06, 2015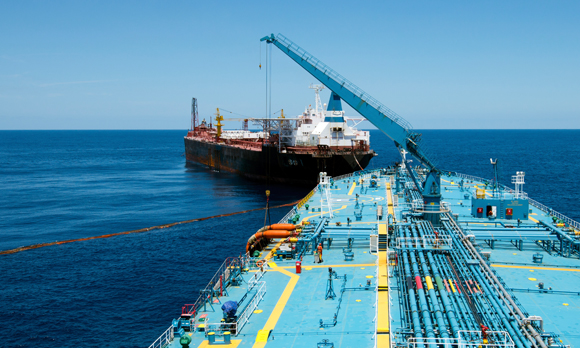 ABS grants AIP to Mitsui for a new FPSO vessel design and construction concept.
Offshore classification service provider American Bureau of Shipping (ABS) granted approval in principle (AIP) to Mitsui Engineering & Shipbuilding Co. Ltd. (MES) Sept. 15, for the New Offshore Adapted Hull-Form (NOAH) for floating production, storage and offloading (FPSO) vessel design and the NOAH-flex construction concept.
The work is the result of an ABS/MES joint development project that started in March of this year. The project is part of ABS' work with the oil and gas industry to develop and employ new technologies, said ABS Chairman, President and CEO Christopher J. Wiernicki in a Sept. 29 press statement.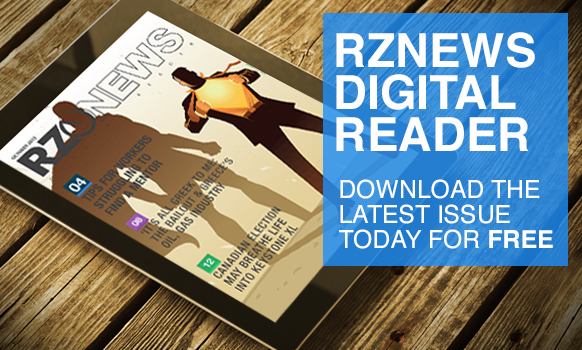 "To effectively support Class of the Future, ABS has to provide the services the industry needs to make adjustments as operating conditions and markets change. Granting AIP to new technologies is an essential element of that future."
The NOAH-flex modular construction processes consist of multiple steps that take place in parallel to shorten the construction time efficiently, with keel laying marking the start of construction, ABS said in the press release. The project's first step is FPSO design and hull construction, including propulsion and relevant machinery equipment/systems. MES will carry out these activities in Japan, while construction of the oil storage component takes place in another yard outside of Japan. Following this process, the topside facilities will be subsequently and simultaneously fabricated in the different or the same shipyard, and installed on the elongated hull. The completed FPSO will then move to a specified operation site for hook-up and commissioning.
The FPSO design will be reviewed for compliance with ABS rules and applicable for international/national regulations to ensure the unit is in full compliance, especially when executing transits from one shipyard to another during construction.
The company is carrying out a detailed structural analysis in order to submit to ABS for the basic design package, Shigeru Tanaka, project manager for the NOAH FPSO, told Rigzone. The company has already started hearing responses from its customers about the NOAH-FPSO.
Normally, an offshore oil field is different from other offshore oil fields in its environmental condition and oil property, which depend on its geographical locations, said Tanaka. This fact naturally leads to troublesome situations where shipyards need to change hull design and construction scheme every time in order to satisfy each requirement of each project.
"Although some concepts of standardized FPSO or simple Generic FPSO have been proposed so far as a solution for this issue, it seems essentially difficult to use a single and simple fixed design across various projects."
Traditionally, ships or FPSO-hulls are constructed at one yard. But Mitsui's construction process makes it possible to separately construct a self-propelled hull which consists of only bow & stern part, and a parallel mid body at different shipyards. This self-propelled hull consists of bow & stern part will deliver to the contractor, and can sail from ABS' yard to another shipyard shipyard by itself. The second yard will construct the parallel mid body part and insert this mid body into the bow & stern hull. By adjusting the length of parallel mid body, hull length, deck area and storage capacity of FPSO can be adopted to the project, said Tanaka.
Class of the Future is a condition-based, continuous and risk-driven program, ABS told Rigzone in an email statement.
"We know advancing predictive, data-driven analytics is essential, so we've invested in research and development initiatives that will further these goals."
ABS said it is funding some of the most innovative research underway, and is partnering with some of the world's most prestigious universities in research program that will contribute to sustainable solutions for the maritime shipping industry.
"Big Data will enable enhanced decision-making, insightful discoveries and process optimization that will create a safer, more efficient industry," ABS said. "As we work toward that, we also need to maintain the best engineering/administrative communication among ABS offices so the high-quality services can be provided. This will be a key factor for the classification of NOAH-FPSO, which involves multiple shipyards in different places."
AIP is a process by which ABS issues a statement affirming that a proposed novel concept design complies with the intent of ABS rules and appropriate codes. At the AIP stage, risk is assessed on a high level through qualitative techniques.
1
2
View Full Article
Generated by readers, the comments included herein do not reflect the views and opinions of Rigzone. All comments are subject to editorial review. Off-topic, inappropriate or insulting comments will be removed.
RELATED COMPANIES