Journey to C-Suite: Weatherford's EVP Shares Lessons Learned Along the Way
by Valerie Jones
|
Rigzone Staff
|
Thursday, November 05, 2015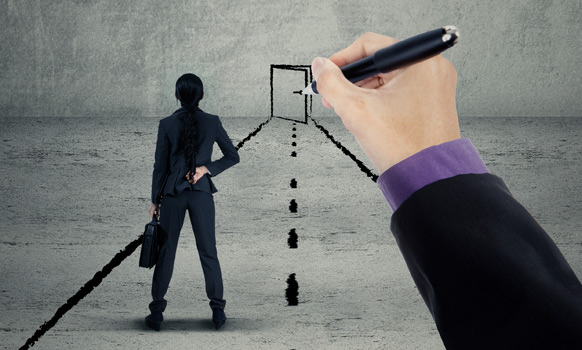 Weatherford EVP Christina Ibrahim talks diversity, industry challenges and opportunities during the downturn with Rigzone.
Christina Ibrahim began her professional career at a Houston law firm as a litigator before transitioning to Halliburton Co., where she became a part of its law department in a number of practice areas, including employment, litigation and software, supporting regions in Europe, Eurasia, Latin America, North America and Canada. She took an opportunity to become general counsel of one of Halliburton's joint venture companies before returning to Halliburton in different practice groups including antitrust, M&A and compliance and before becoming the corporate secretary for the company.
These days, Ibrahim serves as executive vice president, general counsel and corporate secretary for Weatherford International, plc, a position she's held since May 4. In reference to her career journey, she maintains she's "enjoyed every day of it … practically."
Rigzone took some time to speak with Ibrahim about her journey to the C-suite, challenges facing the industry and why we still have so much further to go in regards to equality in gender representation in oil and gas.
Christina Ibrahim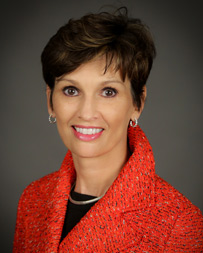 Executive VP, General Counsel & Corporate Secretary, Weatherford International
Rigzone: Reflecting back to your personal journey to the C-suite, can you identify some obstacles you encountered and how you overcome those obstacles?
Ibrahim: It wasn't just my journey to the C-suite, but my journey specific to the oil and gas sector in Texas and globally for the last 25 years. Part of the challenge of moving up in the law department is the industry itself. It was so male-dominated, especially 25 years ago, with no presence of females in executive offices. If there were, they were very few. It wasn't a mainstream arena for women to be successful, so the first obstacle is getting past your own insecurities about opportunities: with no women in leadership roles, what are your chances of being able to move into one? Also, it's about figuring out how to differentiate yourself among people you are competing with to move up in the organization. Whether you are a man or woman, you have to perform in an excellent manner and become a subject matter expert. In order for people to gain confidence in my abilities, I had to become an expert in the oilfield and be able to give my clients accurate and timely advice as an insider – someone that understands the company culture, the needs of employees and the needs of the business sector, and try to marry all of those together into appropriate legal advice.
Rigzone: Throughout the years, significant strides have been made in the representation of women in the C-suite and on boards in oil and gas, but there's still a long way to go. What work still needs to be done in this arena?
Ibrahim: There has certainly been marked improvement; however, it still does not feel "significant." There are now more women in the C-suite and on oil and gas boards, but there are many boards that have no female representation and even more C-suites in the industry that have no female representation. It's not the exception yet. In order for this to happen, more women must move through the industry and move up in their individual organizations. They have to look for opportunities – not only in their own organizations – but also consider lateral moves into other organizations. Also, the men in management roles of these organizations must come to the table with us to identify the best talent, regardless of gender. As that starts to happen consistently, we'll see more women moving up in all facets of the organization, including into the C-suite and boards. There are a lot of talented and qualified women in the market that are being overlooked.
Rigzone: What's the biggest challenge you foresee facing the oil and gas industry in the next year? How is Weatherford positioned to address this challenge?
Ibrahim: With the oil prices being so depressed, companies are in preservation mode, just trying to get through the next year until oil prices change – still continuing cost-cutting initiatives and trying to maintain or lower budgets while remaining attractive to new graduates in the area for which they are trying to bring in young talent. I think we are losing young talent coming out of universities to other industries. One of the greatest challenges is how the oil and gas industry is being viewed today, which is very unfavorably, therefore young people coming out of college and graduate school are not looking at the industry as their future. Add to this the fact that the many talented people that have been laid off will arguably be the first hired in an upturn; the new graduates view the industry as a non-starter for their career. Changing that view will be difficult, but Weatherford is continuing its outreach and hiring of recent graduates, even in the downturn.
Rigzone: What is the biggest lesson you've learned in the past six months?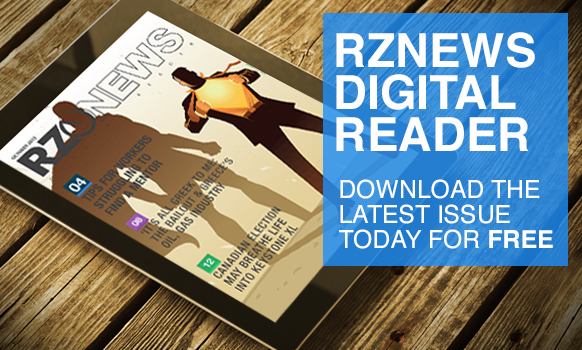 Ibrahim: My first six months with Weatherford have been in a very challenging market with a company going through many changes and transformations. I've learned not to make any assumptions about anything. Don't make assumptions about this downturn – how it's different or how it's the same as any other downturn. Taking the facts as they come and addressing situations in real time has more value rather than living in the past about past downturns or challenges in the market.
Rigzone: We've all heard the "doom and gloom" surrounding the industry downturn. What opportunities lie in this downturn?
Ibrahim: Whenever you have a challenging market, there's opportunity for new innovation, technology and talent that can bridge the gap to making us more efficient and effective as a company. When you're in cost-cutting mode, all of a sudden you become very focused on making sure resources go further. I believe this downturn will result in higher efficiency within the organization, with a more focused approach to and knowledge of how to achieve desired results with less cost and overhead.
1
2
View Full Article
Generated by readers, the comments included herein do not reflect the views and opinions of Rigzone. All comments are subject to editorial review. Off-topic, inappropriate or insulting comments will be removed.
RELATED COMPANIES