Anti-Corruption Strategies Still Key to Navigating Mexican Energy Sector
by Karen Boman
|
Rigzone Staff
|
Thursday, November 05, 2015
In recent years, Mexico has sought not only to open its energy sector to investment, but to make the country a more attractive place for investment by foreign energy companies. However, Mexico's bureaucracy – and a perception that Mexico's energy monopoly Petroleos Mexicanos (PEMEX) is prone to corruption – means that companies still face possible corruption risks.
Corruption in business is not a new topic in Mexico, and is something Mexico has long fought through laws and participation in anti-corruption conventions, including the Organization for Economic Cooperation and Development, the Inter-American Conventional against Corruption and the United Nations Convention Against Corruption, according to a recent PwC report, "Mexico Energy Reform: How to mitigate corruption risk in Mexico".
In 2012, Mexico introduced the Federal Law Against Corruption in Public Procurement, parts of which are as strict or stricter than laws issued by the United States and the United Kingdom. Unlike the United States' Foreign Corrupt Practices Act (FCPA), Mexico's anti-corruption law doesn't make any exception for facilitation payments. The law is more consistent overall with anti-corruption conventions, penalizes both the bribe payer and the government official who receives the bribe, gives credits to companies who disclose and cooperate with authorities on corruption; and allows the possibility of a fine reduction for people who report their actions, PwC reported.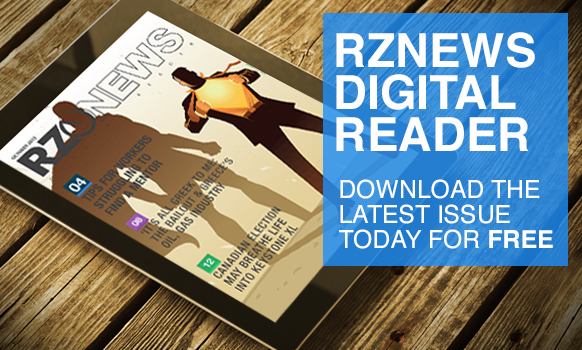 Mexico's efforts to facilitate business for foreign and domestic companies and attract more foreign investment is reflected in the nation's ranking in the 2015 World Bank's Doing Business report, which provides objective measures of business regulations for local firm in 189 economies and selected cities at the subnational level. Mexico has moved up from 53 in 2012 to 39 in 2015 out of the 189 countries in terms of ease of doing business.
However, Mexico's bureaucracy and its multiple government touch points – which increases the number of opportunities to speed up a transaction or process – still pose corruption risks for companies doing business in Mexico, PwC reported. Mexico's 2012 law also has limitations, in that it applies only to public procurement and not the broader range of corruption schemes that might come about between private-sector companies and Mexico's government, PwC reported. In May of this year, Mexican President Enrique Pena Nieto enacted a constitutional reform for the creation of the National Anticorruption System (SNA). SNA seeks to address the shortcomings of previous efforts to eliminate corruption and ensure the success of Mexico's energy reform.
Corruption Remains Issue for Foreign Companies Investing in Mexico
Security issues in Mexico, which can be life-threatening, are a greater risk. But corruption or the perception of corruption remain an issue, having scared and continuing to scare off American companies subject to the FCPA, said Thomas Fox, principal at TomFoxLaw in Houston, in an interview with Rigzone. Fox, who has practiced law for 25 years, now assists companies with FPCA compliance, risk management and international transactions.
Anticorruption enforcement remained active in 2014, with a sharp rise in enforcement actions taken by both the U.S. Department of Justice and the U.S. Securities and Exchange Commission against corporate defendants. This included two of the largest settlements ever recorded under the Foreign Corrupt Practices Act. Both agencies imposed fines totaling $1.56 billion in 2014, more than twice the amount collected in 2013, according to AlixPartners Third Annual Global Anticorruption Survey.
According to the survey results – published in May 2015 – 85 percent of respondents reported that they believe their companies industries are exposed to at least some level of corruption risk. Of those, nearly one in four said they faced significant risk. Forty-two percent of survey respondents said they believed they faced significant corruption risk in Mexico, while 39 percent said they faced some risk. Eleven percent of survey respondents believed they faced no corruption risk in the country, while 7 percent didn't know.
Stephanie Anderson, a financial advisor service expert with Alix Partners who has extensive experience working in Mexico, highlighted some of the typical corruption risks that oil and gas companies face in Mexico's energy sector. One typical risk is oil and gas companies being asked to provide Christmas party gifts; what companies are really being asked to do is provide gifts for specific employees. Companies often get into trouble when asked to provide high value gifts, such as iPads, iPhone, computers and TVs, Anderson told Rigzone.
Another corruption risk that foreign companies face in Mexico is if they have a contract with a government entity that requires a certain percentage of revenue go towards development funds. These funds are supposed to be for projects to benefit the local community.
"Companies need to monitor these funds to make sure they are going towards community project, and not benefitting a government official through something such as sponsoring a local sports team," Anderson said.
Companies also face corruption risks through bids submitted and considered. A cartel of companies might bid for a variety of services, but the bids are already fixed, with one company set to be the real winner and the other companies submitting false bids. Another common practice is for former PEMEX officials to act as consultants.
"Companies need to clearly understand what the consultant is doing and put in controls to monitoring their activities," said Anderson. "Oil and gas companies also need to ensure that agents' fees are reasonable in terms of what the agency's activities are."
The lack of energy infrastructure in Mexico – and the construction activity needed to build that infrastructure – could pose a corruption risk for foreign companies, Fox said. The number of licenses and permits required for an infrastructure project such as a pipeline creates more opportunities for people to put their hands out for a bribe.
1
2
3
View Full Article
Generated by readers, the comments included herein do not reflect the views and opinions of Rigzone. All comments are subject to editorial review. Off-topic, inappropriate or insulting comments will be removed.
RELATED COMPANIES