Divergent Views on Optimum Oil, Gas Staff Size in Malaysia
|
Wednesday, October 28, 2015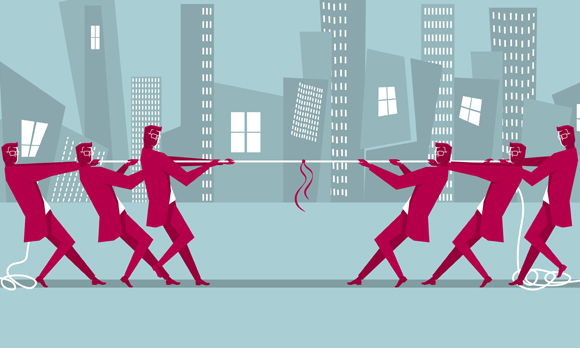 Two major petroleum companies adopt different perspectives of what constitute optimum staff size that is required to sustain their operations in Malaysia.
With cost reduction exerting continuous pressure on petroleum firms in the current industry downturn, companies have constantly grappled with the issue of an optimum workforce to sustain their oil and gas operations.
Recent news coverage about the industry highlighted this conundrum in Malaysia, where oil firm Royal Dutch Shell plc cut local staff as part of a move globally to rein in cost, while national oil company (NOC) Petroliam Nasional Berhad (PETRONAS) refrained from doing so despite facing similar headwinds due to other internal considerations.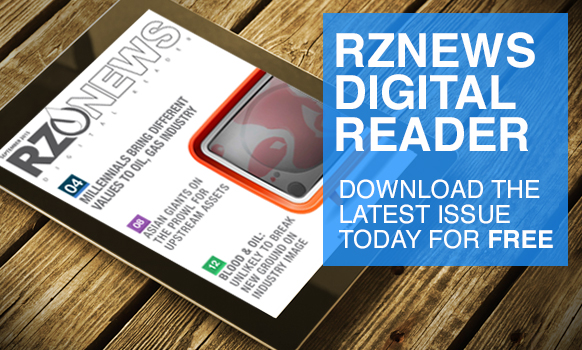 As in other petroleum producing countries, the industry downturn in Malaysia has led to a loss of around 2,000 oil and gas jobs between January and July, or nearly 30 percent of the 6,547 being laid off in the country, local daily The Star reported Sept. 26. Workers in the industry remain vulnerable to layoffs as major petroleum firms in Malaysia could include them as part of any global job cuts if oil prices do not recover.
Vitol Group, the world's largest oil trader, believed that it was unlikely for crude oil to trade above $60 a barrel in 2016 as the effects of slowing global demand growth could be exacerbated by a return of Iranian and possibly Libyan supplies, Reuters reported Oct. 20. Global benchmark Brent crude futures and U.S. oil futures have lost more than 50 percent of their value since falling from the psychologically important $100 a barrel mark in the second half of last year.
Shell Malaysia Downsizes Workforce
Shell's local unit, Shell Malaysia announced Sept. 29 plans to cut around 1,300 positions from its upstream division over the next two years, representing approximately 20 percent of the 6,500 staff that it currently employs. The oil major had indicated July 30 that it would reduce its workforce by 6,500 this year as part of its goal to trim operating costs by 10 percent.
"This is certainly a very difficult decision to make. We have made adjustments in our upstream portfolio and we will drive greater efficiency in our operations. Regretfully, these have resulted in an unavoidable impact on staff," Shell Malaysia Chairman Iain Lo said in the Sept. 29 press release.
With a focus on the current low oil price environment, Lo said "continuing business as usual is not sustainable," adding that "we are strengthening our organization by prioritizing productivity and efficiency, without compromising on safety and reliability. We will emerge from this process as a more nimble, resilient and competitive player in the Malaysian oil and gas industry."
PETRONAS Not Rightsizing, Staff Redeployed to RAPID
As one of the largest oil producer in Southeast Asia, PETRONAS has also been adversely affected by the 50 percent decline in global crude prices over the past year. Still, the firm – which employs around 51,000 staff as indicated in PETRONAS Sustainability Report 2014 – has not retrenched workers.
"We are fortunate that with the coming onstream of new projects, we are able to redeploy staff – for example, many of the workforce in the upstream divisions have been redeployed to the RAPID project. If there is no RAPID, then we may come to a situation where we will have to rightsize the organization," PETRONAS President and CEO Wan Zulkiflee Wan Ariffin said in an Oct. 12 interview with Malaysian daily The New Strait Times.
He was referring to the construction of a $16 billion Refinery and Petrochemical Integrated Development (RAPID) project at the Pengerang Integrated Complex (PIC) in southern Johor, Malaysia after the NOC approved the final investment decision in April 2014. The PIC will consist of a refinery equipped to process 300,000 barrels per day of crude oil and a petrochemical complex with a production capacity of 7.7 million tons per annum. RAPID is slated to start-up operations in early 2019.
In fact, the downturn in the oil and gas market has not led to a hiring freeze at PETRONAS, with the company still on the look-out for staff, albeit at a gradual pace.
"There is no freeze in hiring. I do not want to freeze hiring. We had some experience in the past where we stopped hiring but later felt the impact some years later. The hiring will continue but maybe at a slower pace. We still need to bring in new people. We have not come to a point where we have to rightsize," Wan Zulkiflee explained.
Layoffs Not Necessarily Cost-Effective
While the issue of what constitutes an optimum staff size depends on the needs of individual companies, some market players pointed out at "The HR & Recruitment Roundtable Summit" in Kuala Lumpur, Malaysia Sept. 30 to Oct. 1 that firms should only resort to downsizing or rightsizing as a last resort.
"Layoffs should be your last resort, not your first resort because once you lay them off, they are not going to come back to you," Sharmini Ann Jacob, KPMG's director of People & Change, and management consulting ASEAN, told participants at the event.

AUDIO CAST
Divergent Views on Optimum Oil & Gas Staff Size in Malaysia: Q&A with KPMG
1
2
View Full Article
Generated by readers, the comments included herein do not reflect the views and opinions of Rigzone. All comments are subject to editorial review. Off-topic, inappropriate or insulting comments will be removed.