What Kind of Potential Does 3D Printing Hold for Oil, Gas?
|
Tuesday, October 27, 2015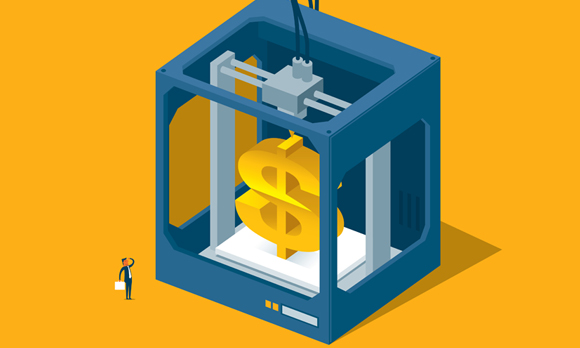 Expanded use of 3D printing could transform oil and gas operations, but challenges remain to fully utilizing 3D printing's potential.
3D printing – or the process of making physical objects from a digital model using a printer – has been around for decades, but a number of industries, including oil and gas, are now exploring ways that 3D printing could enhance product development.
3D printing, also known as additive manufacturing, rapid prototyping or rapid manufacturing, has made headlines in recent years as the convergence of increased technology sophistication, lower equipment costs and far greater diversification of 3D printable materials. This has allowed 3D printing to move into the mainstream manufacturing and consumer market, according to a 2014 Accenture report on 3D printing's potential for the oil and gas industry.
The expiration of a number of 3D printing technology patents has allowed more companies to enter the 3D space. The move by a number of industries for 3D printing applications beyond non-functional prototyping, surge of technology start-up companies, and availability and quality of printable materials, also have contributed to the major surge of interest by industry in 3D printing, said Lux Research Analyst Anthony Schiavo in an interview with Rigzone.
The aerospace and dental industries have both used 3D printing to produce parts. Key advantages of 3D printing include the ability to make smaller parts or parts with complex shapes or to reduce waste of high cost materials, Schiavo said.
Oil, Gas Companies Exploring 3D Printing
GE Oil & Gas started development activities on Additive Manufacturing (AM) Technology about five years ago, said Massimiliano Cecconi, materials & manufacturing technology leader for GE Oil & Gas' system engineering and advantaged technology, in a statement to Rigzone. This development was further accelerated nearly three years ago with the installation of the first Direct Metal Laser Melting Machine (DMLM) in GE Oil & Gas Additive Manufacturing Laboratory in Florence, Italy.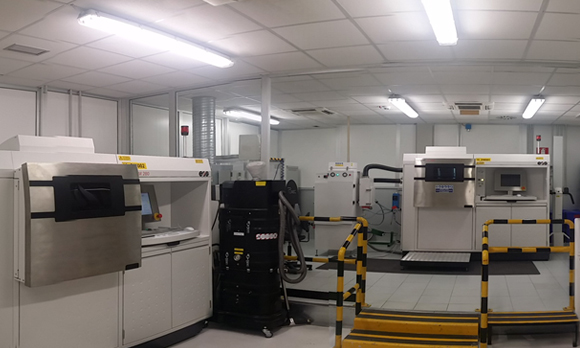 GE Oil & Gas is exploring additive manufacturing technology at its Florence, Italy Additive Manufacturing Laboratory
Source: GE Oil & Gas
"Since then, the laboratory has grown its capabilities thanks to the addition of two additional machines for the development of turbomachinery components and special alloys," said Cecconi.
Collaborations with GE Aviation and GE Global Research Center have significantly accelerated the development of the technology. Capabilities have been significantly accelerated thanks to the creation of a new GE Oil & Gas Additive Manufacturing Lab in Bangalore, India.
GE is pursing three main activities in its lab. The first is fast prototyping of parts supporting new production introduction. This technology has enhanced GE's ability to rapidly test several design concepts significantly shortening the development cycle, according to the company's Fastworks approach, a methodology developed by GE to increase customer engagement and accelerate new products introduction time-to-market.
One example of this approach is the AM development of the burner for the new NovaLT16 gas turbine, said Cecconi. Four different design concepts were manufactured using DMLM and rapidly tested into our full-scale combustion rig, substantially reducing the development and validation cycle of these parts by over 50 percent, said Cecconi. The selected design of the fuel burner was successfully produced in initial rate to equip the first NovaLT16 engines and positively tested with it.
GE also is leveraging its capability to generate complex geometries almost for free. The company is using this capability to redesign gas turbine combustion components with the introduction of innovative shapes and geometries, enhancing performance and emission reduction.
"The novelty of the technology requires a transformative mindset approach for our design engineers that are now able to move in an enlarged design space with increased geometrical possibilities, compared to traditional manufacturing technologies like investment casting," said Cecconi.
The possibility to print a component in a single piece instead of multiple parts to be brazed, welded or bolted together is an additional benefit in terms of simplified manufacturing process and assembly operations.
"Compared to the traditional approach, our customers will also benefit from more frequent technology upgrades on their fleet due to the velocity of the new solutions introduction this technology allows," said Cecconi.
1
2
3
4
View Full Article
Generated by readers, the comments included herein do not reflect the views and opinions of Rigzone. All comments are subject to editorial review. Off-topic, inappropriate or insulting comments will be removed.