What Kind of Potential Does 3D Printing Hold for Oil, Gas?
|
Tuesday, October 27, 2015
The third level of printing that GE is exploring is the manufacturing of spare parts for installed fleets.
"Our customers complain about the need to keep relevant stock of spare parts in their warehouses to assure limited shut-down periods for their equipment and plants," said Cecconi. "The AM-3D printing represents a paradigm shift, thanks to its ability to shorten production cycles and to bring production of hot gas parts of old gas turbine models like the Frame 3. To validate the assumption, it is possible to produce these parts quickly and with the same, or even better quality, than the original parts."
While the initial development effort was mostly focused on turbomachinery components, GE is now in the process of extending its experience with 3D printing to its other produce lines such as subsea.
"We have defined a challenging roadmap to leverage AM capabilities for valve parts, aiming improved design and shortened procurement," said Cecconi.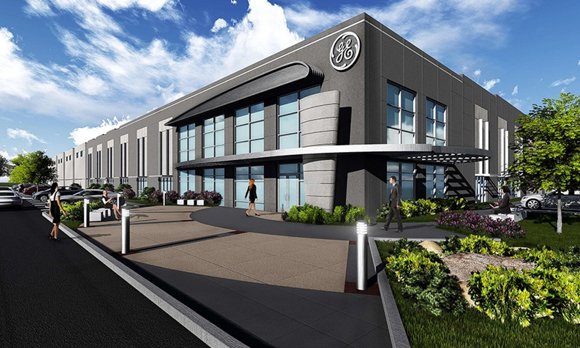 GE Oil & Gas' additive manufacturing facility in Pennsylvania is allowing the company to further accelerate knowledge-sharing and expertise across the company's different businesses.
Source: GE Oil & Gas
In November 2014, GE Oil & Gas announced it would start operations of a new GE Additive Manufacturing Plant in Pittsburgh, Pennsylvania. This plant will further accelerate knowledge-sharing and expertise across GE's different businesses, including oil and gas.
"In summary, GE Oil & Gas is transitioning the technology from development and small rate to full production rate of components for turbomachinery applications," said Cecconi. "Opportunities to apply the 3D printing technology are mostly still undiscovered, requiring at the same time to reinvent the way we design and produce parts."
Oilfield service company Halliburton also has been using 3D printing across its different business lines, including completion tools, wireline and perforation tools, testing and subsea, and in its Sperry Drilling and drill bits and services lines, a Halliburton spokesperson told Rigzone.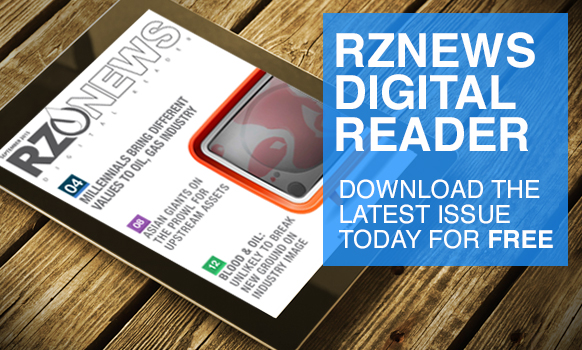 Prototyping a part through 3D printing can take a couple of days, but the process is still faster compared with traditional prototyping processes, said Allen Zhong, research and development manager with Halliburton, in an interview with Rigzone. Parts with complex geometry also can be created more quickly with 3D printing. The limitations of traditional manufacturing mean that complex parts have to be broken into many components in order to machine the inside. By using 3D printing, parts can be combined to reduce the number of components. For example, a flow control device built through traditional manufacturing would have be built in two parts and then welded together; through 3D printing, the device can be printed in one part.
Challenges of 3D Printing in Oil, Gas Industry
While the oil and gas industry is no exception to industries looking at how they can use 3D printing, Lux researchers see limited potential for 3D printing in the oil and gas industry beyond the prototyping phase. High concerns about the liability and reliability of parts made through 3D printing will slow the adoption of 3D printing in the oil and gas industry. Schiavo pointed to the steep learning curve in the aerospace industry, with more than a decade needed to develop their internal processes to ensure quality and reliability of parts made in 3D printing.
Accenture does sees potential for 3D printing in oil and gas, but the downturn in oil prices means that companies will want to save money in 2016, and likely delay plans to explore 3D printing. 3D printing is a research and development agenda for how to save money in five to 10 years, said Brian Richards, North America Energy Innovation Lead for Accenture, in a statement to Rigzone.
"People are thinking about non-critical parts, as well as customized tools as a starting point, but issues remain around liability if a part were to fail, as well as who owns the intellectual property," said Richards.
A new type of 3D printer and materials for 3D printing would need to be developed to operate in the high-pressure, high-temperature environments where energy companies often operate, Richards said. Software also is needed to address the computational challenges of fabricating complex surfaces and intricate designs, but Accenture has not seen oil and gas make progress in this area.
Barry Calnan, 3D printing manager with 3D-Printing Solutions, part of well control and rig equipment consulting firm Subsea Solutions LLC, said that the materials available for 3D printing also would need to be certified by the oil and gas industry, in the same way that the aerospace and motor vehicle industries has done, to make them usable. Subsea Solutions uses 3D printed models as part of its training courses, allowing students to hold, take apart and reassemble components of equipment such as a blowout preventer.
1
2
3
4
View Full Article
Generated by readers, the comments included herein do not reflect the views and opinions of Rigzone. All comments are subject to editorial review. Off-topic, inappropriate or insulting comments will be removed.