Is the MLP Mojo Gaining Momentum?
|
Monday, October 26, 2015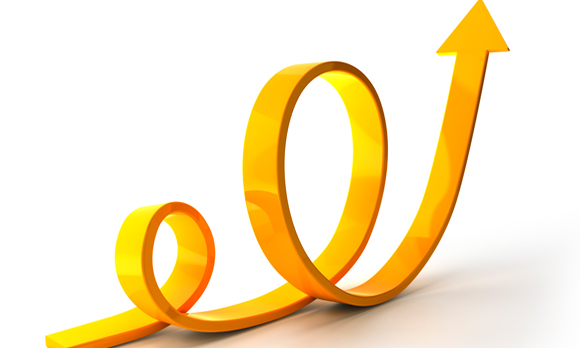 With an upswing, the recently embattled master limited partnership business model is making marks on its index not seen in years.
Maybe it was a recent crude rally, a pleasant surprise when distributions began to pick up or investors deciding to adjust to a new normal.
Whatever the case, master limited partnerships (MLP) – the most successful of which are typically in the midstream sector – have turned a corner that makes some analysts hopeful the worst is behind the structure Following crude's collapse last year that ricocheted between upstream and oilfield service revenue for months, many MLPs had subsequently floundered.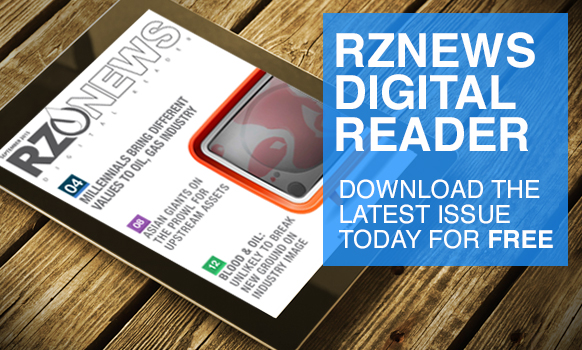 But during the week of Oct. 9, the MLP Index posted a 6.1 percent gain – its best week since 2013. And the Alerian MLP Index had a yield of 9 percent Sept. 29, a figure not seen in six years. Shortly thereafter, the U.S. benchmark WTI settled at an 11-week high and worldwide Brent topped $53 per barrel.
"The crude rally helped, but it was the massive sell-off we had at the end of September that [showed] people were getting more interested in MLPs from a valuation standpoint," said Hinds Howard, vice president and senior financial analyst at CBRE Securities. "I think the market is just starting to get more comfortable."
In addition, midstream major Enterprise Products Partners in Houston's latest distribution announcement that its growth is in line with that of its last 10 announcements, hinting that the MLP is succeeding at a business as usual pace, which could help to stabilize things, Howard told Rigzone.
Still, it was after the crude rally that showed WTI finally break the elusive $50 per barrel target and worldwide Brent bust well into $50 oil that truly changed the momentum.
"The idea [is] that MLPs are businesses that are going to be around, and that they're not going to cut all of their distributions," Howard said. "I think the sell-off, the decline that we've seen in the third quarter, kind of got out of hand, and the bounce back was recognition that MLPs' growth outlook might be more challenged, but they're still going to grow and definitely not – on the midstream side – definitely not expected to cut distribution."
Comfortable Scrum
No one is abandoning the MLP model, Howard said, but the business isn't going to be the overnight sensation of the past.
"It's not just going to snap back. When I see a sustained rally coming is January because you've got a lot of tax loss selling, and you've got a lot of institutions that are looking at the MLP sector, but those allocations take time to work through," he explained. "They've got to hire MLP managers. The institutional fund flow – outside of the open-end funds that are retail dominated – I think the institutional fund flow takes a little time. People will get more interested through January. Historically, there is a January effect with MLPs, and that just seems like the safest month to point to sustained uplift."
What could move that target would be major mergers and acquisitions (M&A) activity in the sector, but that would have to come from those new to the arena.
"The M&A that's happened in the MLP sector has been people using their equity, and it hasn't worked out," Howard said. MPLX LP and Energy Transfer Equity LP and "entities like that, they don't have a lot of cash to use, and they're using their equity and that doesn't work. So what we need is infrastructure funds, or private companies … whoever's got cash on the sidelines and wants to go buy some MLPs, I think that's what would change things in the near term. Otherwise, people are just going to wait for 2016 guidance, which happens toward the end of the year."
Ethan Bellamy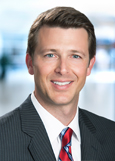 Managing Director, Robert W. Baird & Co.
MLPs appear to be on the rebound, and new money would be a shot in the arm, Greg Matlock, MLP leader at Ernest & Young LLP, told Rigzone. In addition, clarity from the Federal Reserve and some stability in the fundamentals have helped.
"It's been rocky, or choppy, the last couple of months, but looking toward the end of the year and early next year, I think the capital markets will be in play," he said. "I'm optimistic about them generally as a group."
But Ethan Bellamy, managing director at Robert W. Baird & Co., said the jury is still out, though the group remains attractive.
"Forced liquidations and panic selling may be over, or may be exacerbated in the next two months by tax loss selling before year-end," he told Rigzone. "We would still focus on higher quality, more liquid MLPs that will hold up better if emerging market jitters hammer the broader equity market and oil prices again. We are likely in an industrial recession, not just an energy decline. Until that change in the landscape is better appreciated, I don't think heroics are warranted."
Swimming Upstream
Without the bounty of $100 oil, exploration and production MLPs just don't have the assets to make the model work. One by one, the handful of upstream MLPs this year has come under humiliating scrutiny.
"I think their business model has proven to be really, really challenged and they're not great businesses," Howard said.
If no one is completing new wells and producing, that challenges the cash flow.
"That has started to creep into the thought that maybe MLPs didn't have sufficient cash from their existing businesses to keep making distributions. There was just a lot of fear out there that seems to be sparked by social media – anybody saying anything bad about MLPs – and they get crushed," he said.
Greg Matlock
MLP Leader, Ernest & Young LLP
"I don't see any new upstream MLPs coming out. And I think that given that they're focused on higher cost basins. I think the business model works really well when we've got $75 oil and above, but if we stay here for an extended period of time – I don't know if they're going to go away – but they're going to be certainly ignored by a lot of people."
Matlock said whether an upstream MLP business model works is determined one company at a time.
"The past couple of months have obviously been trying for a number of upstream MLPs. But I think there is a market for them. I still think there's a place for an upstream MLP," he said, noting the success of some variable rate distribution MLPs in which the distribution is allocated but no specific rate is promised.
"It's still a very company-by-company, very specific inquiry, as to whether the MLP ride is up. There has kind of been a flashlight on upstream MLPs. I still think it makes sense for some, but there's definitely a heightened scrutiny there."
Generated by readers, the comments included herein do not reflect the views and opinions of Rigzone. All comments are subject to editorial review. Off-topic, inappropriate or insulting comments will be removed.