Hurricane Patricia, One Of strongest Ever Storms, Set To Hit Mexico
by Reuters
|
David Alire Garcia
|
Friday, October 23, 2015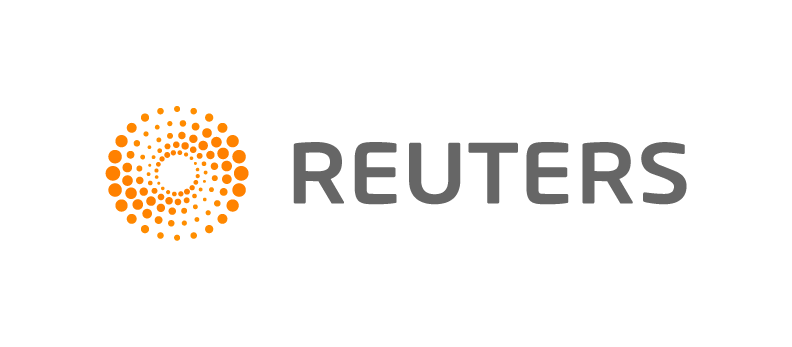 PUERTO VALLARTA, Mexico, Oct 23 (Reuters) - Mexico scrambled on Friday to prepare as Hurricane Patricia, one of the strongest storms ever recorded, bore down on its Pacific Coast, prompting the evacuation of thousands of tourists and residents and a mad rush for emergency supplies.
The U.S. National Hurricane Center said the Category 5 storm was the strongest ever recorded in the Western Hemisphere, and the World Meteorological Organization compared it to 2013's Typhoon Haiyan, which killed thousands in the Philippines.
The storm was expected to make landfall on Friday afternoon or early evening, the NHC added. In its path lies a patchwork of exclusive getaways favored by tech billionaires and pop stars, as well as package vacation resorts, a major cargo port and modest fishing villages.
Ramping up their warnings as the storm drew closer, Mexican officials said the unprecedented hurricane could wreak catastrophic damage.
"The hurricane is so strong that it could cross the country's two Sierra Madre mountain ranges, the two most mountainous regions, and come out the other side of the country along the Gulf of Mexico and head to the United States," said Roberto Ramirez, the head of federal water agency, Conagua.
Loudspeakers along the shore of the resort of Puerto Vallarta, popular with U.S. and Canadian tourists, blared orders to evacuate hotels as a light rain fell and a slight breeze ruffled palm trees. The streets emptied as police sirens wailed.
Hotel workers in Puerto Vallarta said efforts had begun to start evacuating guests, but others said they were still waiting to be told where to send them. When Reuters visited one of the city's designated shelters, a dilapidated-looking building in a low-lying area, there were still no evacuees to be found.
Aristoteles Sandoval, the governor of Jalisco state, expected 15,000 people to be evacuated from Puerto Vallarta.
Despite the looming mega-storm, by mid-morning a few people could still be seen swimming in the resort's long bay, and some chose to adopt a more philosophical outlook.
"It's natural to be worried, and then you breathe and it's gone," said Carolyn Songin, 52, a California resident visiting her friend Judith Roth, who owns a nearby yoga retreat.
Roth, a 66-year-old California native, said she would ride out the storm at Songin's "bunker-like" apartment.
"We're set up, we have our food and water, and we're just going to be in meditation and sending prayers for the area," Roth said.
Mega Storm
The government warned that ash and other material from the volcano of Colima, about 130 miles (210 km) from Puerto Vallarta, could combine with massive rainfall to trigger "liquid cement"-style mudflows that could envelop nearby villages.
Puerto Vallarta's airport and port were closed on Friday, while the major cargo port of Manzanillo was also shut. State oil company Pemex said service stations would stop selling gasoline in the hurricane-watch area.
Local schools were also closed and some business owners were busy boarding and taping up windows. The Federal Electricity Commission (CFE) said it was planning electricity shutdowns around 1 p.m. in the states of Colima, Jalisco and Nayarit.
Long lines of traffic stretched out of Puerto Vallarta en route to the major city of Guadalajara, around a 5-hour drive inland.
"Everyone is running, all the grocery stores are already sold out," said Ramona Delgado, an administrator of a condominium close to the beach in Manzanillo, who planned to shelter at home with her children. She said waves were already rising up to 3 meters (9.8 feet), though it was only drizzling.
The storm grew at an "incredible rate" in the past 12 hours, the World Meteorological Organization said, and the NHC reported on Friday morning maximum sustained winds of about 200 miles per hour (321 km per hour) as it moved north at 10 mph (16 kph).
"The winds are enough to get a plane in the air and keep it flying," WMO spokeswoman Clare Nullis told a U.N. briefing in Geneva, likening it to Typhoon Haiyan.
Haiyan killed more than 6,300 people and wiped out or damaged practically everything in its path as it swept ashore on Nov. 8, 2013, destroying around 90 percent of the city of Tacloban.
The strongest storm ever recorded was Cyclone Tip which hit Japan in 1979.
Patricia was last located about 125 miles (201 km) southwest of the port of Manzanillo.
The U.S. government issued an advisory urging its nationals to steer clear of beaches and rough seas and to take shelter as instructed by Mexican officials.
None of the major installations of Mexican state oil company Pemex lie in the projected path of the storm, but the company said it was taking measures to protect its installations at ports in Manzanillo and Lazaro Cardenas in Michoacan state.
(Additional reporting by Mexico City Newsroom and Tom Miles in Geneva; Editing by Simon Gardner, Gabriel Stargardter and Meredith Mazzilli)