Oil, Gas Recruiters Weigh in on the Industry's Hard-to-Fill Positions
|
Friday, October 23, 2015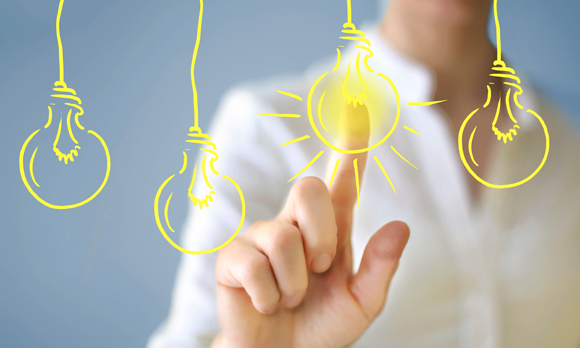 Rigzone speaks with global recruiters to determine which specialty skills the industry is looking for and which positions are in high demand.
Despite the thousands of layoffs that have affected oil and gas workers across the globe this year, the industry still has a need for workers with specialty skills and for specific positions.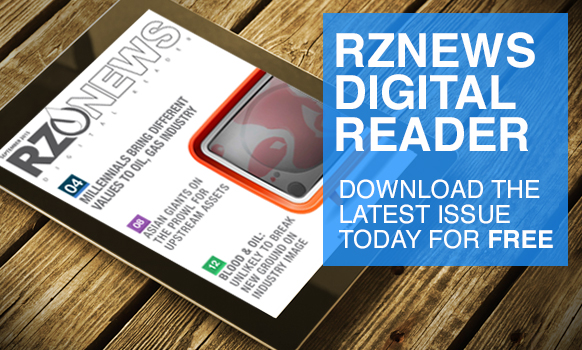 Rigzone's recent 3Q global hiring survey of almost 300 employers and recruiters revealed that though hiring is down, positions in engineering and science, management/support and maintenance and inspection are the most plentiful, respectively.
While oil and gas professionals who want to remain in the industry are anxiously awaiting on market conditions to improve and hiring to pick back up, aspiring industry newcomers are looking for their opportunity to jumpstart a career in oil and gas. Rigzone spoke with industry recruiters to see where the job opportunities lie and what skills are in high demand in the industry.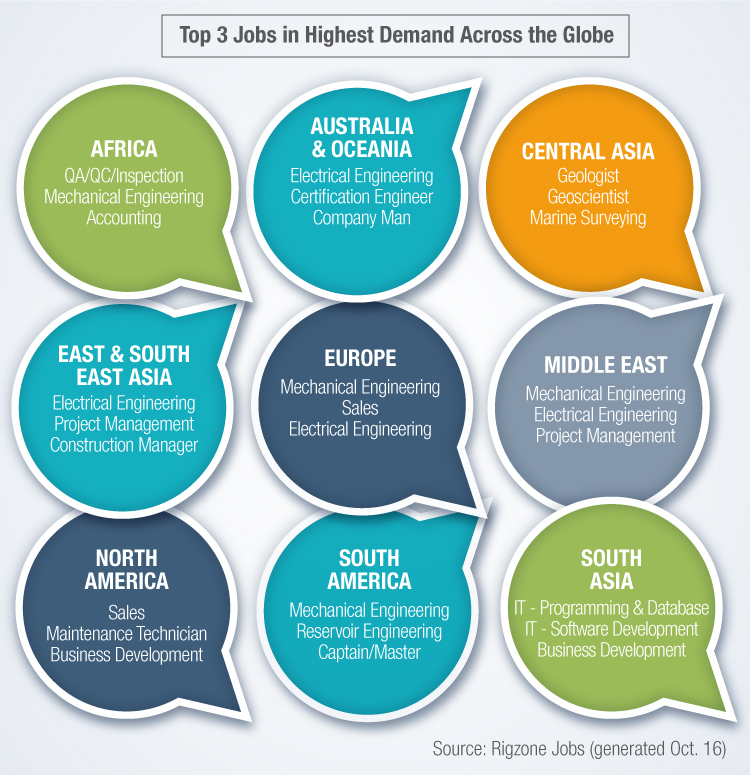 Top 3 Jobs in Highest Demand Across the Globe
Source:Rigzone Jobs (generated Oct. 16)
Back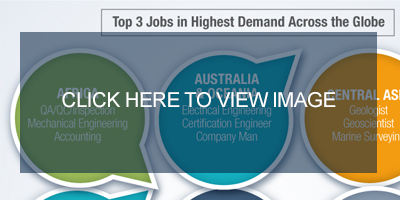 For Hire: Technicians
For oil and gas supermajor BP plc, technicians are a hot commodity. According to BP's Ann-Marie Robson, global operations recruitment director, upstream resourcing, technicians currently represent 70 percent of overall hiring for BP Upstream.
"Hiring technicians in Azerbaijan, Angola and Indonesia is the most challenging for us," Robson told Rigzone. "We actively support nationalization in these countries through hiring experienced technicians in country and by running apprentice technician development programs."
Robson said BP is launching a recruitment campaign in Indonesia to hire indigenous people in Western Papua for numerous technician roles. BP teams visit remote villages and support potential technicians through the recruitment process.
"The key challenge at present in these regions and indeed generally is a lack of experienced technicians in the market and the perception that the technician role is 'low level' or often perceived as 'secondary' to engineers," said Robson. Actually, "technicians are critical to running safe and compliant operations, which is of paramount importance to BP."
Robson said the high number of technicians in the market and on paper (CV, resumes and online profiles) look similar.
"At BP, we are looking for excellent technicians with real depth of knowledge and experience," she said. "Applicants should seek to differentiate themselves by making their CV or resume stand out as much as possible."
Industry Seeking Balanced Candidates
The Engineering, Procurement, Construction (EPC) sector of oil and gas is seeing the most movement with a big drive for contract labor among engineering and construction firms, Eric Peters, managing director for oil and gas recruiting company Faststream, told Rigzone.
He added that many of the midstream facilities are being built by the EPCs.
Peters identified roles that are harder to fill being engineers in the LNG facilities as well as technical sales positions within oil and gas service companies.
"Companies are very specific in what they want," Peters said. "Technical sales people are a bit of a difficult find. Candidates need the technical knowledge – for example, they've been out to service the well sites and have worked on the equipment – but, they also have to have the gift of gab to be sales folks. Tangible technical skills are a must."
1
2
View Full Article
Generated by readers, the comments included herein do not reflect the views and opinions of Rigzone. All comments are subject to editorial review. Off-topic, inappropriate or insulting comments will be removed.