Operating in a World of $50 Oil
|
Wednesday, October 14, 2015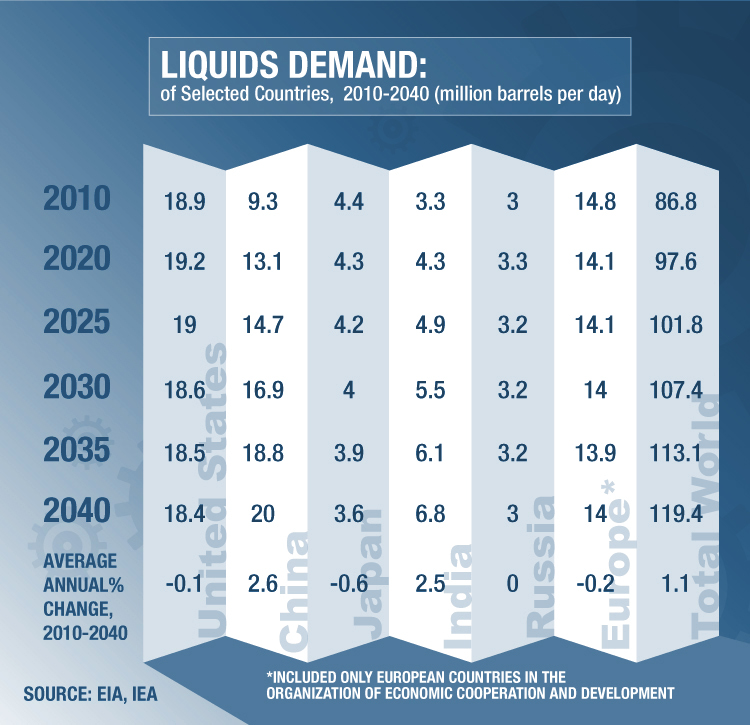 Liquids Demand of Selected Countries, 2010-2040 Source:EIA,IEA
Back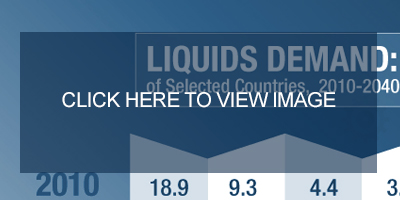 China's currency devaluation in August and a sharp decline in its equity markets dented confidence in its economy, which – the EIA noted in its May report – accounted for about 43 percent of global oil demand growth in 2014 and an estimated 25 percent for 2015.
"The Chinese authorities have the tools necessary to keep the slowdown in economic growth gradual," ABN AMBRO's Head of Macro and Financial Markets Research Nick Kounis told the forum, adding that China's economy is expected to grow by 7 percent in 2015 and 6.5 percent in 2016, compared to 7.3 percent in 2014.
Another economist held similar views on the Chinese economy, highlighting the country's importance despite the slowdown.
"China's economy is slowing but not crashing," according to Edward Lee Wee Kok, head of ASEAN Economic Research at Standard Chartered Bank. He added that "despite the concerns … about China in the near term … it's hard to look away from this economy."
1
2
3
View Full Article
Generated by readers, the comments included herein do not reflect the views and opinions of Rigzone. All comments are subject to editorial review. Off-topic, inappropriate or insulting comments will be removed.